On January 5th, ZICO X MISBHV landed in London! In collaboration with European fashion house MISBHV during the London Men's Fashion Week, the highly-anticipated event was hosted by KOKO London and Cult of Ya.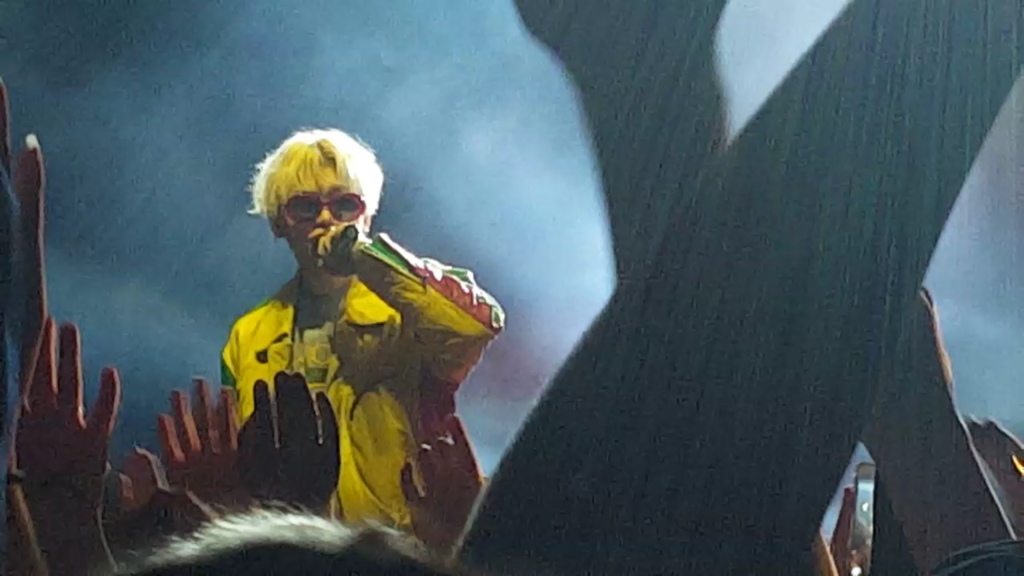 With guest appearances from DJ Illustrious One, Danny Seth and C-Eazy, general entry was allowed in at around 8pm. Yet it wasn't until around 9pm that DJ Millic took to the stage hyping up the crowd even more (at some point he ended up jumping around the stage too and splashing water), and around 10pm that Zico started performing. The first song was Tough Cookie, and after the long sets by the guest artists before, the crowd was more than ready. With Zico's 'London, are you ready? 1, 2…' the event officially starts with the crowd erupting into a unified 'Tough cookie, tough cookie.' It slows down a little with Well Done but that was short-lived as, after a short 'Happy New Year everyone!' from Zico, he soon beckons the crowd with an 'are you guys ready?' as he starts chanting Veni, Vidi, Vici.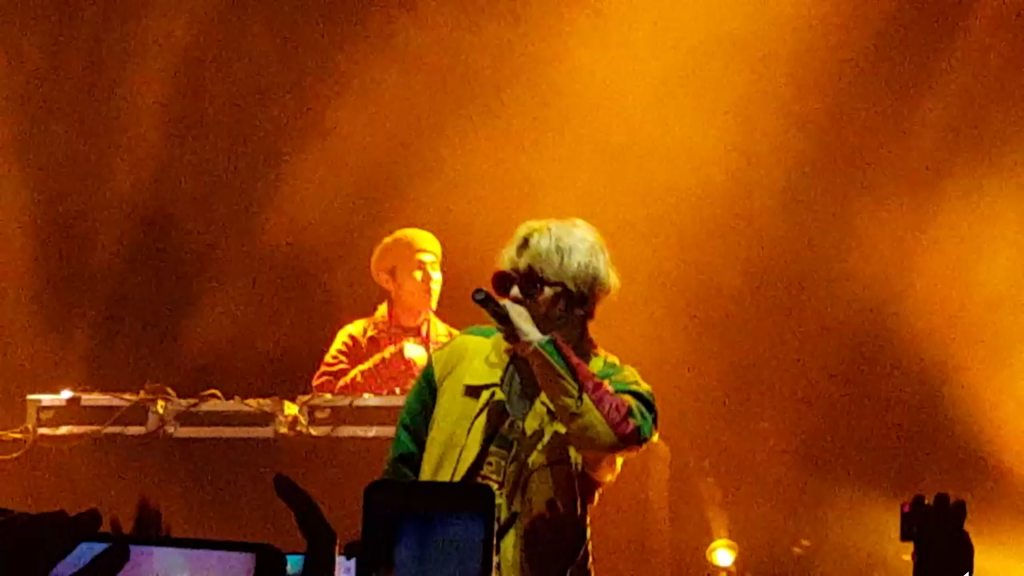 Zico continues to interact with fans in perfect English, 'are you guys having fun? Me too!'. 'I did this song with my friends Crush and Dean,' and as Zico says that you can feel the crowd's anticipation. Unfortunately, neither Dean nor Crush were present, 'so I want you guys to sing their parts' – and boy, was the crowd ready. Zico holds out his mic and everyone's voices filled in the gaps of the missing parts for Bermuda Triangle that Zico's face was positively alight and smiling as he performed.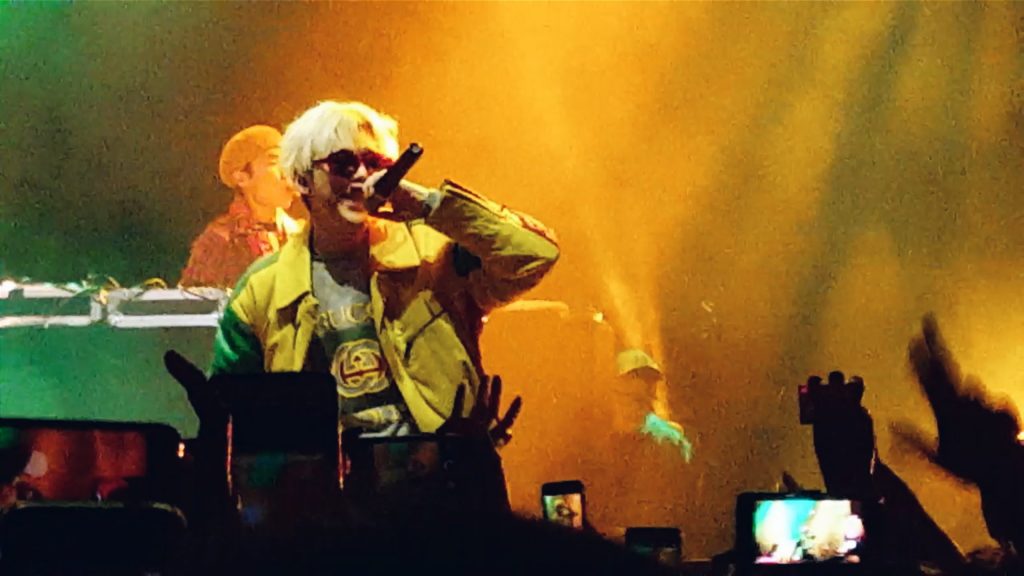 Zico turns to the crowd and asks 'you guys heard of Show Me The Money 4?' teasing them by asking 'Zico or Mino?', which soon led to the whole room chanting Zico's name as Turtle Ship starts playing. 'I got another one, London, are you with me? Is it true?' and soon the crowd chants 'Yes! Okey dokey yo! Say lalalala' prompting the start of Okey Dokey to the shouts of the crowd. 'I'm gonna slow it down a little now. Are there any single ladies here tonight? I will give you something romantic.' I Am You, You Are Me has the crowd waving their hands in the air and singing along with the chorus.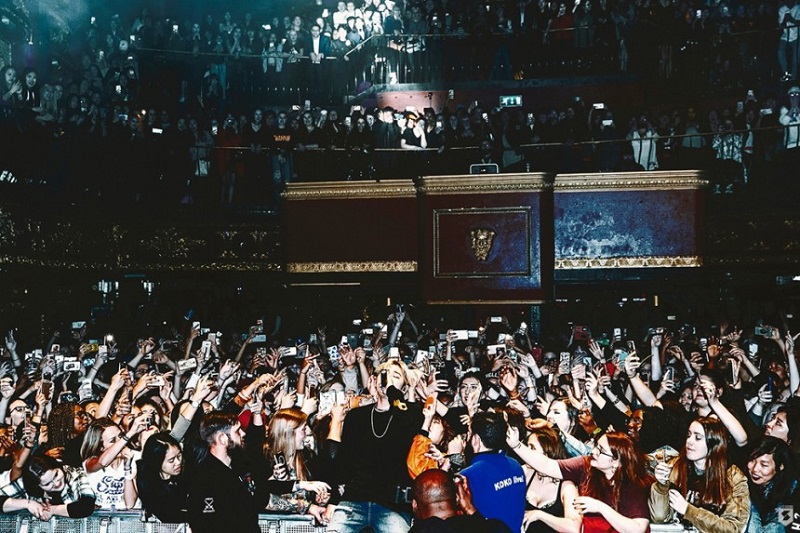 Zico smiles and points to the left side 'Say oh oh oh oh' and then the right side as Boys and Girls plays. To the crowd's shout of 'where you at, where you at, where you at', Eureka had Zico body-rolling. The set officially ends with 말해 Yes Or No. After a short selfie time with the guest artists and the crowd behind, the afterparty started.
Zico's energy seeped into the crowd and although the mosh-pit was insane, the night was certainly one to remember. It was a shame that the guest artists performed longer than the main act, with Zico's performance lasting only forty minutes rather than the promised 100 minute set.

Third-year English student. Loves literary allusions in K-pop music videos. Usually scribbling on a notebook, admiring Min Yoongi's poetics or taking photographs of cherry blossoms.

Latest posts by Lerah Barcenilla (see all)