What exactly is DVDBANG? Like the Noraebang, and the PC Bang, DVDBANG is an neon decorated entertainment room – but for movies. Though quite common in, Korea DVDBANG is the first of its kind in the UK. They are essentially a non profit mini cinema, a room which showcases the latest and greatest of Korea's film industry. Though unlike Korea's DVD bangs, DVDBANG is a travelling movie room.
The DVDBANG will be taking up residence in an empty shop front at Birmingham's Custard Factory from March 24th to the 30th, as part of Birmingham's Flatpack Film Festival. The shop front will go under a make-over to become a lounge and screening room, complete with kiosk loaded with Korean snacks and drinks.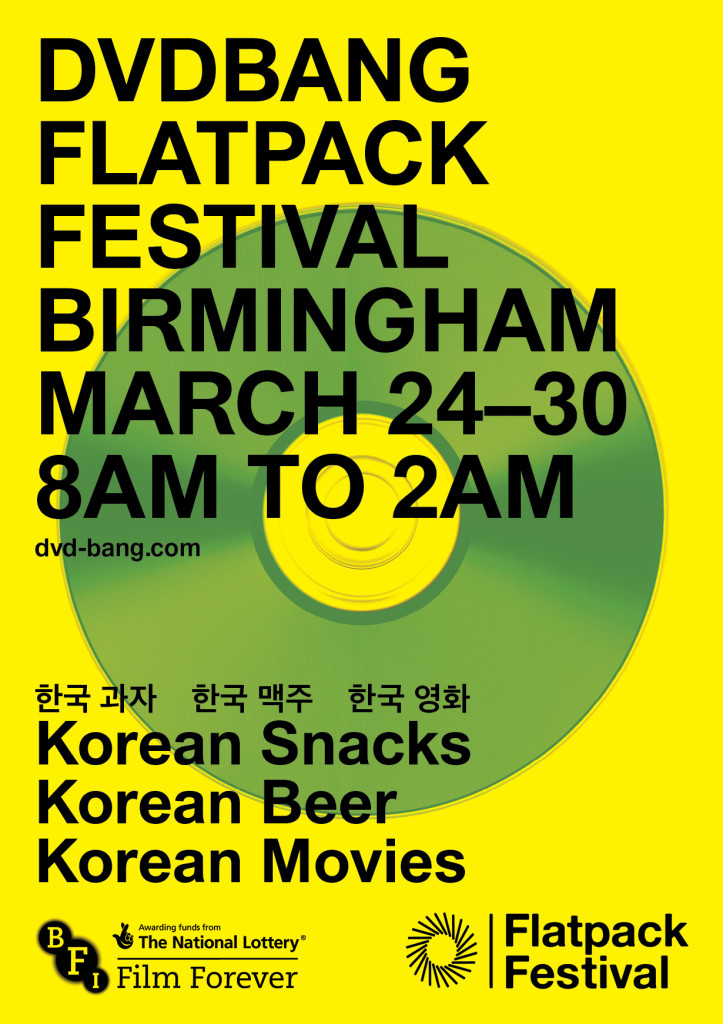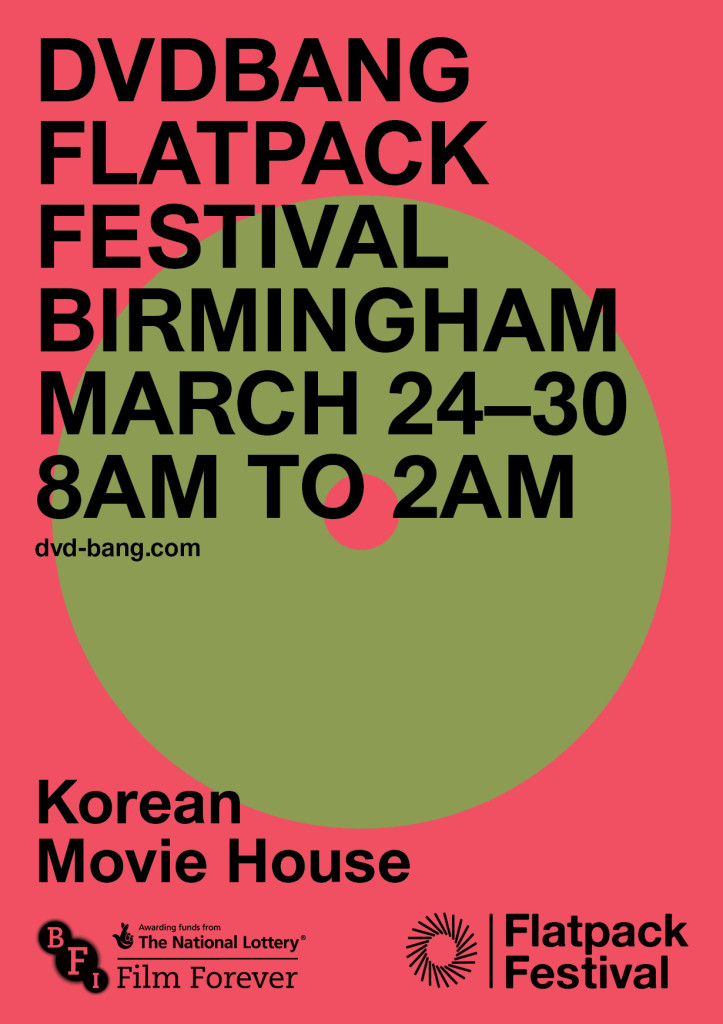 Guests will be able to hang out in the lounge, browse the movie selection and gorge on Korean snacks before moving through to the movie room with an 8ft screen – the room holds up to 10 people at any time. You can book the room for yourself, as a couple, with friends or family. DVDBANG describes it as a 'social space where the rules of traditional cinema viewing are absolutely not enforced', though slippers are!
Unlike public cinema, in the DVDBANG, the film is your choice. We imagine it's a bit like being a rich person with a home cinema and an amazing movie selection.
There are 9 slots per day, running from 8am to 2am – meaning each slot runs for 2 hours. Don't worry about people booking up the room all day, as there's a shared screening on each of the festival days. You can book tickets from eventbrite here and on the door, though it's best to buy early and avoid disappointment. The cost of booking the room ranges from £14 – £28, it's a steal. You also get a free Korean beer or tea/coffee + snack with every ticket.
Though if you just want to hang out, the lounge is free to access all day, and you can still buy from the kiosk. Which also has some samples and tasters, compliments of Korea Foods. They'll also be offering freebies and discounts for certain screenings if you're up for saving a little money.
The project manager for DVDBANG tells us that as the films are from Terracotta and Third Window, all films are subtitled. They have a range of titles – from Rom-Com to Indie. Such as the hit 'How to Use Guys with Secret Tips', and Kim Ki Duk's first film 'Crocodile'. They also have a collection of shorts curated by short film exhibitors 'Brain Wash TV'.
We think that DVDBANG is going to be a great hit in Birmingham. And as they're a travelling mini cinema, if you can't attend, perhaps they'll be in a city near you soon! Where would you like to see them go next? Let us know in the comments section below.