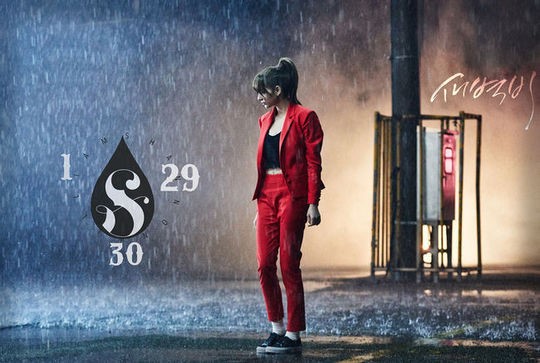 MBK has released a new teaser picture of new British-Korean debut Shannon.
After training for 5 years, Shannon is finally set to make her debut as a solo artist in Korea, with "Early Morning Rain". The song is said to be a ballad, but will still showcase her dance moves and what she's learned in training.
Her company stated that "Unlike the expectations that Shannon will be debuting with songs that mostly show off her singing skills, she will be trying songs that combine ballad music with urban dance performances.  Her debut track is a song that well mixes an acoustic arrangement in the first verse and a strong and showy arrangement in the second."
This certainly sounds like something to look forward to. Additionally, famous choreographer Ian Eastwood has been revealed to be working with Shannon to perfect her moves. Eastwood has previously been known to work with SHINee's Taemin for his solo "Danger" earlier this year.
Another piece of information from the teaser image is the mysterious 29, 30 and 1 which are prominent in the picture. Perhaps we are in for more surprises in the following days?
Stay tuned, as we'll be ready to tell you all about it.