Award winning actor turned model, Lee Jong-Suk has been seem modelling some stylish and classic looks for Burberry Korea! The previews of shots to come were revealed by his PR agency Ticktalk Tuesday. This isn't the first time the actor has been around the brand however, as he attended the Burberry menswear event that was held in London this past January.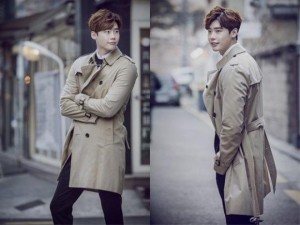 (cr: Lee Jong-Suk, The Ticktalk)
The behind the scenes shots revealed are for an upcoming special promotion with Burberry, "Art of the Trench Seoul". As we can see, Lee is sporting the timeless trench made popular by the company. The rest of the look is quite streamlined, and with muted darker colours- keeping all of the focus on the perfectly-fitted trench coat.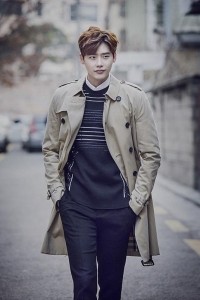 (cr: Lee Jong-Suk, The Tiktalk)

Aside from modelling, the actor is currently working on a brand new mega-budget Korean-Chinese drama. The series will be a fantasy romance genre, set to be called "Jade Lover" and filming for the new series has been taking place in Shanghai and Hengdian in China; so be sure to keep your eyes peeled for his newest projects!