Say Sue Me will be touring the UK in the spring of 2018 alongside Japanese all-girl punk band Otoboke Beaver. This will be their 2nd UK tour as they previously performed in various events around the country including The festival Focus: Wales beside other Korean artists like PATiENTS and 57.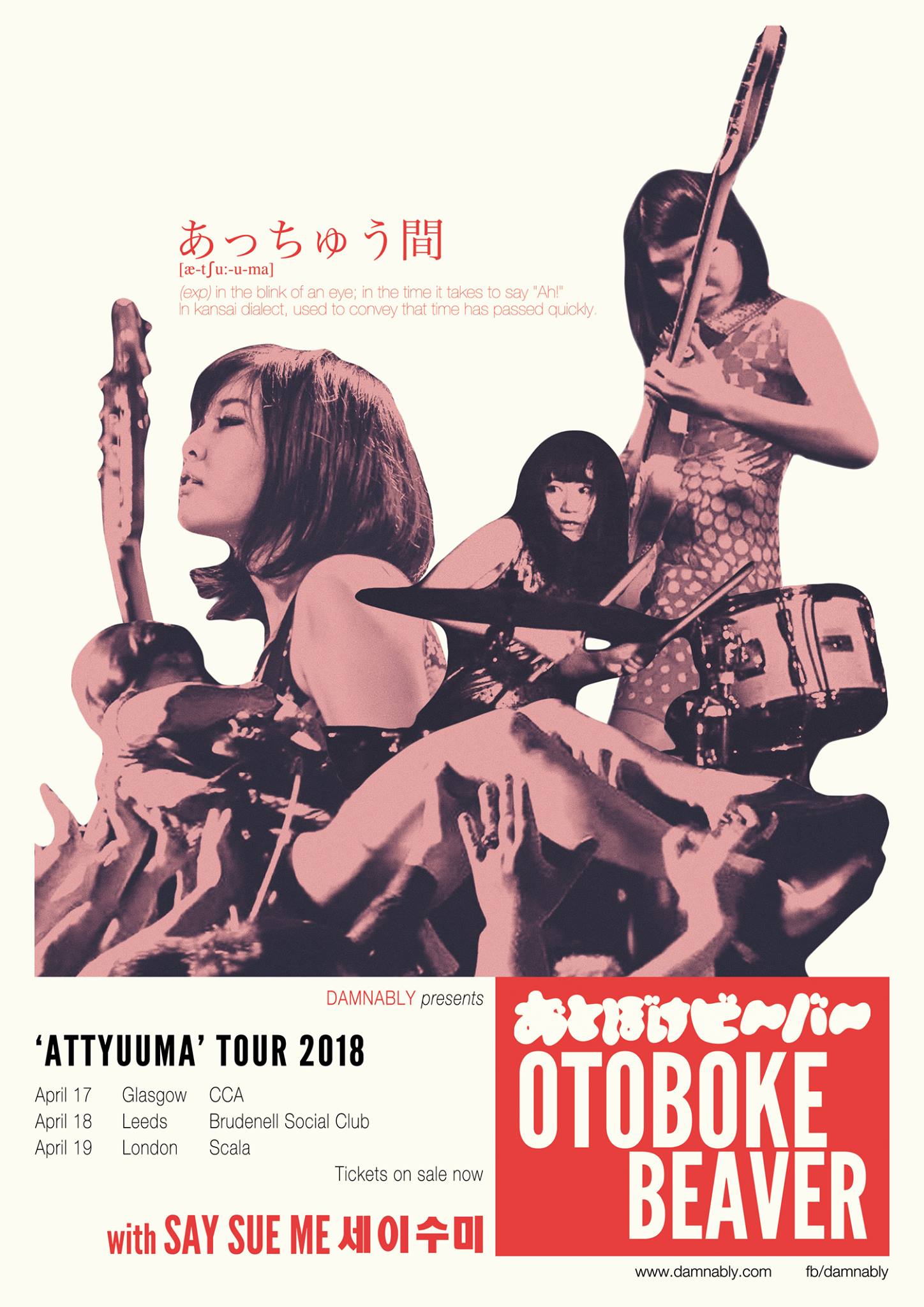 Say Sue Me are a four-piece indie rock band with a surf inspired sound, originally from Busan, South Korea they recently released a self-titled album through their UK label Damnably which you can listen to here.  They also released a hot pink 7″ vinyl in the UK on Record Store Day!
With their beautiful hazy melodies that make you feel like you are under a hot sun beside the sea and their relatable, witty lyrics, they are definitely a band to check out!
You can buy tickets for the 'ATTYUUMA' Tour with Otoboke Beaver and Say Sue Me here:
April 17th 2018 – Glasgow, Centre for Contemporary Arts, 7.00pm.
April 18th 2018 – Leeds, Brudenell Social Club, 7.00pm. 
April 19th 2018 –  London, The Scala, 7.30pm.

Say Sue Me are also on the line-up for this years The Great Escape Festival held in Brighton from the 17th to the 19th of May 2018! You can check out their artist page here and buy tickets for the festival here.