You may know that American filmmaker Spike Lee is remaking Park Chan Wook's iconic cult hit Oldboy. The remake features Josh Brolin in the lead role as Joe Doucett, alongside Samuel L. Jackson, Elizabeth Olsen, Michael Imerioli, Sharlto Copley and Lance Reddick.
The films first red band trailer has been released, though if you haven't seen Park Chan Wook's original movie UnitedKpop would suggest you consider watching it before even venturing towards this trailer! [Available here on Netflix]
Or at least heed our warnings that there are major spoilers to the original content ahead!
Lee brings his own edge to the film's original content, which appears to be his way of fulfilling Park's only request of the remake, for them not to make the exact same movie.
Brolin told collider 'Structurally, as a scaffolding, it's the same movie, but what we do with is very different. It looks very different.'
Lee took over Oldboy from Steven Spielberg. His remake was far from a copy of the original, working from the original source material manga by Nobuaki Minegishi and Garon Tsuchiya. The manga original lacked the controversy of Park Chan Wook's film so Spielberg's version may have been a diluted American adaption confirmed to have been staring Will Smith as the leading man.
However if you've seen the original, despite this trailer maybe looking different, you will notice that it does feel like you've seen almost every highlight the plot has to offer. It is rumoured that Lee has drawn some inspiration from the 1996 manga series that inspired the film, and though the trailer shows he's kept so many iconic scenes he's also removed some, rumours including the famous octopus scene.
In the UK we have to wait two months longer than the US for the release of the film. It hits the big screen here on December 6th. Only time will tell if it will live up to Park's award winning original.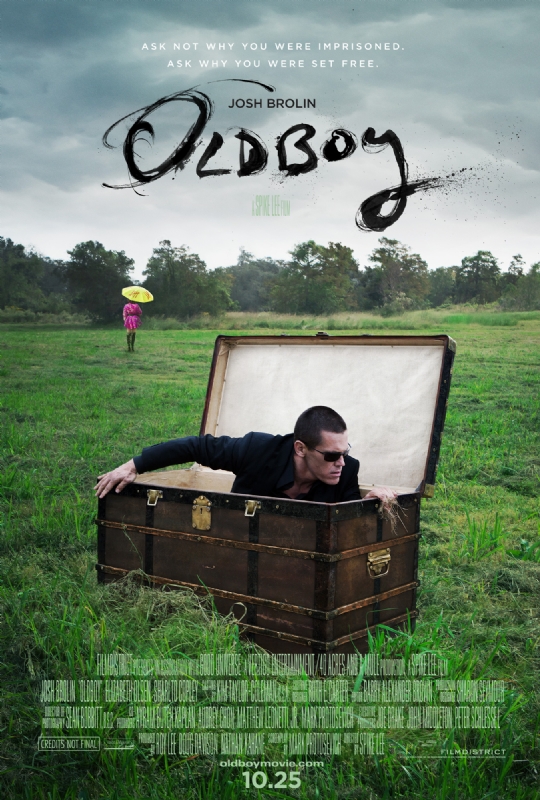 content similar to blogger's original post here