On 6th of August 2013, GD tweeted
"Korea >>>>>>>>> London", meaning he is either about to leave for London, or has already arrived! As for now, we don't know the exact reason as to why he is here, and we definitely didn't expect it either!
We know that he has a comeback planned for later this month, so it could be that he's visiting someone to collaborate with for his comeback. Maybe a fashion designer or choreographer.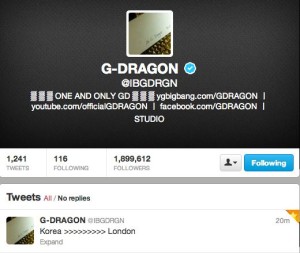 G-Dragon at Incheon airport coming to London.

We will keep you updated!