In preparation for my trip to Oxford, I did some searching online and found Bamboo. This is a Korean restaurant situated on the High Street on the bottom floor of the Royal Oxford Hotel.
Due to the fact it was in the Royal Oxford Hotel, we assumed high prices. Surprisingly, the cost to eat here isn't as bad as you'd think.
First impressions are key, the restaurant has beautiful Korean decorations dotted around the entrance and on the desk, which makes the place as a whole seem more welcoming.
The whole restaurant itself is stunning – the tables have cute golden decorations carved into them and there's also some Korean advertisement posters posted around the restaurant; mainly for Cass beer. The restaurant also plays some soft Korean music in the background – not usually K-pop but mostly soft ballads.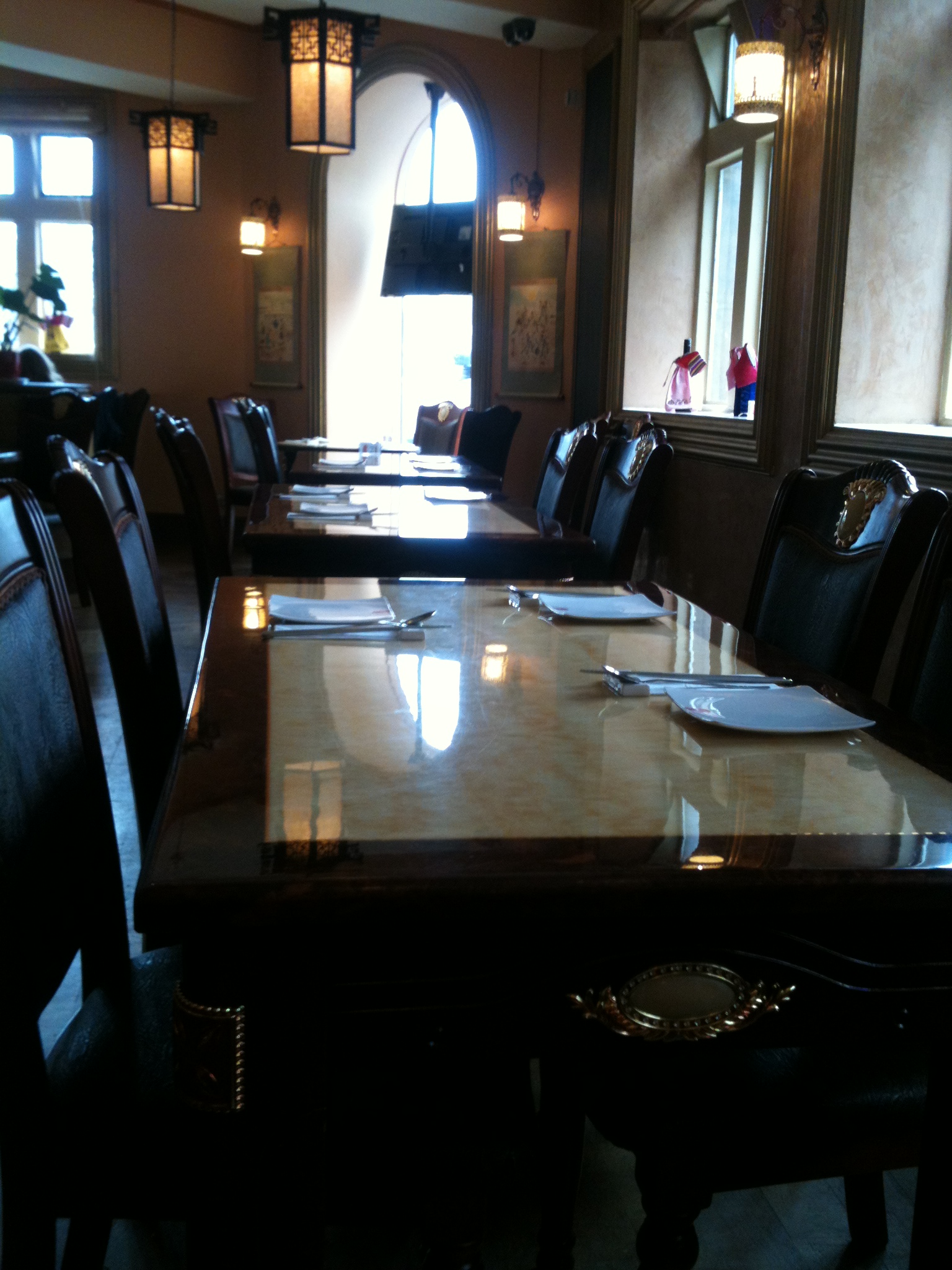 I was lucky enough to visit at a quiet time of the day, I'm not entirely sure how busy this place gets but it's quite a big restaurant so it shouldn't be a bother if gets a little bit busy. The waitress came over about 5 minutes after I had sat down, but the menu held quite a lot of choice compared to other places I've been to! I ordered drinks and asked for extra time to decide, the menu is split into different sections. The lunch menu is only available Monday – Thursday and the BBQ dishes are cooked in the kitchen then served to you on a stone plate. In the end I ordered fried dumplings and Korean radish as appetizers (around £2-£3) and Kimchi as a side dish. As my main meal I had Kimchi hotpot which came with a side of rice (around £8). I ordered the drink on a whim, Korean Barley tea which is surprisingly nice! Originally, we were given 5 fried dumplings but I just couldn't help myself…
The food came still sizzling in it's pot along with the steamed rice which came with it. The kimchi in this restaurant tastes sweeter than that in Seoul Bakery or Yori, but it's also spicier. I personally didn't like this kimchi as much as others I've tried.
The portions were a good size, enough to fill us up. Considering we were completely starving as we entered, we got a fair amount for the price we paid and the service we got. The only complaint I had was the fact both me and the person I was with had trouble understanding the workers, and they had trouble understanding us. They weren't Korean but they weren't brought up in the UK either, meaning communication between us was difficult and awkward.
If you're looking for some high quality Korean food, stop off at Bamboo in Oxford. Address;
The Royal Oxford Hotel,
17 Park End Street,
Oxford OX1 1HR,
England
The food was high quality, and the service was friendly. I'd definitely recommend it!
User Ratings (

0

Votes)