Outside of our usual Tune In programming, we bring you a review on BTS' new track 'Just One Day'.
SONG
As usual BTS have impressed with their great vocals and rapping all wrapped up in a neat bow with a funky beat. 'Just One Day' speaks of a guys wishes that the girl he likes could be with him for 'just one day'. Because of his dream to be an idol, the guy and girl have broken up, so he's wishing they could just be together if only for one day.
The song sounds really relaxed and sweet, and with the lyrics in mind, you can imagine the romantic day the guy and girl might have together. It has a really light and Spring-like feeling to it, and though romance songs are very typical of K-pop, BTS' 'Just One Day' is no less great for it.
'Just One Day' both has you bobbing your head and attempting to sing along to the chorus. Although a romance song like many other K-pop songs, there's a surprising lack of English words for your 'standard' K-pop hit. Personally I quite like this. Though I do enjoy when K-pop artists do English covers, oftentimes the spattering of English in their own songs isn't well pronounced. It's no fault of their own, English is a difficult language, but it does take away from the song's polish.
Overall, I really like the fresh feeling of the song. It'd make a great addition to our Spring playlist, and I'll definitely be adding it to my own.
Score: 8/10
VIDEO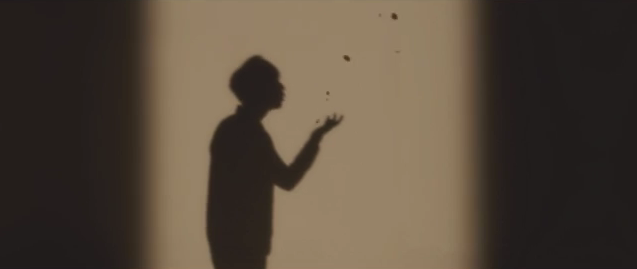 Though I like the video, I'm slightly disappointed in the lack of a story. I expected a cute MV with pretty scenery and scenes showing the would-be 'one day' with the girl. I do really like the dance, but the MV feels more like a dance version MV than an actual music video. But can you blame me for wanting adorable BTS date scenes?
The fact they're really sticking with the school concept is great, most groups change from song to song, so it's nice to see an overarching concept to their group. Not to mention they really rock the uniform look. You know, since their fandom is called ARMY, I think that calls for at least one army uniformed MV in the future, right? Right.
Needless to say, that despite the lack of cute date scenes, BTS still manage to be cute by themselves with sweet smiles and winks at the camera.
Looking at the MV technically, the lighting and framing is really nice and overall it's very well shot. The clock silhouette is a great touch along with the silhouetted scenes of the members – especially the petal blowing scene.
Score: 6.5/10
DANCE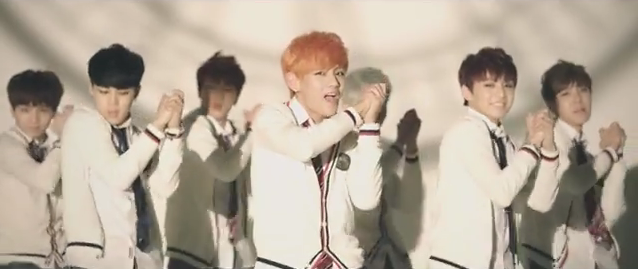 The dance for 'Just One Day' is, to say the least, adorable. Following their suave chair and air moves, there's that one move where they all come together. The shaking clasped hands, that's the one.
I also particularly like the chair move where they all crouch to reveal the one member dressed in black in the centre. The chairs go well with their whole 'school' concept too, as well as making an interesting dance tool. Some of the moves reminded me of 2PM's A.D.T.O.Y, actually. Another great and sweet K-pop song about love.
BTS' dance moves are very well synchronised. They don't have the Infinite crisp-ness to them, but there's a natural fluidity in the way they move together that has a kind of understated elegance to it. It's like they move as one person rather than one object; if one moves, the others move accordingly.
Score: 8/10
OVERALL
To summarise, I really enjoyed BTS' latest release. In the past there had been some questionable lyrics – namely in Boy In Luv – but this song has impressed and made it to my playlist. Overall I rate it 8/10.
What's your take on BTS' latest hit? Let us know in the comments section below!
BTS' latest track is perfect for Spring listening. It has great vocals and rapping tied together in a sound beat. Coupled with sweet lyrics, it makes for a nice song to listen to.
User Ratings (

2

Votes)