Actress Park Soo-Jin, famous for her many acting roles, and for hosting 'Tasty Road' has recently been modelling for world renowned cosmetics brand, Yves Saint Laurent in Paris.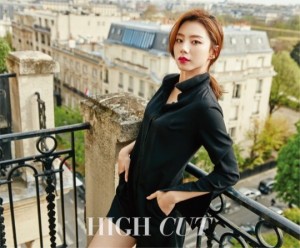 (cr: High Cut)
The images were taken recently- during the end of April in the city, for a new release of in style magazine High Cut. The concept for the photo shoot was 'Paris with Love' which perfectly translates in the images. Not only do they feature some of Paris' most popular tourist attractions such as the Eiffel Tower and the Pont Alexandre 3 but she showcases the classic and flawless Parisian style effortlessly.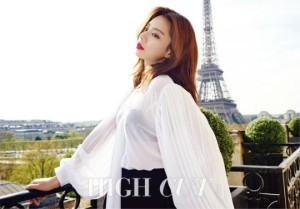 (cr: High Cut)
We see Park Soo-Jin in an array of different outfits, from a flowing sheer long-sleeved blouse to a white blazer and red top coordinate. All of the images are complimented with the sunny Paris skyline, and her makeup looks add to the classic look. Although the rest of her makeup is fresh and understated, everything is pulled together with a bold matte red lip- this adds an airy feminine touch to the strong and structured outfits.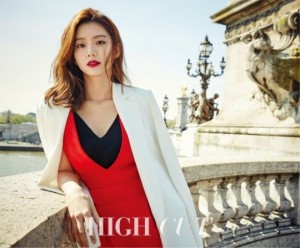 (cr: High Cut)
If you're a fan of Park Soo-Jin, you can check out the rest of the images in the latest release of the magazine- set to be released tomorrow!