After 10 years, Junsu has returned to Prague, Czech Republic for what seems like a vacation!
The singer recently updated his Instagram with the following photo, captioned "After 10 years, we came back". This is referring back to when TVXQ visited Prague for a photoshoot 10 years ago.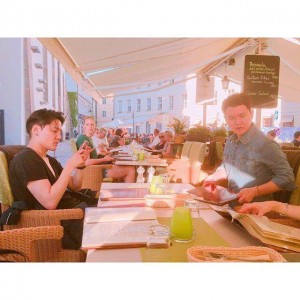 Since his arrival in Europe, Junsu has been busy uploading his holiday snaps to Instagram so be sure to follow him to avoid missing out!