For this week I'll be doing something different to the usual weekly make-up review. As we all know; it's officially the British summertime! (Although the recent weather would make us think differently…) So we thought we'd bring you a list of must-have make-up products that'll be perfect over the coming months.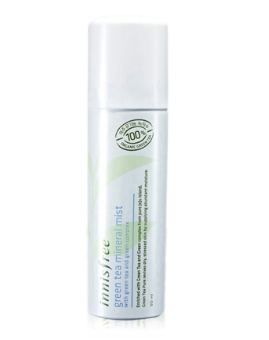 1) Innisfree 'Green Tea Mineral Mist'– summer is a tricky season, as it can play havoc with our skin! This 100% natural and organic mineral mist is perfect for using to refresh and set makeup throughout the day. Not only will it completely revitalise your skin, but with regular use it'll hydrate the skin and promote new cell growth.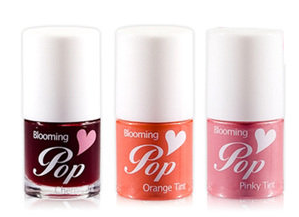 2) Lioele 'Pop Tint'– What better way to add some colour, to reflect the hopefully sunny weather, than with a pop of colour on your lips? The tints can be used both on the lips and cheeks, so they make for the perfect space saving product for taking on holiday! Plus- they boast a water-proof formula that'll make for hours of smudge proof wear, whilst moisturising with added milk lotion.
3) THEFACESHOP 'Lovely ME:EX Pastel Cushion Blushers'- the perfect product to compliment the pop of colour from the lip tints are these adorable blushers! There are an array of 5 different shades to choose from, each giving you a subtle and summery glow! The range of colours also  make it incredibly easy to get a shade to suit you!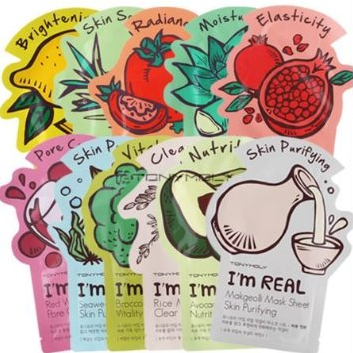 4) TONY MOLY 'I'm Real Sheet Masks'- After long days in the heat… or in our case rain. It's always nice to give your skin a little boost and a treat! The perfect way to do this is with a sheet mask, TONY MOLY have a whole collection in the 'I'm Real' range, making it easy for you to find the perfect one to target any problem areas; from dryness, to fine lines- TONY MOLY have you covered!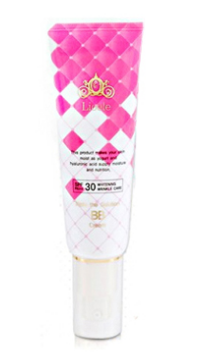 5) Lioele 'Triple the Solution BB Cream SPF30 PA++'- What better place to start with a summer make-up product than the base? The Lioele Triple Solution BB cream contains a physical sunscreen ingredient, which will be more stable than the chemical variety with other make-up on top- plus at SPF30 your skin will be sure to remain protected from the sun!
[Places to find all these products- Green Tea Mineral Mist, Pop Tint, Pastel Cushion Blushers, I'm Real Sheet Masks, Triple the Solution BB Cream]