It's make-up review Tuesday once again! And this week, I'm back with quite possibly my favourite Etude House product EVER. I know what you're thinking- isn't every Etude House product my favourite? Possibly… but this week is especially amazing! It's the "Dreaming Swan Eye and Cheek" tin.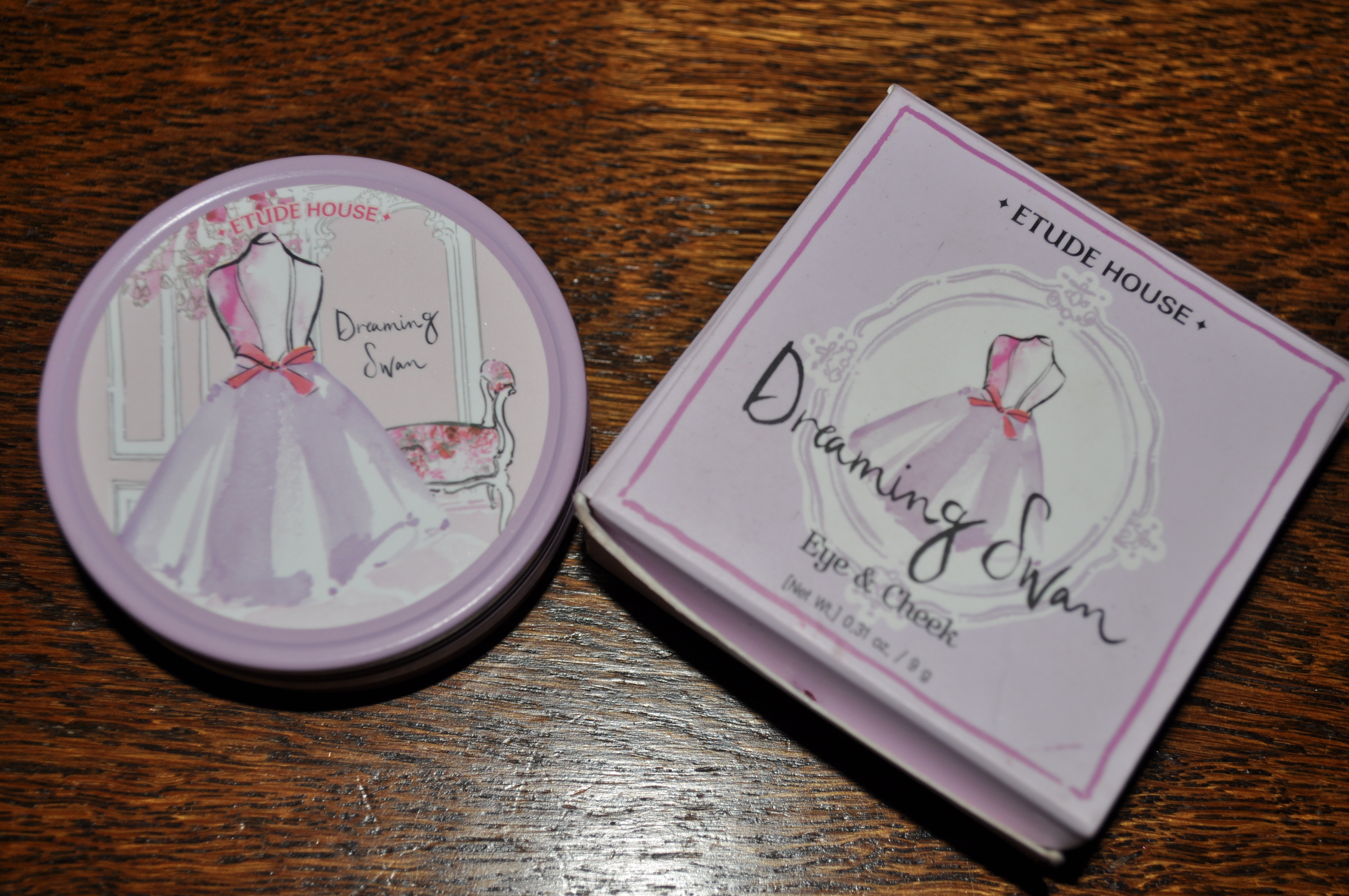 Initially I picked this product up as an impulse buy because I saw the pretty lilac colour and decided I had to have it. Which, when you check out how cute the pastel accented powder-puff and the sturdy and adorable the ballerina tin packaging is makes complete sense! And- I'd never tried a lilac tone as a blusher so it was time for something new. There are 5 tones available in the "Dreaming Swan Eye and Cheek" range- there are pretty pink and corals available however I selected shade #4 'Relevé Purple'.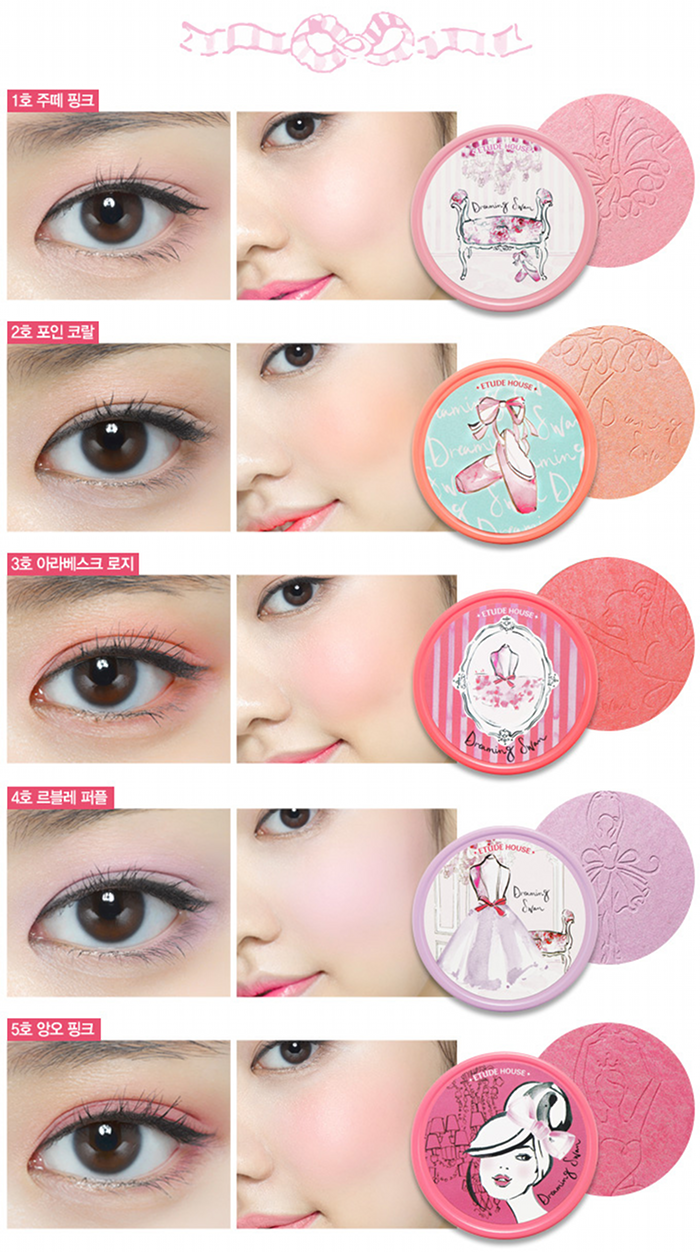 [cr: Etude House Site]
I just brushed over the packaging situation, and I can't praise it enough!  The product is securely kept in a screw top metal tin, as well as the box when you first purchase it. This makes it perfect for travel as you can be sure nothing will get crushed or crack throughout the day- plus the tin matches the product colour, and each has a pretty dreamy motif on the lid. The blusher itself is also pressed with a ballerina pattern too- I think each of the blushers comes with a different pressed design too, which is a lovely extra design touch.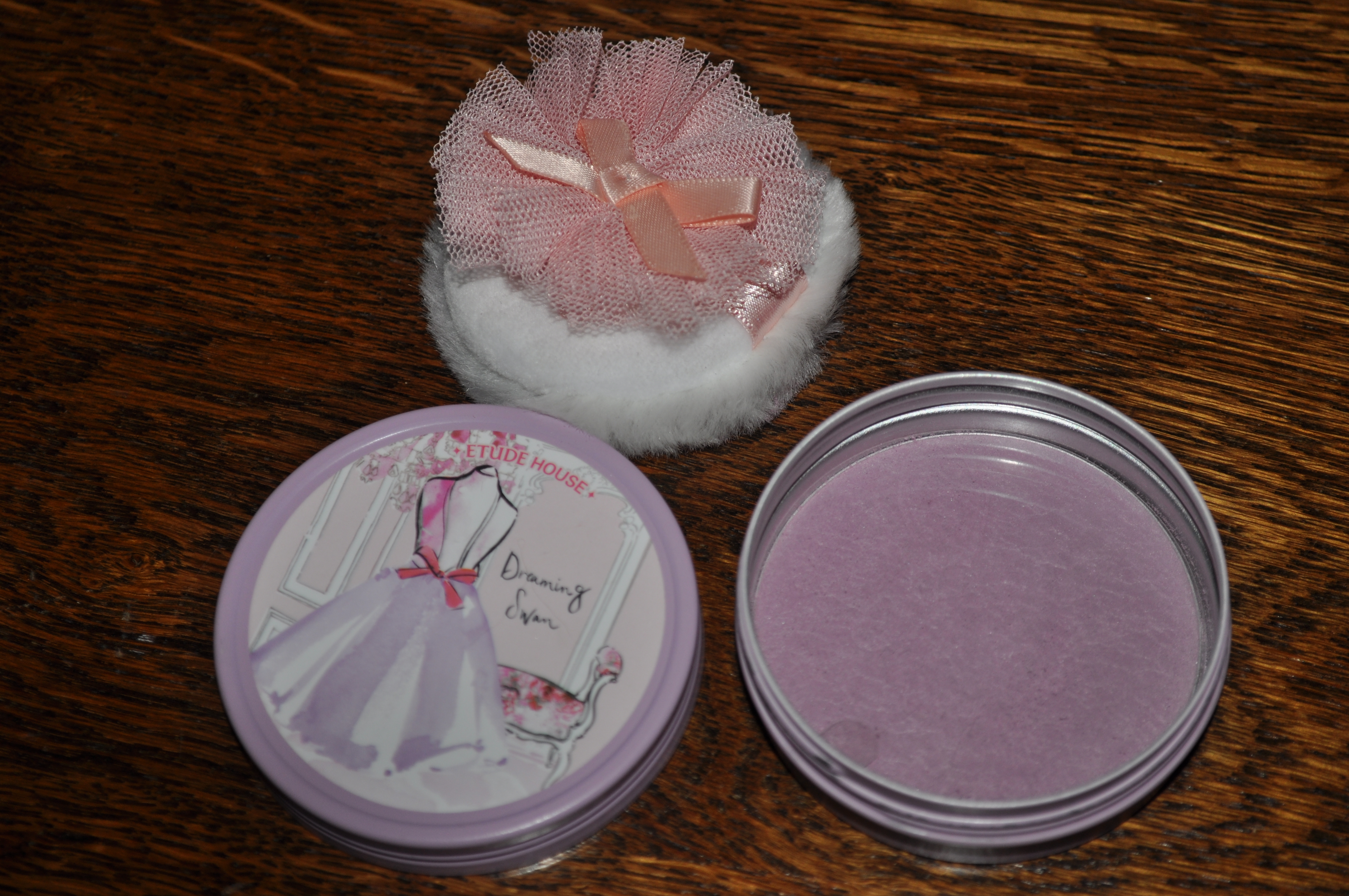 Now onto the important part, the product itself. Some people may be a bit put off by the fact it's a purple blusher, but once you swatch it the colour is actually incredibly faint. So when you apply the product you can get a super subtle purple tone with one application. For me personally, I find the little powder puff application to not be the best thing to apply the blusher with, you'll really have to pack on multiple layers to get a nice colour pay-off so I find using a small stiff brush to be the best to really get some colour on. The cute powder puff does come in handy as a foundation setting tool though! On the Etude House site they actually describe the powder as a "silky primer powder that gently covers up pores and provides a blurring effect for smooth cheeks and lovely eyes" honestly, I haven't found any blurring effects but it is incredibly smooth! If you're using the product for your eyes, you really don't have to worry about the colour as it comes out really nicely and builds up to a lovely icy lilac.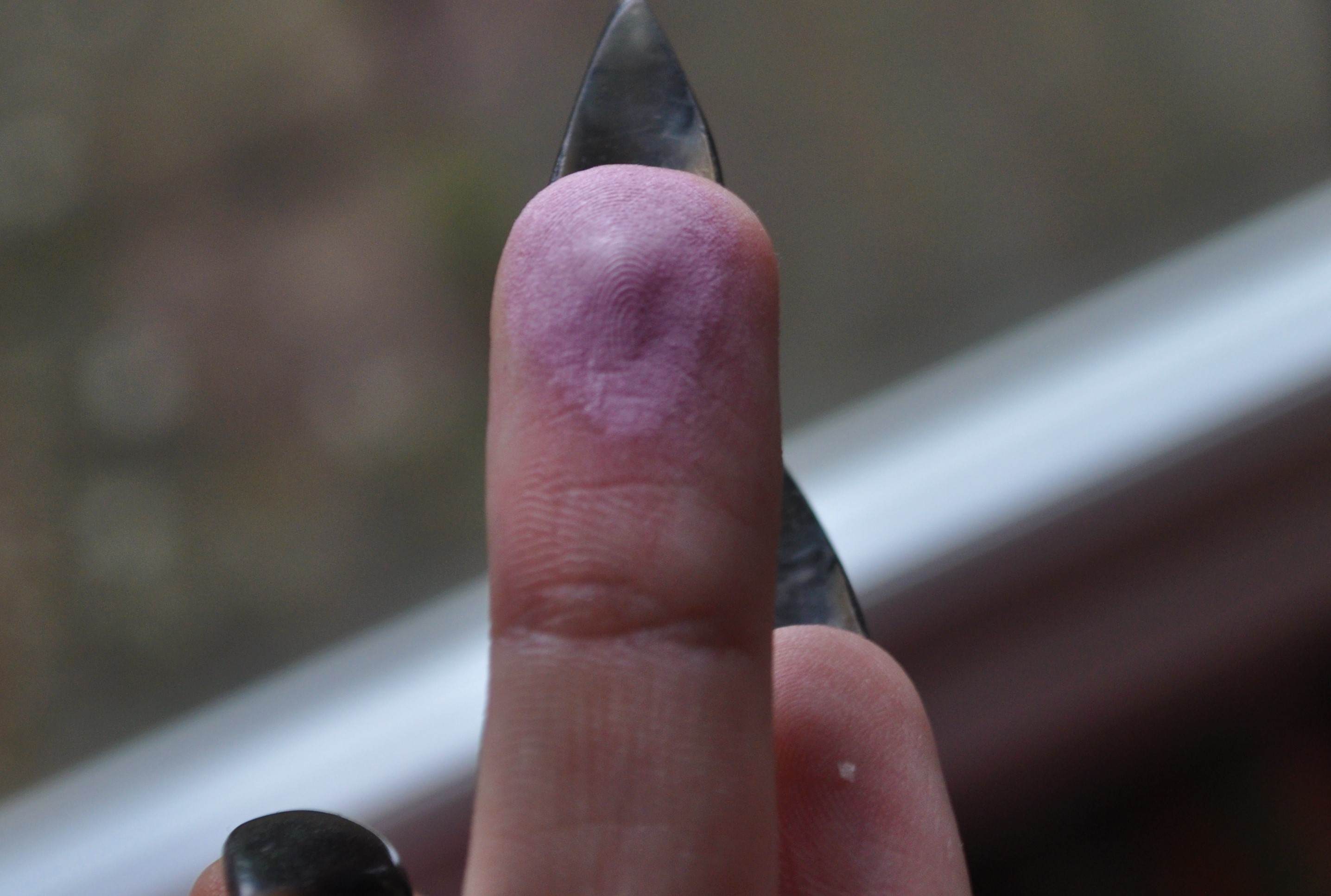 Overall, the 'Dreaming Swan Eye and Cheek' is a lovely and unusual product to add to your collection. Personally the only thing I can comment is that I'd rather shade #4 to have some extra impact when it comes to pigmentation, but it's great for a natural subtle blusher with a hint of something different.  It's especially perfect for eye shadow looks and it'll bring out eye colours beautifully! I think for the rest of the colour range, the pigmentation and pay-off wouldn't be as much of an issue because the warmer pinks and corals will look pretty regardless of how subtle the colour comes out. I definitely want to see if I can get my hands on some others from the collection (Shade #5 I'm looking at you!)
If you want to try the blushers for yourself you can order HERE