Today, we are checking out how to get WJSN (Cosmic Girls)' super sporty look from their recently released MV 'HAPPY'!
Here's the MV:
This style is really fun and shows you how adding a sporty theme to your look doesn't mean you have to break a sweat! The members embrace a variety of bright colours, which helps give a really fresh, summer feel.
The addition of trainers means that their outfits maximise on the comfort factor too, so you will likely feel good even after wearing it for the whole day.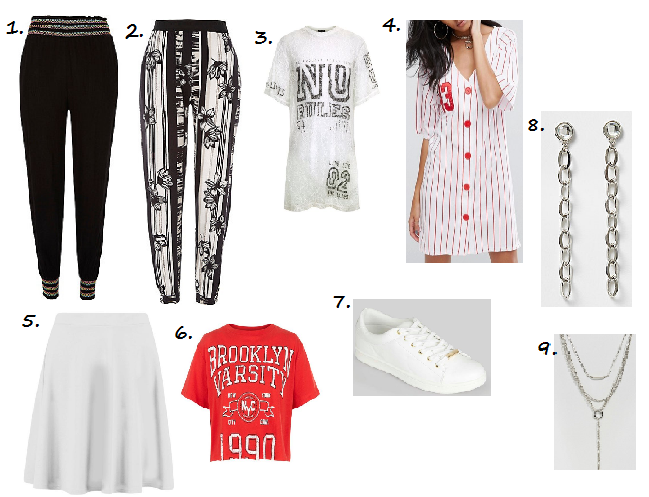 Black Shirred Joggers – River Island: £26
Black Floral Print Jersey Slub Joggers – River Island: £20
White Lace No Rules Print Baseball T-Shirt – New Look: £6
ASOS Jersey Baseball Mini Dress In Red and White Stripe – ASOS: £28
Roseanna Fit and Flare Skater Skirt [White] – boohoo.com: £8
Red Brooklyn Varsity Printed Cropped T-Shirt – New Look: £9.99
White Metal Trim Trainers – New Look: £19.99
Silver Link Chain Drop Earrings – River Island: £8
DesignB London Chain & Bar Layering Necklaces – ASOS: £18
The majority of the look is quite light and soft, but finishing it off with some chic accessories helps ramp up the look to another level. For example, the girls show off a lot of chunky, silver chain jewellery.
[Sources: River Island Website, New Look Website, ASOS Website, boohoo.com].