Former 24K member Kim Jeong_uk will hold an online fan meeting!
On 7th November 2020, Jeong_uk will hold the online fan meeting "Day and Night". The fan meeting will take place at 16:00 BST (0:00 KST on 8th November) and will replace this year's plans to hold a concert tour. Check out the video here.
According to streaming platform AIRLIVE, there will be a range of raffle events, with prizes including an autographed polaroidphoto, the newest album with autography, a customized T-shirt, customized sneakers, and Jeong_uk's beloved items
Tickets cost 3000 Yen (approx £22) and will include:
Performance access
One-minute, personal video call with Jeong_uk
Autographed photocard (sent via email on 9th November at 0:00 KST)
If that wasn't enough, 10 lucky ticket purchasers will also receive an autographed poster. All fans must do is buy a ticket via AIRLIVE.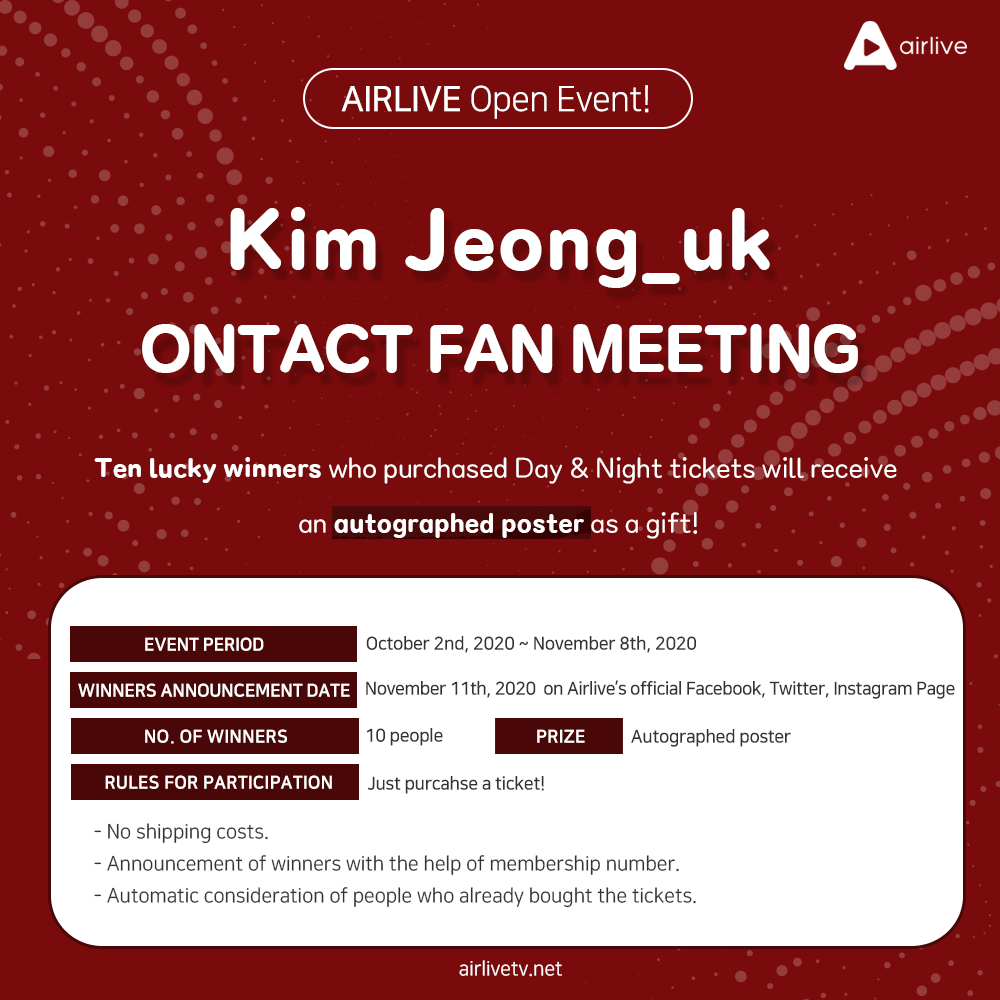 So, make sure to buy a ticket!
Kim Jeong_uk is a Korean rapper and singer who originally debuted as a member of 24K in 2013. As well as a solo artist, he is also half of the independent hip-hop duo AUGUST 051. Check out his latest release "corner" below!
Will you be virtually attending Kim Jeong_uk's fan meeting?