When fans in the UK and Europe joke about how not many Korean artists come over here, they've been spoiled for choice as there's been a stream of announcements over upcoming tours with an influx of soloists and groups such as G-Dragon and EXID, KNK and more set to be travelling over to perform within the next couple of months!
See more: K.A.R.D's new single 'Rumor' makes an appearance on the UK chart!
Now it's been confirmed by MyMusicTaste that K.A.R.D will be including Europe in their WILD KARD 2017 Tour! Fans all over the UK and in Europe have been eager for the co-ed group to perform, having achieved the goal for MyMusicTaste to contact their management to arrange for their European Tour!
They will be calling at London on September 1, Lisbon on September 3, Madrid on September 5, Milan on September 8 and the final stop is in Rotterdam on September 10.
Stay tuned for further updates of ticket prices and venue information in mid-July!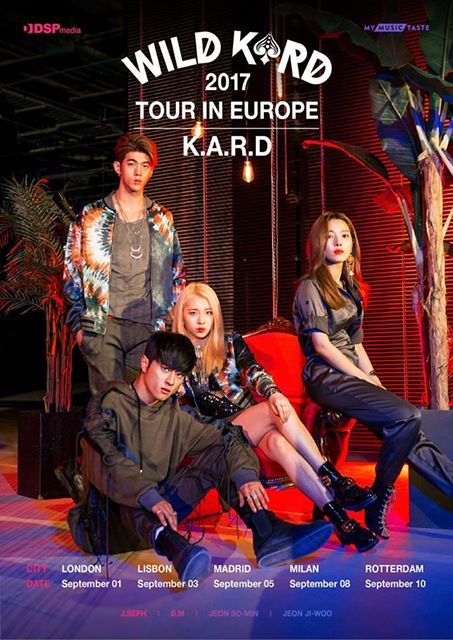 Writer. Blackjack. BLINK.
Latest posts by Kristine Phillips (see all)