It's Tuesday, and time for some Alternate Listening. ALT has so far featured the likes of the smooth R&B sounds of Bumkey, Indie one-man-band SALTNPAPER, punch line king Swings, and legend Cho Yong Pil. 
Today is the turn of a rock band from Seoul that have been in the industry since 1997. With an impressive eight full albums, three additional unofficial ones, three original soundtrack releases, and a live album, the group are due to release their ninth album on the 14th October.
Jaurim
Jaurim means Purple Rainforest. The group consists of guitarist and male vocalist Lee Sun Kyu, bass player Kim Jin Man, drummer Goo Tae Hoon (runs popular live music venue Soundholic in Hongdae), and multi talented front woman Kim Yoon Ah, vocalist, guitarist, keyboard player and songwriter.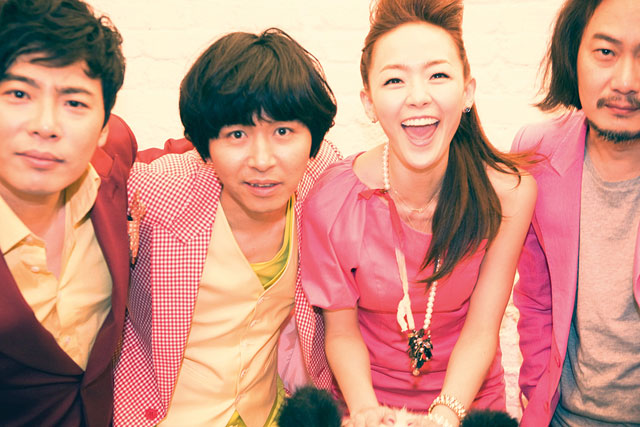 Jaurim are frequently praised for their unique style and arrangement and Kim Yoon Ah is highly admired for her ranging vocal ability and the lyrics she writes for both the group and her solo work.
Some of you may know Kim Yoon Ah's name, not so long ago she featured on Missing You, one of the tracks on G Dragon's One Of A Kind mini album.
Their new album goodbye, grief is part of their 25 Waiting For 21 Project and sees them creating a beautiful essay book with their fans on their official facebook.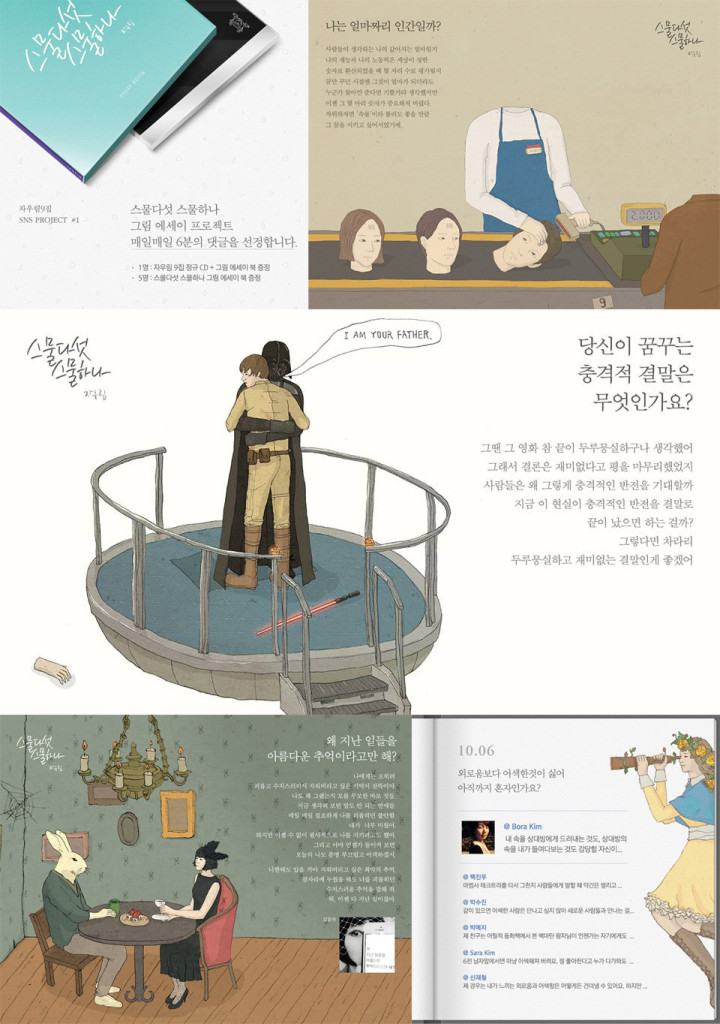 It has been two years since their last official release and finally the prelude to goodbye, grief came just yesterday with the release of their new mv.
Icarus
Icarus was the son of the master craftsman Deadalus in Greek mythology. The main story of Icarus tells of his attempted escape from Crete. Using wings built from feathers and wax by his father, Icarus ignored his father's words and flew too close to the sun. The wax melted and Icarus fell into the sea and drowned.
Jaurim's Icarus is about the expectations of young adulthood, thinking that things would just be better and exciting. Though the reality is if you don't find your strength, spread your wings and set your sights for the sky to reach your dreams you may never get what you dreamed of.
In true Jaurim fashion the group's strong indie rock sound is complimented by Yoon Ah's haunting vocals and makes for the perfect introduction to their upcoming album.
The mv
[youtube id="lxt_4f7iXbc"]
Direction
The mv is the concept brainchild of ZANYBROS, one of the big names in the Korean music video game, and was directed by one of the company's founders Hong Won Ki.
As KPop fans you'll probably have seen many ZANYBROS' mvs even if you don't realise it. Amongst the acts they've created mvs for are: Henry; f(x); TVXQ; (in fact most SM artists); INFINITE; B.A.P; NU'EST; 4Minute; VIXX; Jay Park; BTS; – and that is only making a start on a list.
Concept
Alongside the haunting vocal is an equally haunting concept. Our lead male in the mv wakes in a quarry. As he looks around him he is shot, seemingly from somewhere out sight. He runs from the shooter he cannot see, who keeps on shooting. There is no escape as the quarry begins to explode around him. As he falls for the last time we are drawn to the sun as he appears to die.
The shot focuses on his watch once more showing we have gone back to the beginning, he is alive once more. The opening scene is repeated, only this time we see the person who fires the first shot, a double of our male lead: he shoots himself.
This represents the hubris in the story of Icarus. Icarus showed extreme arrogance. He thought he could get to close to the sun and he was punished for this, he fell to his death. In this mv we can assume our lead has not worked for his dreams as the song suggests we must. His arrogance at believing life will just give him what he deserves means he is punishing himself.
As Jaurim perform in the mv you may notice that the drummer Tae Hoon wears antlers as he plays, and at times vocalist Yoon Ah has the black wing of a bird atop her head. These are representative of hunting. Deer and birds are often hunted, just as the focus of the mv is being hunted in the quarry by his shooter throughout.
Where else can you find Jaurim?
This impressive Peep Show teaser was the prelude to a collaboration for the Converse 3 Artists project. Alongside Jaurim Converse #PeepShow featured Korean America pop group Aziatix and electronic dance act Idiotape, and was the first ever Korea-based 3 Artists project.
Idol is about those who criticise the fans of idol groups. Jaurim say 'Why do you care? It's just something they like. Let them like whatever that will help them get through life.'
Showing just how varied their sound can be, how about Carnival Amour?
What do you think of this track and its mv? Did you love it or hate it, let us know! 
Are there any kinds of genres you're interested in seeing from Korea or any niche bands you're in love with that you really want us to feature on ALT? Leave us a comment and we'll definitely have a look!