Narachan, Bitsaeon and Roda of M.O.N.T have returned with the colourful music video for 'Rock Paper Scissors'. 
Featuring bright colours, comic book frame and captions, and set at a contemporary, mountain-side building surrounded by greenery, the music video fits the current summer trends perfectly.
In the narrative, the three members unsuccessful all try to attract the attention of the same girl at what appears to be a garden party. After she leaves, they find the watch she has forgotten and play Rock, Paper, Scissors to decide who will be able to return it to her. And just in case you hadn't understood the adapted version of the Cinderella concept – she then has a missing shoe, just to make it obvious! Given Kpop fans can follow the complex universes in Kpop mvs – it feels somewhat condescending to be so explicit in a reference it would be extremely rare to not have any understanding of.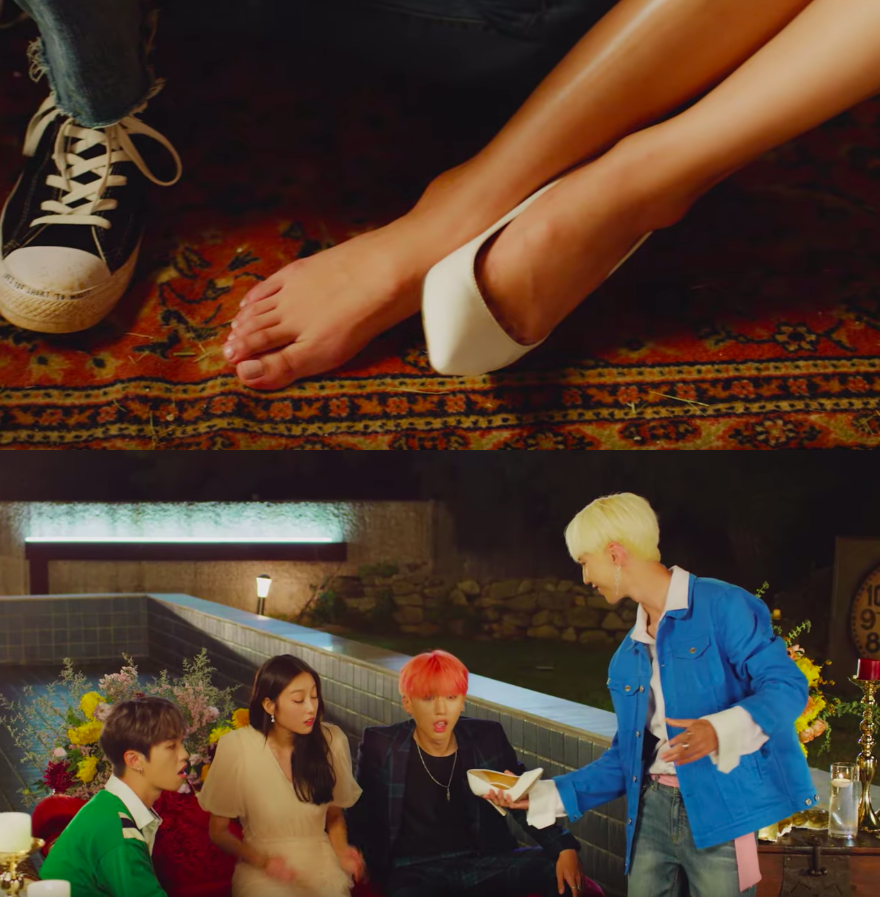 The members team their dance skills with those of four other males, giving M.O.N.T the illusion of the strong dance unit presented by most current, larger male groups.
M.O.N.T also used this larger formation in their recent patriotic music video filmed on Dokdo. Filmed in black and white the mv presents a serious front to the track that strikes while tensions between Japan and Korea are back in the spotlight.
Towards the final third of the mv the members, along with six other males wave the Korean flag on Dokdo a small group of islets in the Sea of Japan – Dokdo is controlled by South Korea, though Japan has contested the sovereignty of the Liancourt Rocks for over 300 years.
The three members of M.O.N.T sat down to answers some questions for UnitedKpop following the European leg of their World Showcase. Check out the video below: