A kind stranger returned J.Y Park's wallet after they found it on the street in London! Coincidentally, the stranger happened to be a fan! JYP took to Instagram to relay his gratitude for the kind gesture and thanked the fan personally with a heartfelt post.
"Thank you so much Steven for returning my wallet. Sent my people three times to find you to thank you personally but couldn't find you. I guess this is the only way to thank you at this moment. Thank you once again!"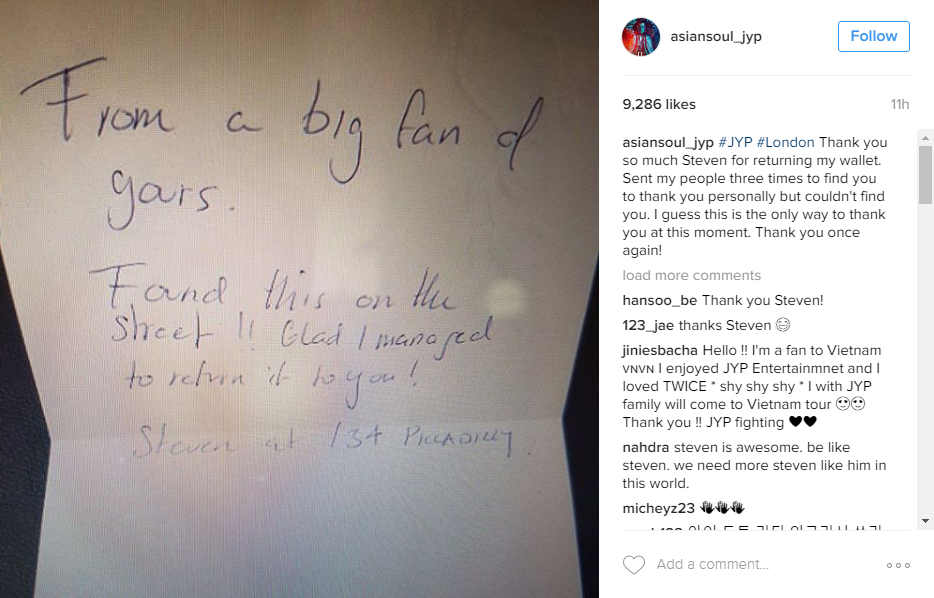 (cr. @asiansoul_jyp)

Fans have been flooding the comments section also thanking Steven for his honesty!