Pets are our lovely companions that can offer us beautiful, unconditional love and affection, someone to care for and love. Many consider a pet to be a fully-fledged member of their family, and South Korean celebrities are no different!
Here, in no particular order (how could we even consider ranking this?!), are a selection of Korean celebs and their pets.
Amber – JackJack & Tuna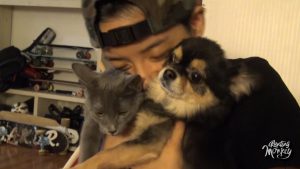 Source
Member of f(x) – Amber – has a dog called JackJack (also known as JJ) and a cat called Tuna.
GOT7 YoungJae & Mark ~ Coco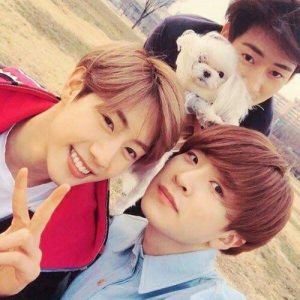 YoungJae and Mark of GOT7 co-own a fluffy, white dog called Coco. Coco is very well-known among iGOT7s and YoungJae shares many photos of them together on his Instagram.
BTS Suga ~ Holly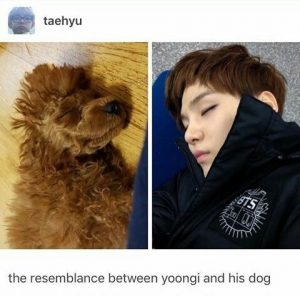 Okay, I am biased in including this one on the list, given that my name is Holly! However, it must be noted that Suga's dog Holly is actually a boy. Apparently, he was abandoned and then re-homed by Suga's family. The BTS rapper said that his brother chose the name, though he doesn't know why.
Kangta ~ Ssen, Venus, Mayo & J
Veteran K-Celeb Kangta owns four tiny dogs called Ssen, Venus, Mayo and J. He adores them; referring to them as his kids and stating that he makes sure he spends 30% of his time with them every day.
Super Junior Heechul ~ HanJayHeeBum, Cherry & Zorr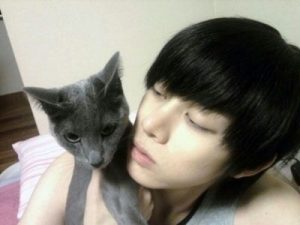 Super Junior's Heechul has two cats HanJayHeeBum (A.K.A Heebum) and Cherry, as well as a dog called Zorr. Heebum especially is another superstar pet in his own right. He is sweetly named after ex-SuJu member Hang Geng, TRAX's Jay, Heechul himself and another SuJu member – Kibum.
Heechul has owned many other cats over the years, such as Yamchae, Chaechae, Champagne and Baengshin.
Block B U-Kwon ~ Byul, Ddoong, Pang, Kun & Bbo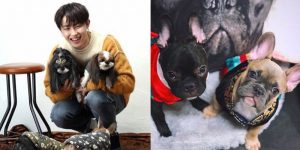 Block B's U-Kwon and his shopping mall owner/model girlfriend Jeon Sun Hye own a whopping 5 dogs together. Some got annoyed recently with how much he shares photos of the dogs on his social media. Though, this could be a bit of soreness about the relationship and the perceived idea by some that they must live together if he is able to take so many photos of the pets.
CL ~ Pudding, Snowball & Donut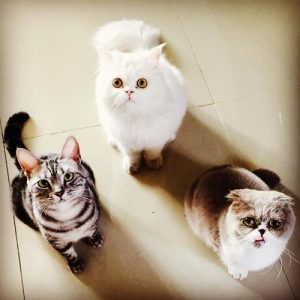 CL is another cat lover, with her super sweet trio of fluffy kitties: Pudding, Snowball and Donut!
VIXX's Ravi ~ Butt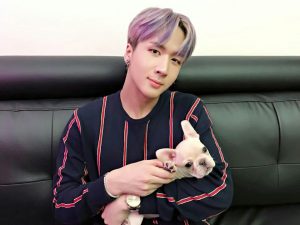 VIXX member Ravi has a dog called Butt, which is another I share here mostly because of its name. However, he is also known as BADASS, which is much cooler, but I still prefer the former. Butt is white French Bulldog that Ravi has introduced on television.
HIGHLIGHT Junhyung ~ Hyungnim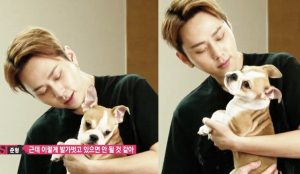 HIGHLIGHT's Junhyung has a English Bulldog called Hyungnim. There are rumours among fans that Hyungnim got so big that he had to go and live with Junhyung's family instead.
Here is cute video of the two:
Zion.T ~ Namu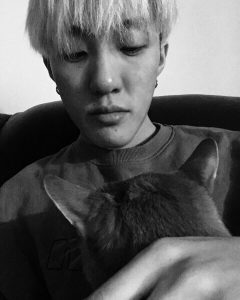 Hip Hop and R&B singer Zion.T has a brown cat called Namu, who has an Instagram account with over 5,000 followers. Yes, a cat can certainly make you feel unpopular!
Of course, there are many more pairings that have not been featured here!
Who are your favourites?