This week is a busy one for indie groups Say Sue Me and Drinking Boys and Girls Choir (more below) but also marks the start of SF9's European tour.
SF9's tour begins on May 2nd, in Moscow, and this week continues in Warsaw and Berlin. They play more venues next week, including London.
Sam Kim finishes his tour this week in Berlin at Columbia Theatre.
MONT continue and finish their showcase with performances in Gothenburg and Helsinki.
Check our Concert Calendar for all planned UK and European tour dates.
Damnably's Asian artists set off on their 'Golden Week' Tour. Japan's Otoboke Beaver join forces with Korea's Say Sue Me and Drinking Boys and Girls Choir for six shows this week in Manchester, Leicester, Bristol, London, Leeds and Glasgow.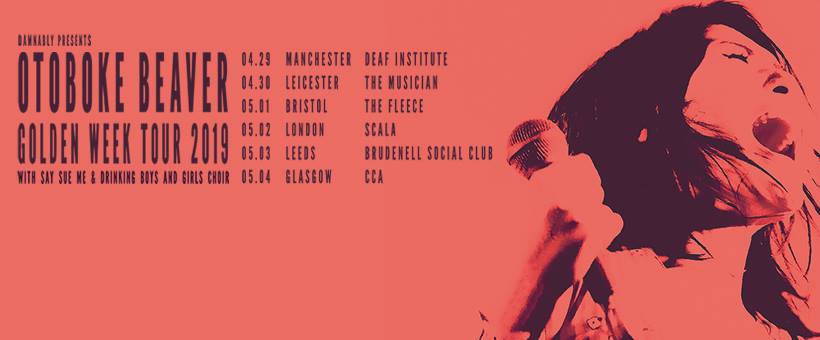 Liverpool Sound City Festival this weekend will also feature Say Sue Me and Drinking Boys and Girls Choir as well as Wooze and Wetter. All four groups still have more performances to come later in May!
There are a couple of Kpop parties in the UK and Europe this week also. YoungBros have two parties in Poland this week, in Poznan on May 2nd and Krakow on May 3rd.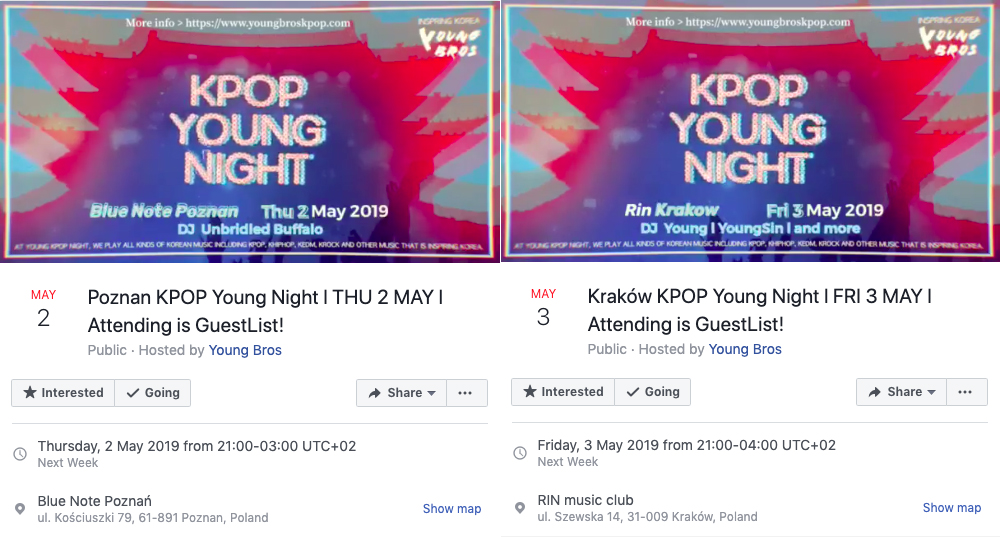 UCLAN's Korean Society is holding their 15th club night at Evoque Nightclub in Preston – this event is open to all.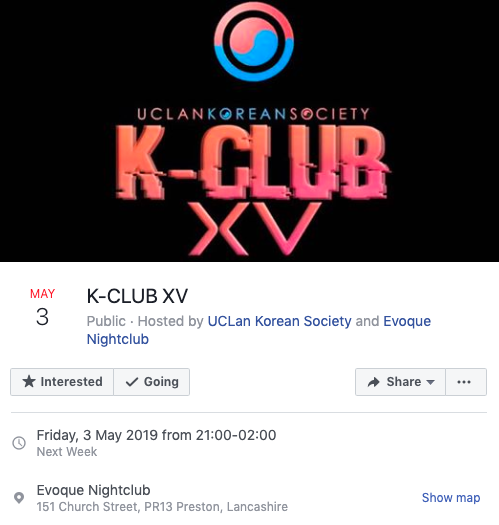 There's Korea in Wales Day. The day will host the first ever Welsh National Kpop Championships. There will also be traditional Korean music, Taekwondo and a variety of experiences including tradition Korean costumes, Korean food and Korean language tasters.
The Korean Culture Centre's Film Nights begin with 'The World Of Us' on Thursday, booking is essential.