2020 is already shaping up to be the year of power rookies and promising debuts, and Brave Entertainments new boy group DKB have set the standards high with their long-awaited debut.
DKB (also known as Darkbee) are a nine member group that debuted on 3rd February 2020, being the first new boy group from Brave Entertainment in 7 years. This reveal had been teased by the company since September 2019, with a series of mysterious teaser pictures and unique pre-debut promotion contents to build up an audience and to create anticipation and excitement for their upcoming debut. A source from Brave Entertainment revealed before the group's debut that DKB is made up of individuals with not only talent, but great personalities who can also compose, write lyrics and some who can even DJ and do acrobatics!
The group consists of E-Chan, Teo, D1, GK, Heechan, Lune, Junseo, Yuku, and Harry-June.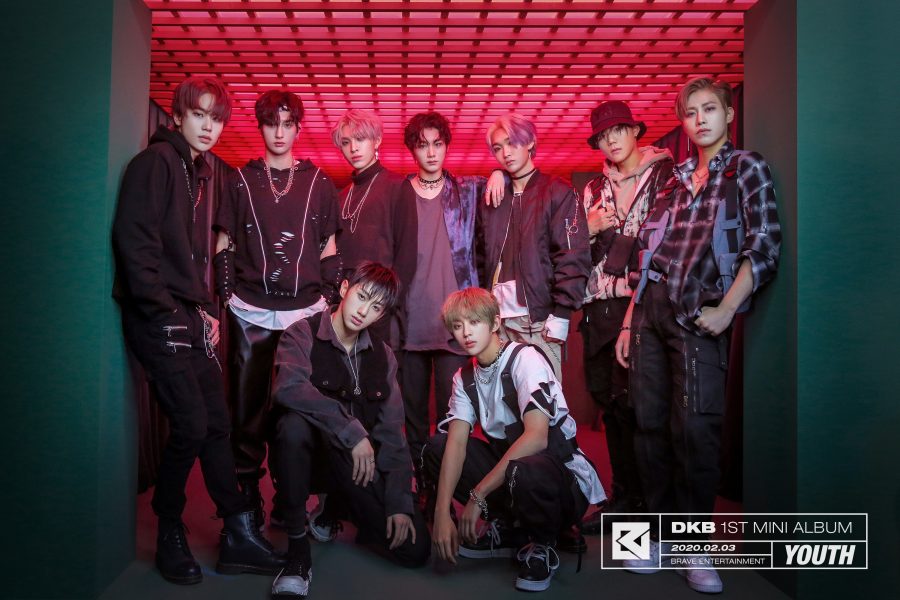 Individual teaser videos were released for all of the members, which allowed fans to learn their positions in the group and get a feel for each member's distinct personalities and charms. These videos revealed the fierce flowing raps from members GK and E-Chan (fans of the survival show Boys24 might recognise him by his full name Lee Changmin); smooth sounding vocals from Lune and Teo; powerful dancing to various heavy hip hop beats from D1, Heechan, Junseo, Yuku; and Harry-June – the maknae – who incorporated his skill in basketball to his freestyle dance. It is evident that the member's roles in the group contain a vast range; rappers, vocalists, dancers, acrobatics, and even Dj-ing!
DKB's mini album "Youth" consists of 5 tracks which the members have been credited for the writing and composition along with Brave Brothers. The EP starts with the intro 'YOUTH' – appropriately named after the album title, this song sets the tone for the album with its upbeat hip hop beat and impressive rapping and vocals.
The title track 'Sorry Mama' is next with an EDM/ hip hop vibe and is a strong debut single. The rap verses are powerful and intense, along with the lyrics which portray the rebellious feelings of youth.
The music video compliments the lyrics with its rebellious concept; you see the members disabling CCTV, antagonising and eluding the guards and blowing up cars! The video is packed with visuals, impressive sets and powerful choreography! Whilst watching the making of the music video, the members came across so natural and professional as if they had filmed in front of the camera hundreds of times before – despite all the members feeling, understandably, nervous. It was amazing to see the members add their own freestyle dances, and for member D1 to give Lune advice, I was impressed to see such confidence among the rookies! Their debut showcase and stages have been well received by their fans and they already have a commanding stage presence.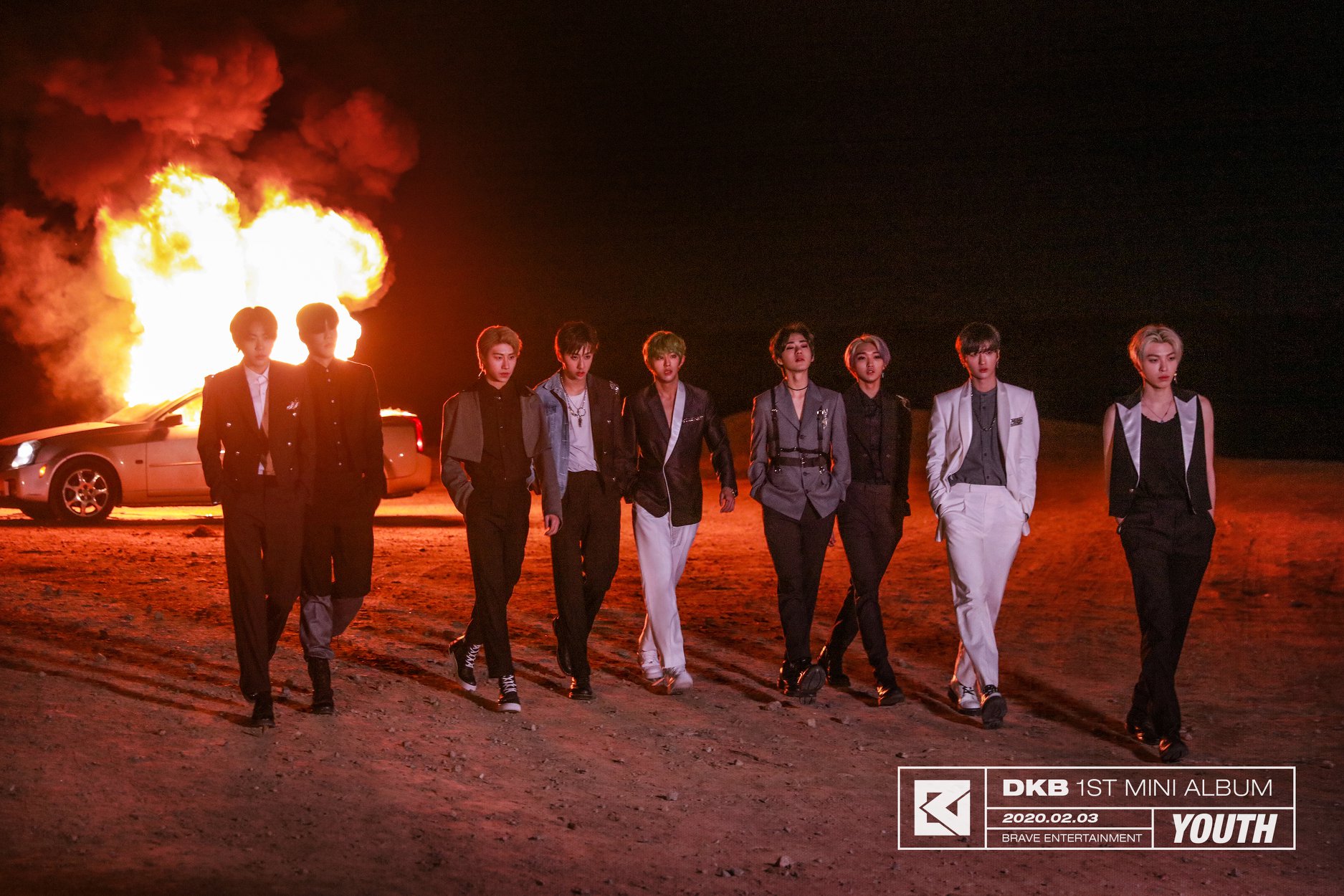 Go Up is a more playful and fun song, contrasting with the other songs on the album. This track describes their excitement for their dreams and it includes sound effects from video games which gives the song a happy and more wholesome vibe.
Elevator has a smooth sound and really showcases the talent of their vocalists, whereas Samsung has a heavy rap emphasis that goes from playful to aggressive.
Fans of Brave Entertainments previous or current groups and artists have voiced their concerns online about their management, and worry DKB will soon receive the same treatment as their Sunbae's (people with more experience in a professional or educational context) , such as Brave Girls who have had large gaps in between their releases and promotions. Although reasonable concerns, let's hope it does not affect the support of this newly formed group who show a lot of potential.
DKB are just getting started as "Youth" promises to be the first of a four part series. With the assurance of a continued musical series, it's worth keeping an eye out on this talented Rookie group and what their first year holds.
Although still freshly debuted, DKB already have a lot of content on YouTube for fans! Be sure to check out their MV making film and MV reaction if you want to fall further into the fandom of these power rookies! I hope their success continues to "Go Up" in the future.
If you want to follow DKB on social media you can find them on Twitter, Instagram, Facebook, YouTube and V-LIVE.
What did you think of DKB's debut song and mini album? Let us know in the comments!