The girls of SNSD have become the first Asian artists to win at the YouTube music awards held this year for the first time with their award for 'Video of The Year' for their hit 'I Got A Boy'. Previously in 2011 YouTube held K-pop awards at their HQ in Seoul where Super Junior, 2NE1 and HyunA won awards for their music videos. SJ came in first with 26.9 million views for 'Mr Simple' at the time of the awards, 2NE1 came second with 22 million views for 'I Am The Best' and HyunA landed in third place with 21.6 million views for 'Bubble Pop'.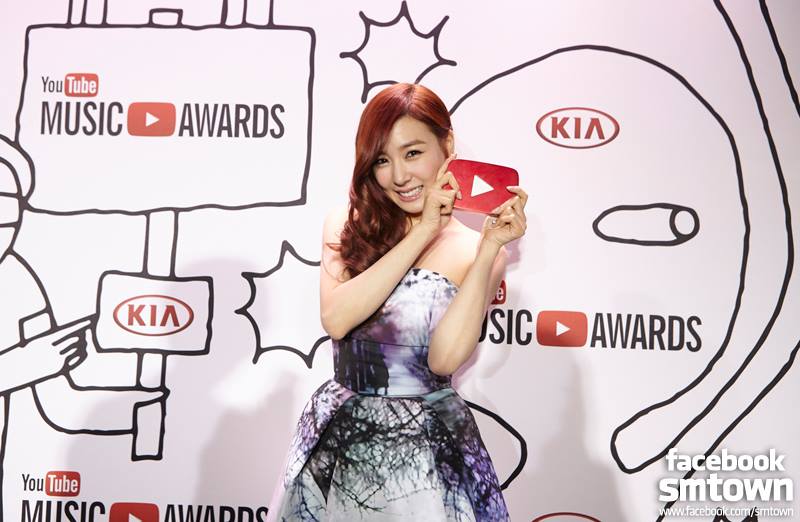 Tiffany, who recently accompanied British actor Tom Hiddleston during his visit to Seoul, collected the award on behalf of the members. The awards show was held on November 3rd in New York with Korea holding their own version in Seoul. The likes of Lady Gaga, Eminem and Macklemore attended the New York show, whilst big K-pop groups such as SHINee, 4Minute and SISTAR attended the show in Seoul, however Tiffany was in attendance in New York.
[youtube id="_bbZHY76J3Q"]
SNSD went up against One Direction's 'Best Song Ever', PSY's Gentleman, Miley Cyrus' We Can't Stop and more, yet still came out on top. With the British media's previous interest in the girls and appearances in America, could this be what SNSD needs to finally break into the Global market?
Which other K-pop artists do you think have the gall to go global? Let us know in the comments section and let's see who will win! The Top 3 will be featured in an up-coming special article, so be sure to make your votes count!
(cr; SMTOWN FB Page)