Welcome back to this week's Style Steal, and today we're going to be looking at 2NE1's latest MV for their deceptively cheery sounding track, Gotta Be You! Let's go!
This MV follows true 2NE1 style; it's bright, colourful, unique and very edgy! It's a look that can be a little hard to replicate well on the highstreet, seeing as it's clearly all designer, but with a bit of clever matching of items you can achieve a Gotta Be You inspired look like the ones below. (Information on the items shown can be found at the bottom of the post)
Let's start off looking at Bom's look in the MV.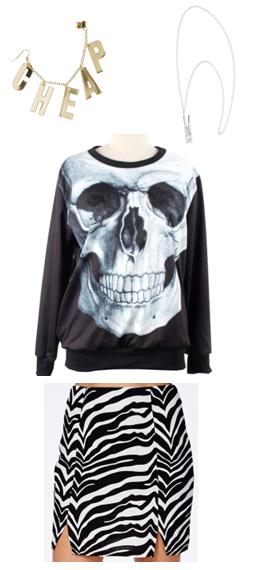 Matching a fun monochrome skirt with an edgy graphic sweater creates a daring look, but to keep this true to Bom's style, be sure to add some edgy yet feminine accessories, such as bold yet delicate ear cuffs and long chain necklaces!
Next up is Dara!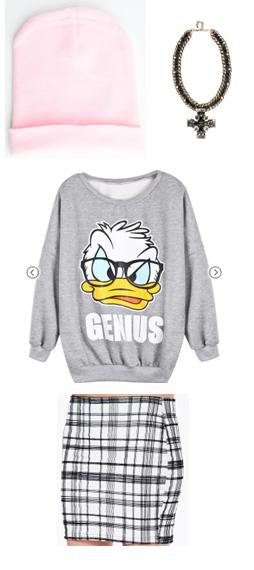 Pair a cute cartoon character sweater with an unusual skirt skirt, and be sure to add Dara's signature pink beanie to add another pop of colour! Finish it off with classic chunky 2NE1-style jewellery!
Leader undeniable!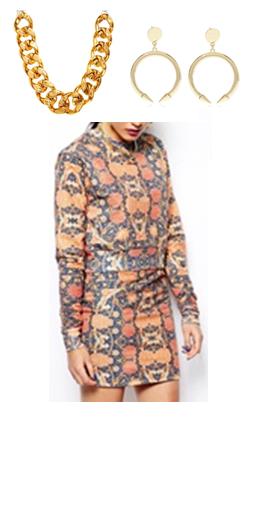 Co-ordinating clothes are a hot trend right now, so find a bright and colourful matching long sleeve top and skirt to follow CL's style. Adding a statement necklace and edgy earrings will complete this look.
Last, but never least, Minzy.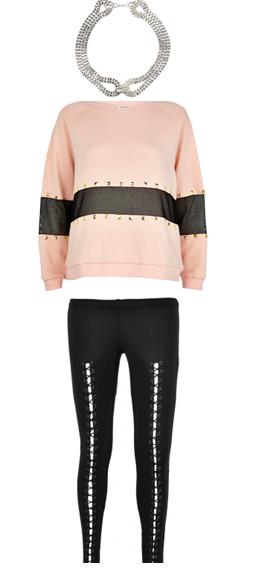 To replicate this quirky look that Minzy pulls off so well, match a pair of idol-favoured lace up leggings with a bright pink jumper with black accents. Oh, and never forget to finish it off with some chunky silver jewellery!
Well, until next time, kpop fans!
And if you haven't seen the MV yet, be sure to check it out below!

CL
Hype Cropped Sweatshirt With All Over Vintage Floral Print – ASOS.com (£)
Hype Mini Skirt With All Over Vintage Floral Print – ASOS.com (£)
Love Rocks Large Chain Link Choker – ASOS.com (£25.00)
Gold Tone Spike Drop Earrings – River Island (£10.00)
Minzy
Pink Mesh Panel Studded Sweatshirt – River Island (£35.00)
Mai Necklace – Monki (£8.00)
Naomi Black Lace Up Leggings – Celebboutique.com (£64.99)
Bom
Black Long Sleeve Skull Print Loose Sweatshirt – Sheinside.com (£16.53 on sale)
Laudine Zebra Print Mini Skirt – Missguided.co.uk (£14.99)
Cheap Monday Ear Cuff – ASOS.com (£10.00)
Emilie Necklace – Monki (£6.00)
Dara
Grey Long Sleeve Donald Duck Print Shirt – Sheinside.com (£12.32)
Naminah Monochrome Checked Mini Skirt – Missguided.co.uk (£12.99)
Piper Beanie Hat – Missguided.co.uk (£4.99)
Charlotte Chain Embellished Cross Necklace – Boohoo.com (£12.00)