For those who wish to start learning how to prepare delicious meals with a Korean flare but don't know how to introduce authentic Korean cooking into their kitchens in the UK, look no further than the upcoming brand 'Yogiyo'!
The range consisting of three sauces includes a cooking and dipping sauce based on Gochu Jang, this is a fermented chilli paste which is unique to South Korea and Galbi, a fruity soy meat marinade.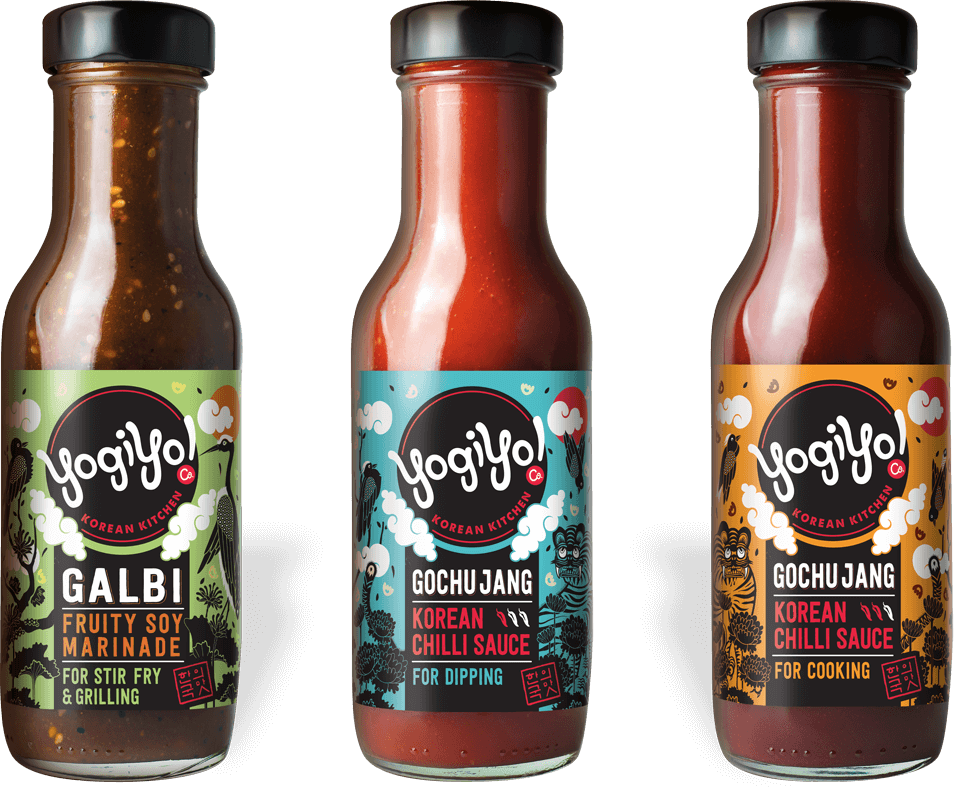 Source: Yogiyo.co
'Yogiyo' was brought to the public eye through its appearance on Dragons' Den, it was presented by its founders Sue Youn & Ben Ansah as the pair managed to impress Peter Jones to the extent he felt confident to invest £50,000 into their business. To which, he said the following quote.
"I'm confident that Korean food will be the next emerging cuisine and the Yogiyo brand can be at the forefront of that trend. The products look and taste great both Ben & Sue have the necessary passion and a Sainsbury's listing is now the icing on the cake."
Prior to this, the couple had set-up a Korean street food stall in London's Leather Lane market and which gained positive feedback from their customers, this later led to the idea of extending their business nationwide.
Source: Birminghammail
To see the episode which was shown on August 16th, featuring the couple selling their brand, click here.
This boost to their business will enable the couple's product to be revamped in its design to show potential customers that it is a premium brand worth buying and to encourage others to venture into different styles of Asian cuisine.
The Korean sauce brand is set to hit the shelves at Sainsbury's sometime in October, later this year. For more information on the brand, click here to see the website.