Girls' Generation star, Tiffany Hwang is hot off the press lately with exciting news that she would be attending an event with our very own global fashion icon, Victoria Beckham. The event was a signature dinner for German-American online store MyTheresa.com and Victoria Beckham was collaborating for the collection.
Star News released a video clip of Victoria Beckham posing for the photographers before Tiffany joined her spotlight. Tiffany looked utterly starstruck next to the former Spice Girl who hadn't been to Seoul since 1997. Victoria Beckham since tweeted her gratitude to Tiffany and said: "Made so many new friends in Seoul tonight. Thank u Tiffany Hwang for introducing me to everyone x vb."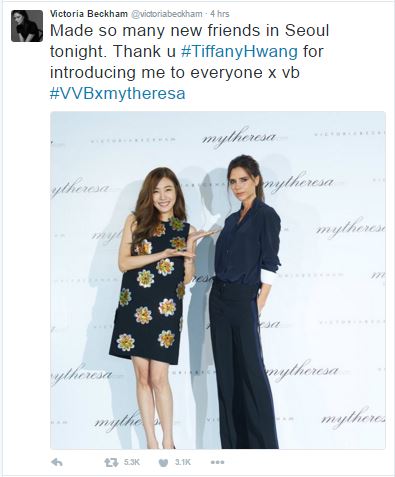 Tiffany looked stunning in a black, floral embellished shift dress whilst Victoria Beckham looked sharp in her flared trouser and loose shirt combo.
Both being girl group members, they probably share a lot in common. Tiffany took to Instagram to share her selcas with Victoria and welcomed her to Korea in style. Fangirl at heart, Tiffany shared a screenshot of her Spice Girls song collection with the caption: "So excited, I can't even- Omg."
Check out for IG snaps!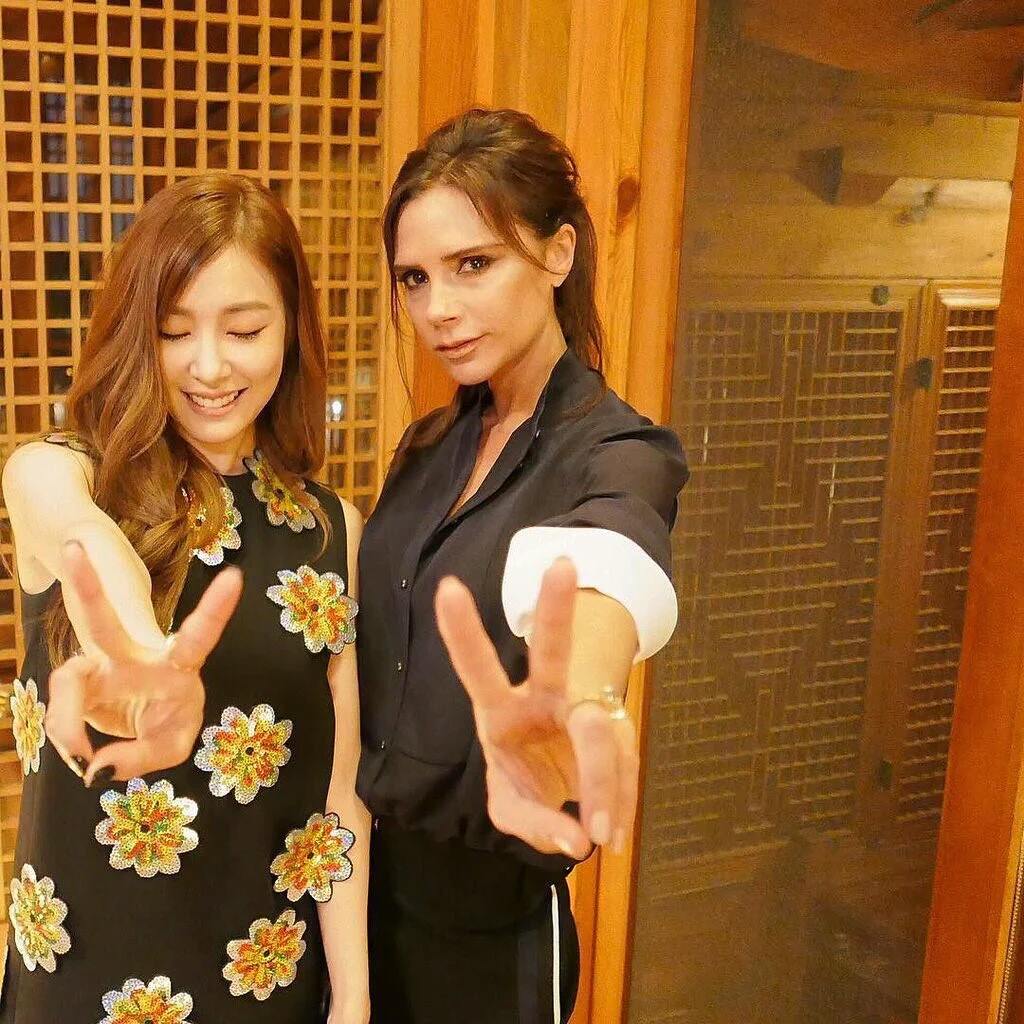 (cr. Tiffany's IG)