This week has been fairly chilled in terms of releases – with most of the music having those laid-back midsummer vibes. Most of the songs can be considered RNB/Dance, even those released by the popular mainstream artists. For examples of this check out the releases by iKON, Luna, Kisum, Hoody and of course, the collaboration between Heize and DΞΔN.
That doesn't mean this week totally lacks the up-tempo kpop we all know and love! The boys are reppin' it in the form of XIA (Junsu) and KNK while the girl groups are CLC, EXID and Fiestar. 
Other must-listens are by Yasu, SINCEB, Giriboy, Choix2 and Song Yu Vin.
Check out all of these releases below! ^.^
Songs:
Rock The World – XIA ft. The Quiett x Automatic
Release date: May 30th 2016
#WYD – iKON
Release date: May 30th 2016
Sorrow – Yasu ft. Lil' Wu
Release date: May 30th 2016
No oh oh – CLC
Release date: May 30th 2016
Wake Up – SINCEB ft. Jang Gyu Chul
Release date: May 30th 2016
You To The Bone – Song Yu Vin ft Heota (Minhyuk of BtoB)
Release date: May 30th 2016
Over Sleep – Yoon Jong Shin with Ken (VIXX)
Release date: May 30th 2016
Apple Pie – Fiestar
Release date: May 31st 2016
Free Somebody – Luna ( f(x) )
Release date: May 31st 2016
I'm In Trouble – Giriboy ft. LOCO
Release date: May 31st 2016
L.I.E – EXID
Release date: June 1st 2016
2 BEERS – Kisum
Release date: June 1st 2016
Clock – Chae Kyung & Chaewon (April)
Release date: June 1st 2016
Like You – Hoody
Release date: June 1st 2016
 ICU – Choix2 ft. Andup
Release date: June 1st 2016
Back Again – KNK
Release date: June 2nd 2016
Shut Up & Groove – Heize ft. DΞΔN
Release date: June 2nd 2016
Salmon Yum Yum – Jeon Somi (I.O.I) (Alaska Salmon CF)
Release date: June 2nd 2016
God Bless – LIVE ft. PUNCHNELLO
Release date: June 2nd 2016
Tell Me – SoYou (Sistar) (Lucky Romance OST)
Release date: June 3rd 2016
Liquor – SLEEQ
Release date: June 3rd 2016
You're The Boss – Yoon Jung-soo & Kim Sook (SMStation)
Release date: June 3rd 2016
Hugged By You – Seo In Young
Release date: June 3rd 2016
Oh! Eclair – I.O.I (Petitzel Eclair CF)
Release date: June 3rd 2016
Thinking About – Vincent
Release date: June 3rd 2016
Maybe – O!Gon ft. Hanall
Release date: June 3rd 2016
Rolling Moon – Yangsun
Release date: June 3rd 2016
Sphinx – On&On
Release date: June 3rd 2016
Albums:
XIGNATURE – XIA (Junsu)
Release date: June 30th 2016
Katy's recommended song: Break My Heart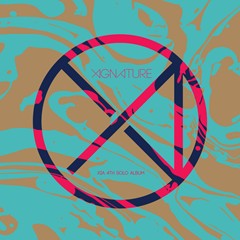 NU.CLEAR – CLC
Release date: June 30th 2016
Katy's recommended song: Day by Day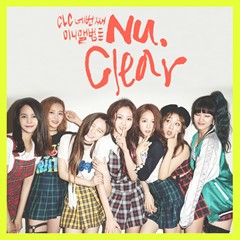 Mechanical Album – Giriboy
Release date:
Katy's recommended song: You're A Medical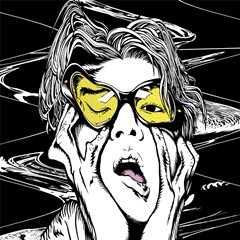 Free Somebody – Luna
Release date: June 31st 2016
Katy's recommended song: Galaxy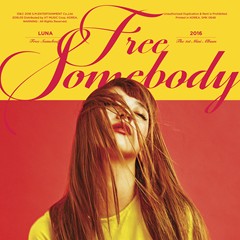 12 – Beenzino
Release date: May 31st 2016
Katy's recommended song: Flexin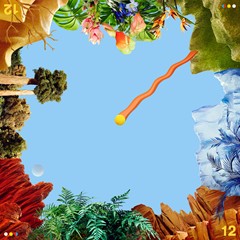 STREET – EXID
Release date: June 1st 2016
Katy's recommended song: Will You Take Me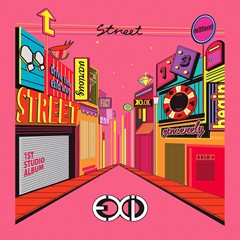 AWAKE – KNK
Release date: June 2nd 2016
Katy's recommended song: Day N Night