This week, the one and only Jay Park released his long awaited 'Everything You Wanted' album after months of build-up. The album was extremely successful worldwide and even managed to break into the Top 10 of the UK Albums Chart!
We have also had releases from I.O.I who scored an 'All-Kill' with 'Very Very Very' as well as a surprise MV from SEVENTEEN. 24K has dropped their newest MV with the story line continuing from their previous release and we also have solo tracks released by MONSTA X's I.M and well as INFINITE's Dongwoo.
Far East Movement's KPop star-studded album was released on the 21st and features Yoon Mirae, SISTAR's Hyolyn, Girls' Generation's Tiffany, EXO's Chanyeol, Urban Zakapa and more.
There's lots to listen to this week! Make sure you check out all of the tracks below ^.^
Songs:
Very Very Very – I.O.I
Release date: October 17th 2016
About You – Roydo ft. KittiB
Release date: October 17th 2016
Healing – SEVENTEEN
Release date: October 17th 2016
BUNNYBUNNY – OhBliss
Release date: October 17th 2016
Sick – Big Brain
Release date: October 18th 2016
Watch Memories – Kim Na Young
Release date: October 18th 2016
You Are In – WE ARE THE NIGHT
Release date: October 18th 2016
Umbrella – Far East Movement ft. Hyolyn (SISTAR) & Gill Chang
Release date: October 18th 2016
I Miss You – Hwang Chi Yeol (Love In The Moonlight OST)
Release date: October 18th 2016
You Bad! Don't Make Me Cry – MATILDA
Release date: October 19th 2016
Everyone's Marble – JYP (모두의마블 for Kakao CF)
Release date: October 19th 2016
Good Time – A.De
Release date: October 19th 2016
Lotte Duty Free – TWICE (Lotte CF)
Release date: October 19th 2016
DRIVE – Jay Park ft. Gray
Release date: October 20th 2016
Falling Slowly – Gyepy (Shopaholic Louis OST)
Release date: October 20th 2016
Fairy Tale – The Barberettes
Release date: October 20th 2016
Madeleine – I.M (MONSTA X) & Brother Su ft. J.Han
Release date: October 20th 2016
Cheers To Me – ALMENG
Release date: October 21st 2016
Music Is Wonderful – BeatBurger ft. BoA (SMStation)
Release date: October 21st 2016
Embedded In My Mind – Jang Dongwoo (INFINITE)
Release date: October 21st 2016
True Color – Silla
Release date: October 21st 2016
Why Not – BULLDOK
Release date: October 21st 2016
Variety – BTS (SK Telecom CF)
Release date: October 21st 2016
Fighter – Far East Movement ft. Yoon Mirae & Autolaser
Release date: October 21st 2016
Nostalgia + Fall – Crush (Directors Cut)
Release date: October 21st 2016
I See – Kim Na Young
Release date: October 22nd 2016
STAY – James Lee (Royal Pirates)
Release date: October 22nd 2016
BINGO – 24K
Release date: October 22nd 2016
Crazy Luv – Taylor
Release date: October 22nd 2016
Albums:
Miss Me? – I.O.I
Release date: October 17th 2016
Katy's recommended song: Hold Up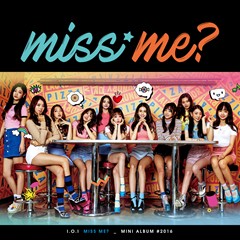 Have A Good Time – A.De
Release date: October 18th 2016
Katy's recommended song: October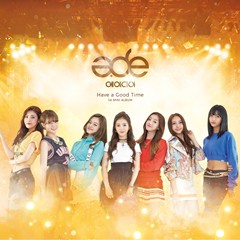 EVERYTHING YOU WANTED – Jay Park
Release date: October 20th 2016
Katy's recommended song: Stay With Me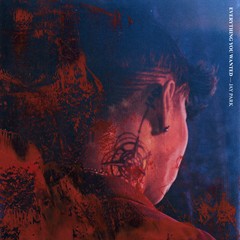 IDENTITY – Far East Movement
Release date: October 21st 2016
Katy's recommended song:  Don't Speak ft. Tiffany (Girls' Generation)