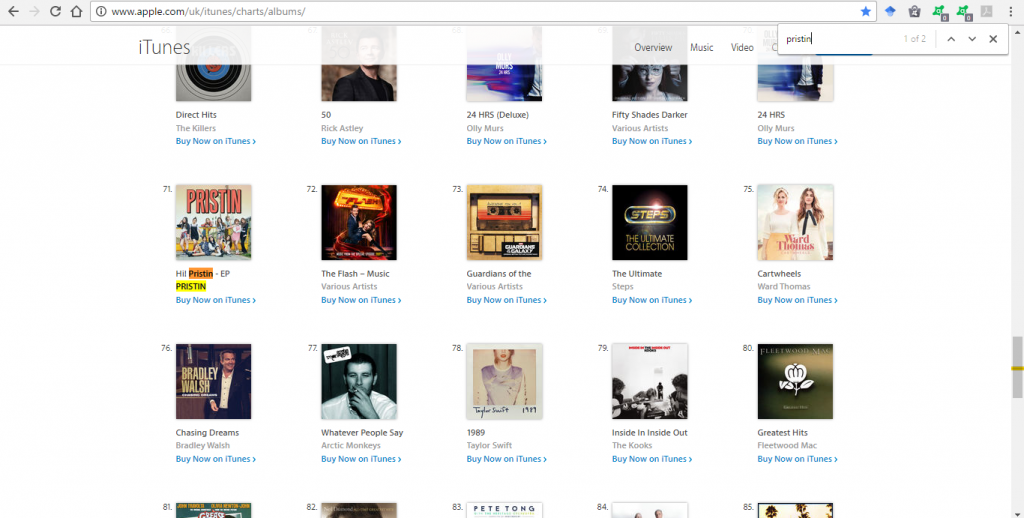 The rookie girl group are fresh on the K-pop scene but they've already secured a place on the UK iTunes Album Chart with their debut mini album 'Hi! Pristin' which was released yesterday!
Their group name has been confirmed to be a combination of 'prismatic' and 'elastic' meaning 'bright and clear' and 'flawless strength' respectively.
See more: [Get The Look] PRISTIN – 'Wee Woo' MV
As of 22/03/17, they're reached #71 on the charts. Some of the members in the Pledis rookie group, Nayoung and Kyulkyung, were also known in the popular Mnet produced girl group I.O.I. If you haven't checked out their MV for 'Wee Woo', it's linked it below!