Kim Jong Kook and Ha Donghoon, singers and members of the long-running Korean variety show 'SBS Running Man' recently attended a football match at Old Trafford in Manchester, England!
The pair attended a football match between Arsenal and Manchester United. Their friend and former footballer Park Ji Sung is currently an ambassador for the Manchester United football club.
Kim Jong Kook posted to a couple of photos to his Instagram, showing the pair having a good time at the football stadium in Manchester.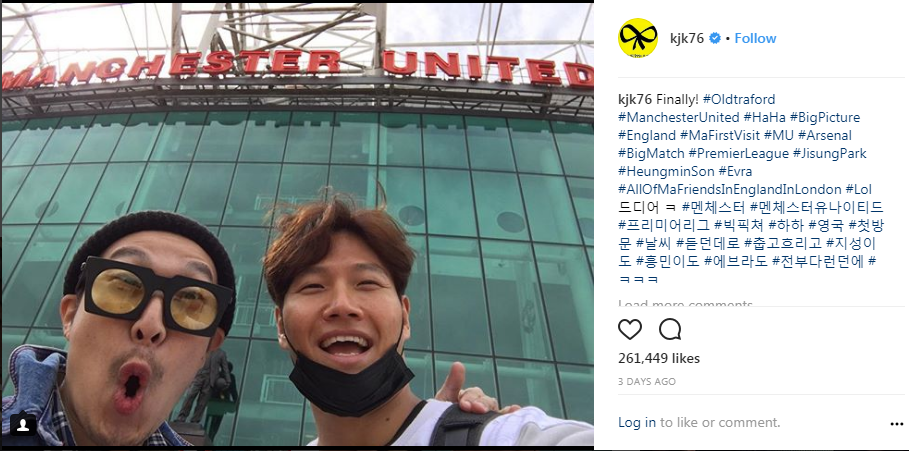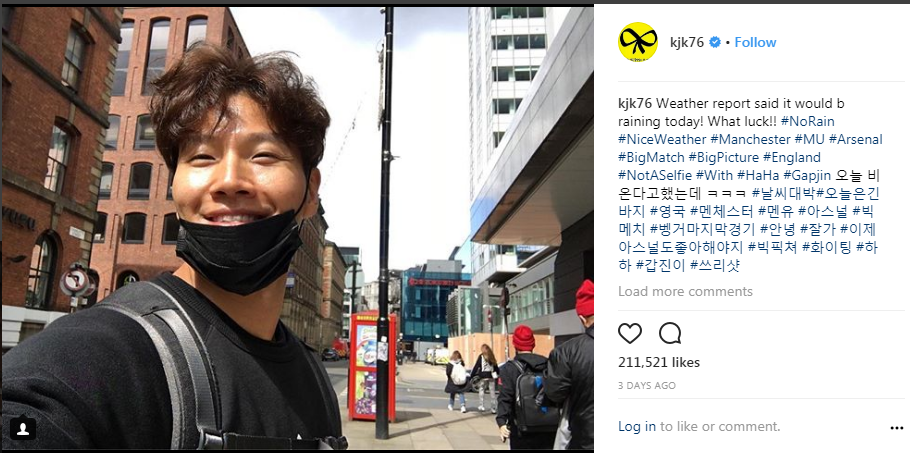 Haha also shared a few things on his Instagram too: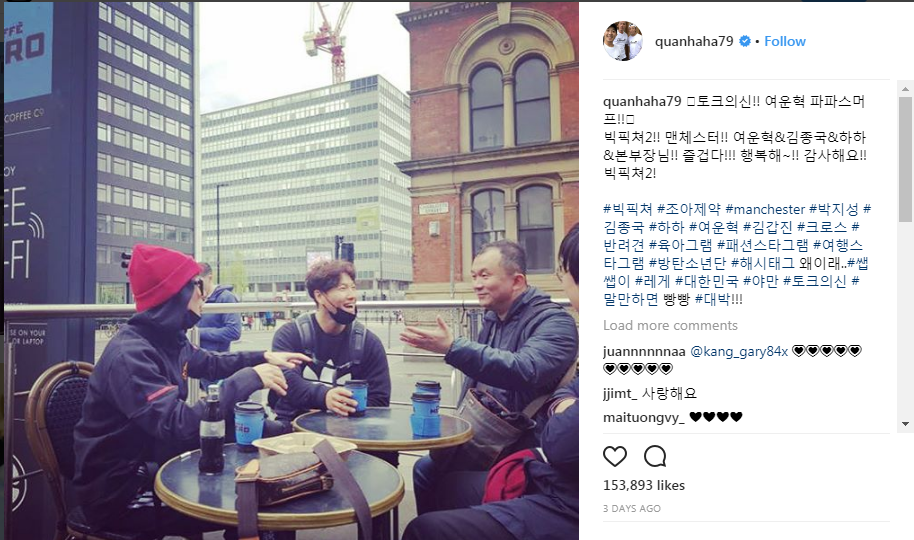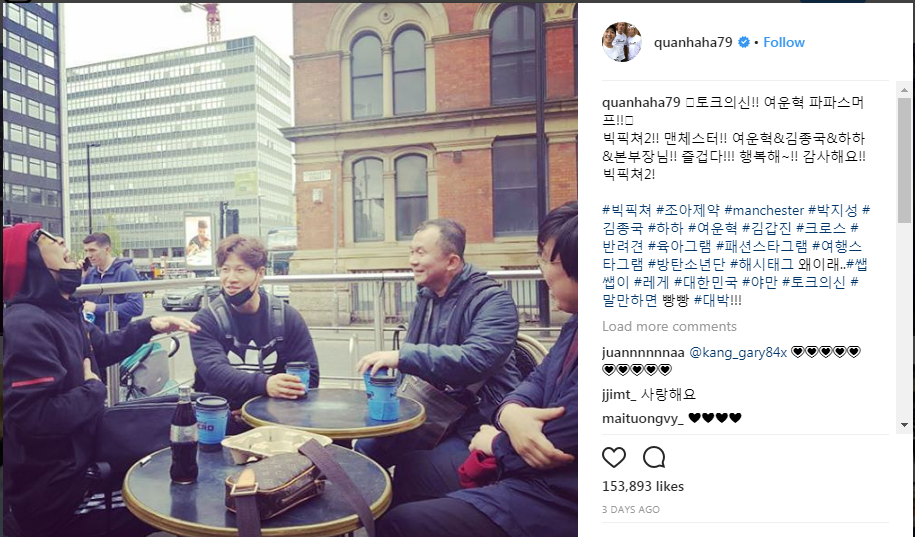 Hopefully they had a great time!
[Sources: Kim Jong Kook Instagram, Ha Donghoon Instagram].