Radio Kimchi UK recently announced their second meet up for their listeners to meet the RKUK team and one another!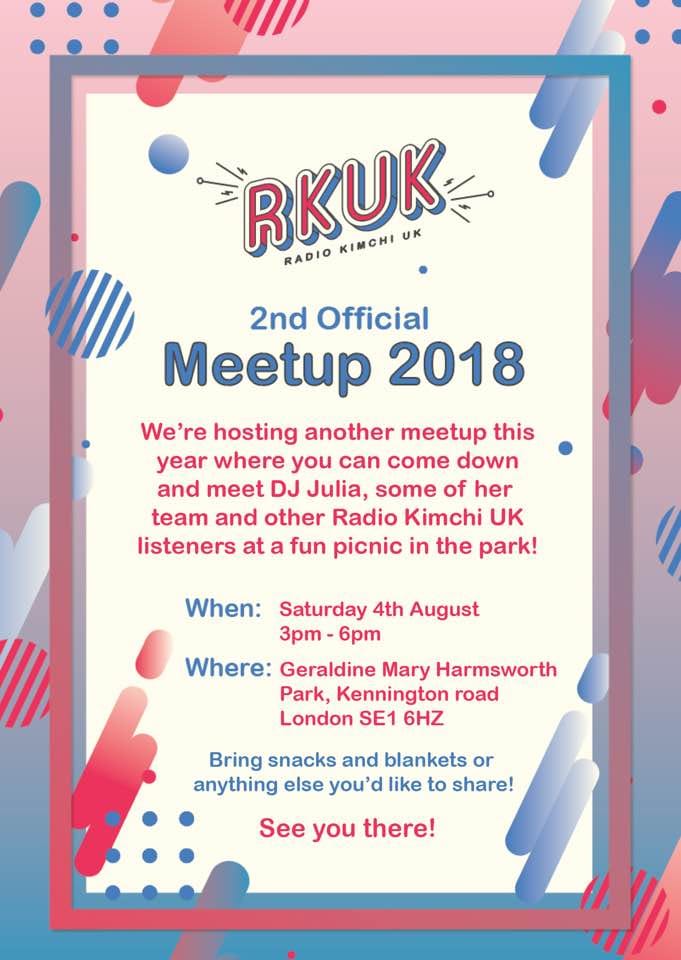 "Feel free to bring snacks, drinks (please do not bring any alcohol if you are under the age of 18! We WILL be asking you for ID), speakers/music and blankets."
If you are attending, please fill in this registration form: https://docs.google.com/forms/d/e/1FAIpQLScSiys3fuX5lBDA8-JD_ERjq7wGyCrrxaihPBOrGHO1myGkIA/viewform
For more information, please go to Radio Kimchi's Facebook event page.