The London East Asia Film Festival (LEAFF) has returned for 2018, with the film festival being established over 3 years ago. As preparation for the upcoming festival, LEAFF will be hosting an exclusive pre-festival screening. The biggest box office hit from, Along With The Gods 2 will be premiering in London next week with LEAFF!
Along With The Gods, Part 1 was released earlier this year, with Part 2 coming out next Thursday. However, the London East Asia Film Festival will be hosting a screening for both parts for the upcoming Wednesday.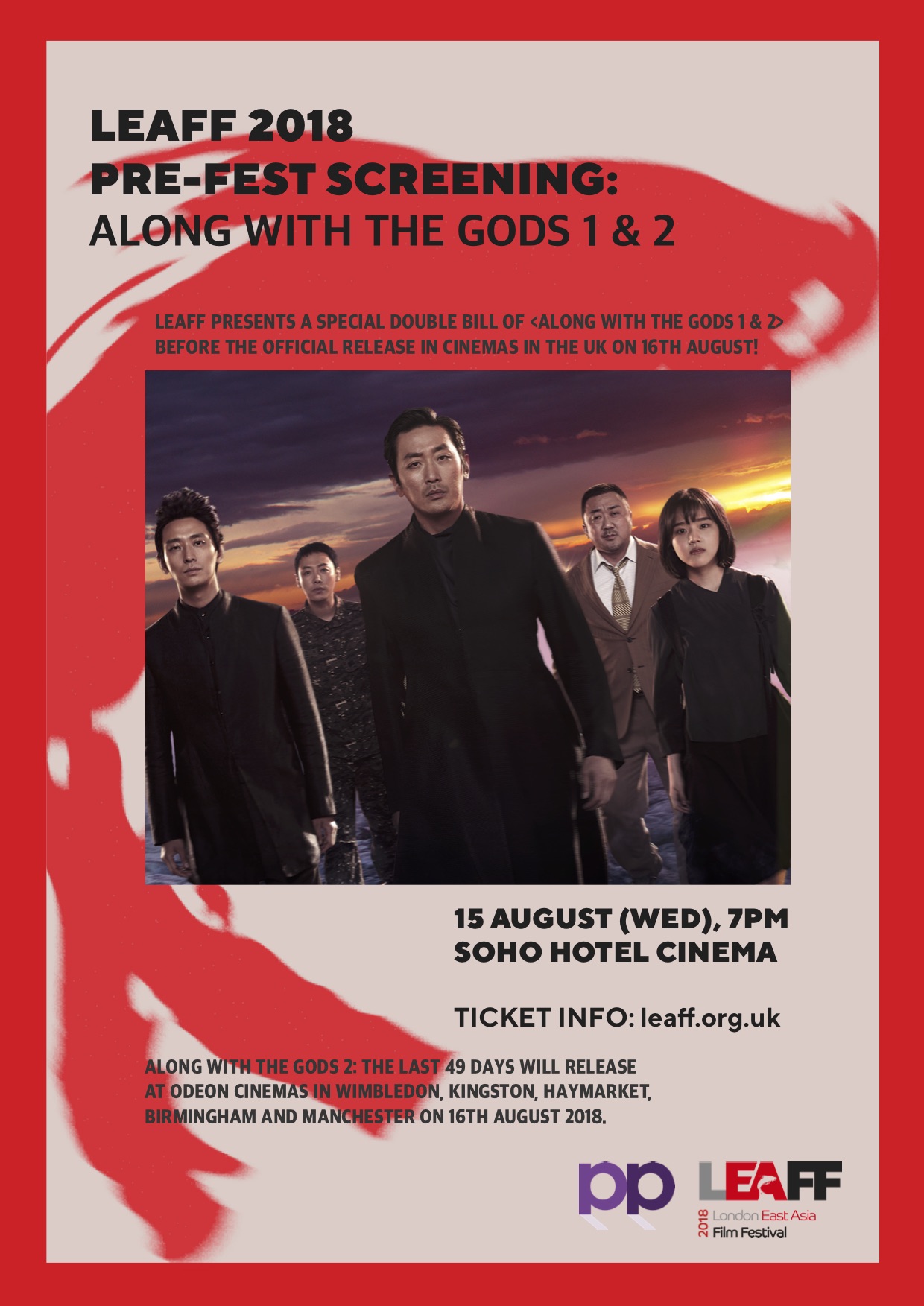 So where and when will this screening take place?
The exclusive pre-festival screening will be hosted at Soho Hotel Cinema on Wednesday the 15th of August. First, Along With The Gods: The Two Worlds will begin at 7PM and will last approx. 139 mins. From 9:20PM, LEAFF will screen Along With The Gods 2: The Last 49 Days, which will last approx. 141 mins. Therefore, Soho Hotel Cinema will be hosting the UK premiere screening of Along With The Gods 2!
Although, if you by chance miss this screening, Along With The Gods 2: The Last 49 Days will be out in the cinemas from Thursday the 16th of August. Viewings will be available at the Odeon cinemas in Kingston, Wimbledon, Haymarket, Birmingham and Manchester.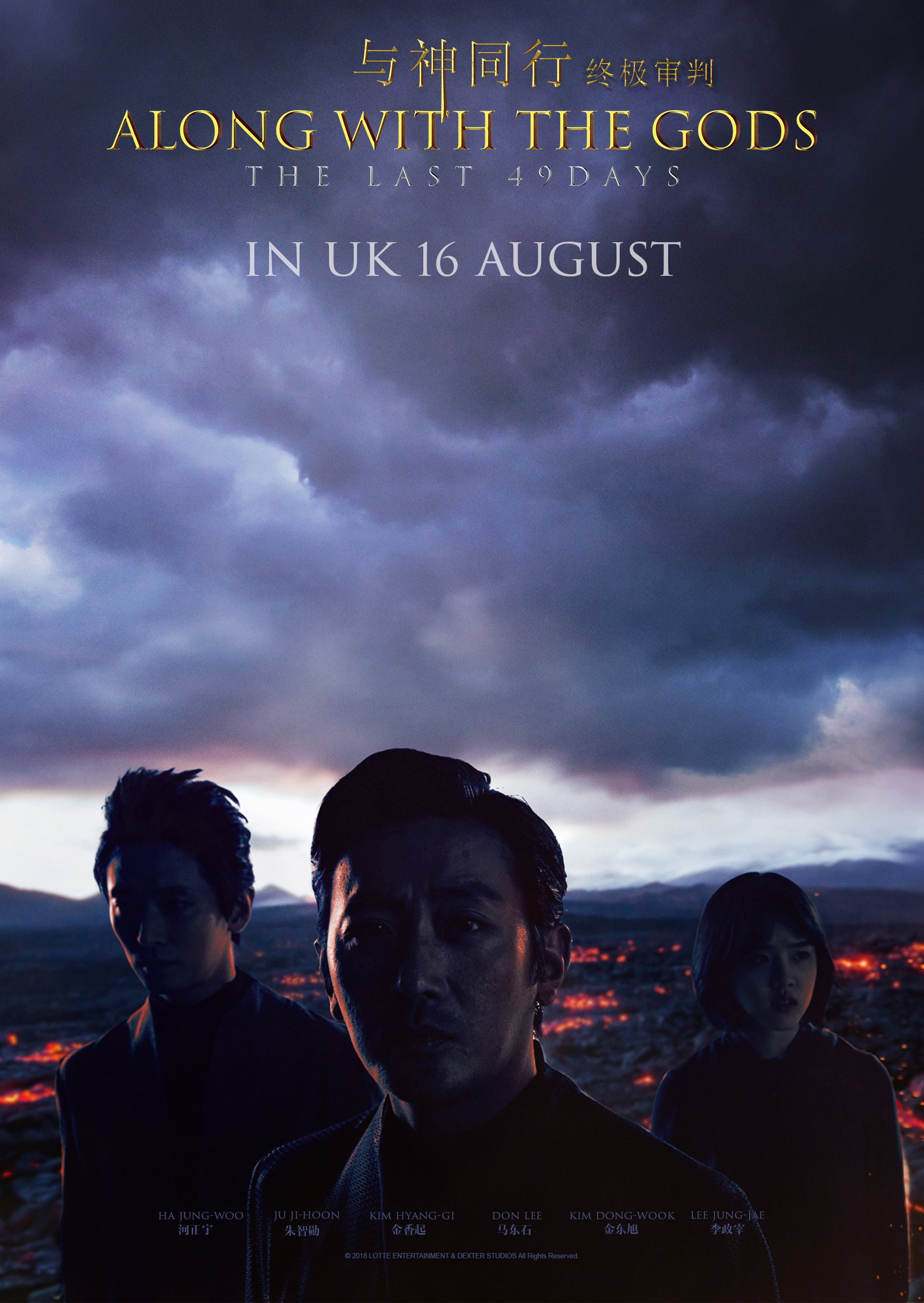 Where can I purchase my tickets?
Tickets are currently now on sale via Eventbrite here!
The price of tickets varies with individual tickets for each film costing £15 (adults) and £13 (students).
However, there is a discounted price available for double bill tickets! This means you can watch part 1 and 2 for a discounted price of £25 (for both adults/students).
*Students must bring their student cards as proof of identification.
*Film suitability is for 15+
*Tickets are limited and are available at a first come, first serve basis.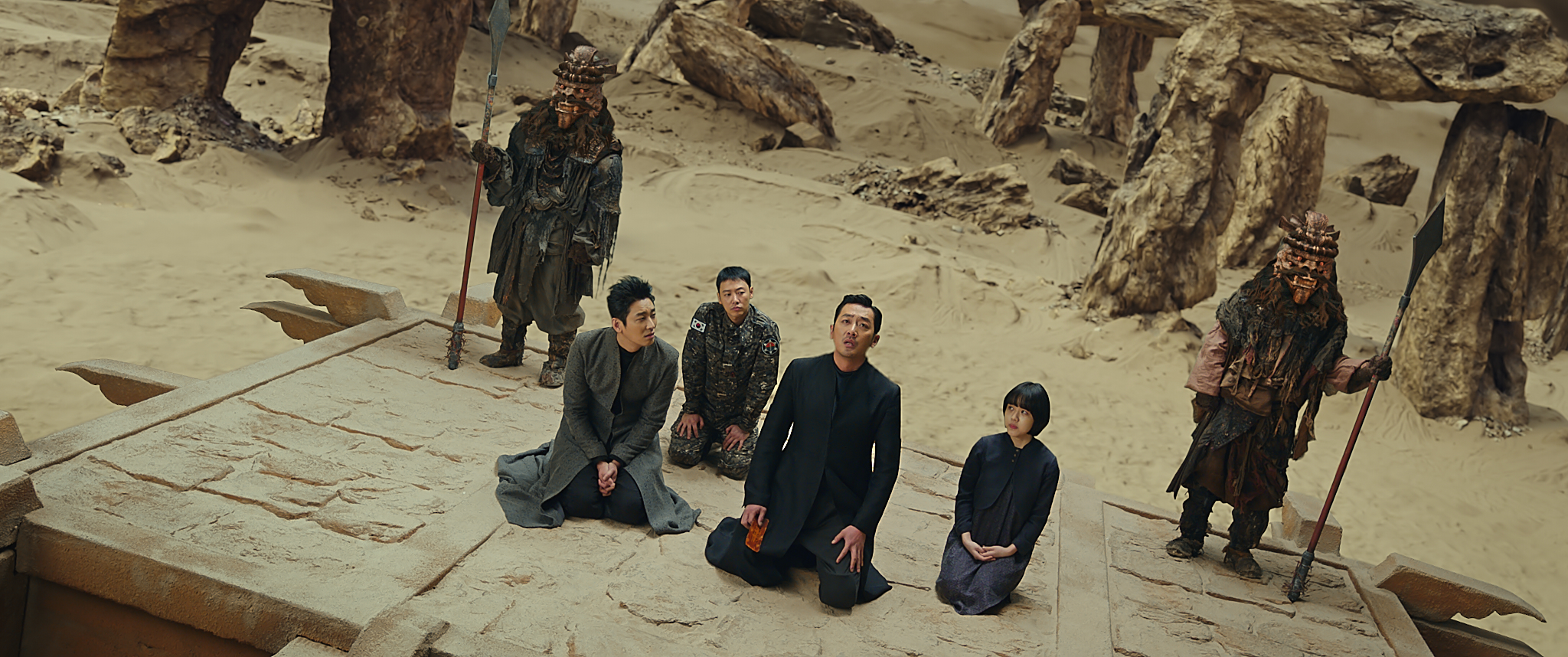 London East Asia Festival will be taking place later this year in October. They will be screening a range of films from across East Asia. To keep updated on their latest screenings, check out their Facebook page! Don't forget to check out their Facebook event page too!