Sandara Park – former member of 2NE1 – has recently tweeted about stopping off in Paris, France!
Since the disbandment of the hugely popular girl group in 2016, Dara has really embraced her acting once more. She starred in the film 'One Step' (2017) and the film adaptation of the manhwa and webtoon 'Cheese in the Trap' (2018) to name a few. She has also taken part in her fair share of programmes, such as 'Get It Beauty' and 'Relationship Appeal'
It seems that Dara is also going to be busy travelling around as well, as she shared this tweet mentioning the French capital city: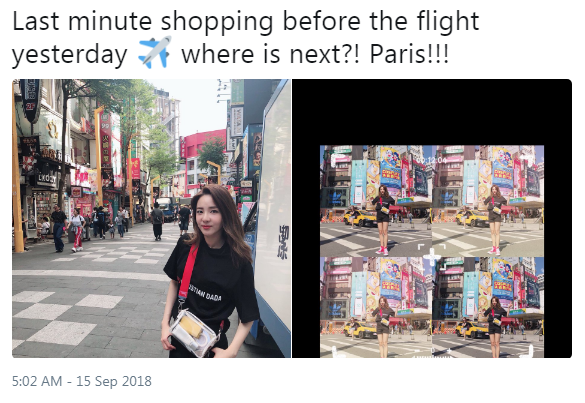 Hopefully she has a great time. If you are in Paris, keep your eyes peeled and ready for an idol sighting!
[Source: Dara's Twitter].