MASC, a four-piece group from J Planet Entertainment, is set to tour Europe this month.
The group will play six concerts and hold three workshops over a ten-day period at the end of June, in six countries.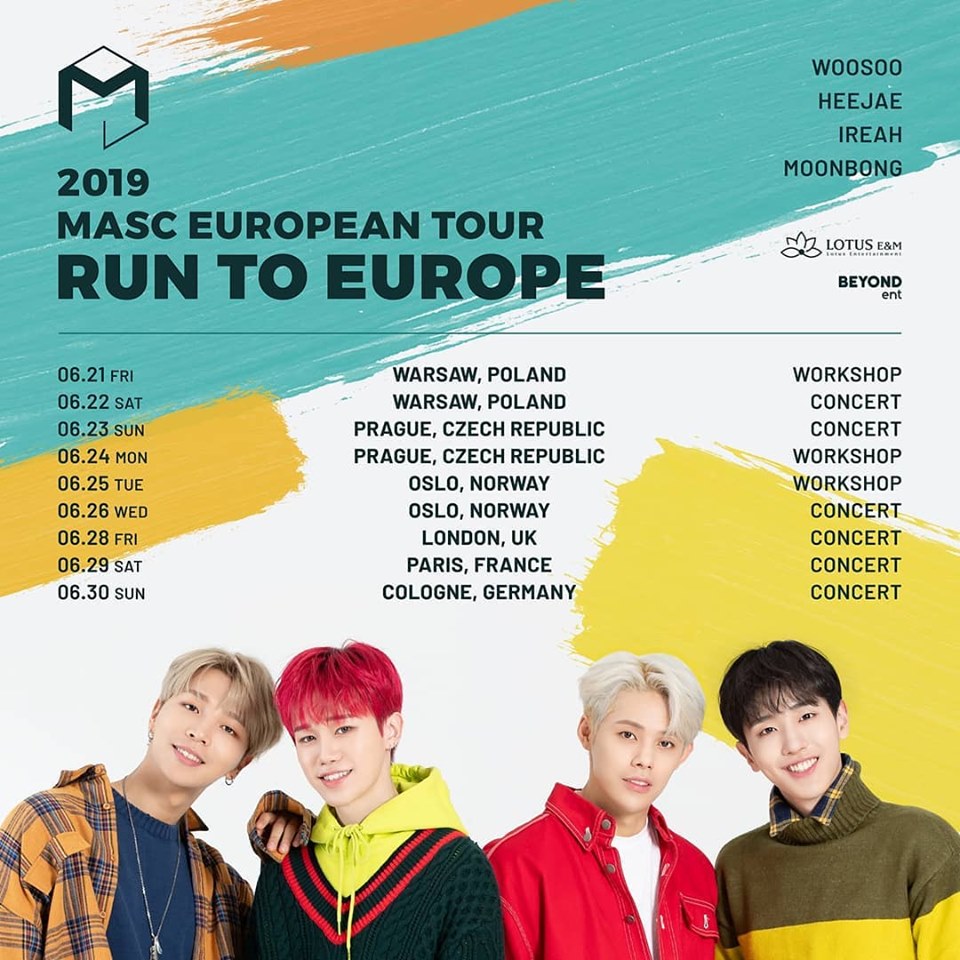 June 21st – Warsaw (workshop)
June 22nd – Warsaw @ VooDoo Club
June 23rd – Prague @ Klub Nová Chmelnice
June 24th – Prague (workshop)
June 25th – Oslo (workshop) @ Dance City
June 26th – Oslo @ Åpen Scene As
June 28th – London @ The Garage
June 29th – Paris @ TBA
June 30th – Cologne @ TBA
Tickets cost between £25 and £110 and can be purchased from the Beyond Ent website, although this website looks a little unusual for a concert ticketing website, we can assure you that previous events from Beyond have successfully happened in the UK, and where they have needed to be cancelled in Europe there have been no issues.
Check our Concert Calendar for all planned UK and European tour dates.
Follow MASC on Social Media
Twitter: @winsmasc | Instagram: @masc_official_insta | Facebook: winsMasc | Youtube: MASCofficial