KPOP CON London 2020 date has been announced! KPOP CON London is April 4 at Allum Hall & Manor House!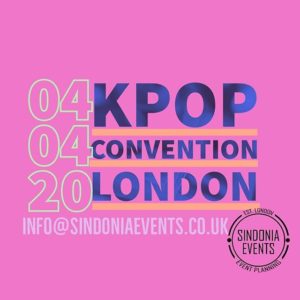 Convention tickets start at £4.90 and only £5 for all-day tickets with raffle prizes to win and kpop music videos to dance to!
You can also witness the amazing dance groups O.D.C (13:00 and 14:00) and Astray (15:00) perform some iconic kpop dances.
Don't forget to pass by the merchandise stalls from the likes of:
Mood Merch Store
LileuphoriaPins 52hertz Store
Sanjichwan
Shra Rai
LXY Clothing
Indigo Moon
CraftsByLN
BlackPhoenix Art
MySugarFreeArt
Ginshi Art and more!
Learn more about KPOP CON London and get yourself a ticket directly from the official website.