88rising has announced the first details for their online festival!
On 30th April, 88rising revealed the lineup for "Asia Rising Forever" on their media accounts.
The lineup includes CLC, Kang Daniel, HYUKOH and Lim Kim alongside many other talented artists
. Check out the full lineup below!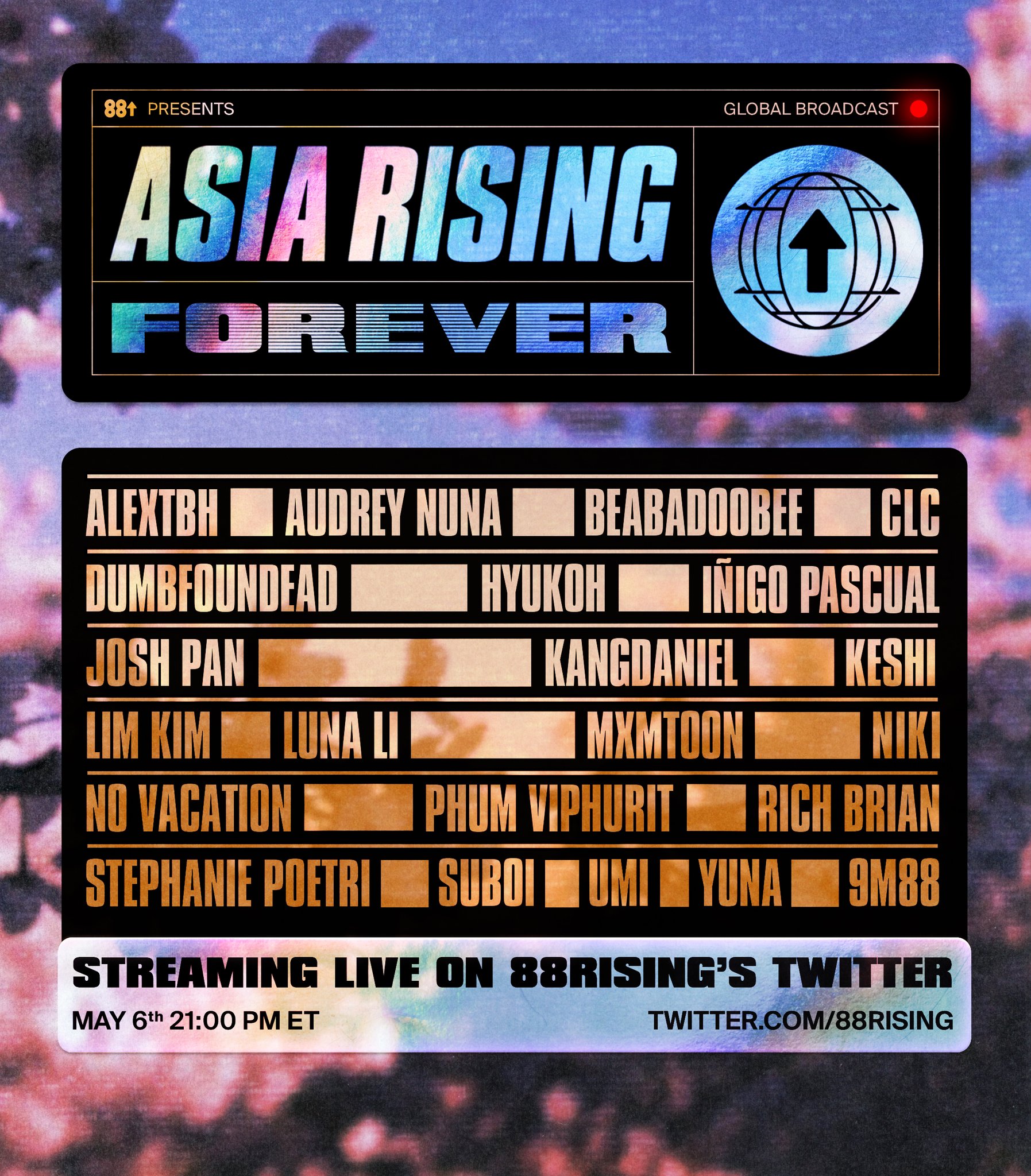 "Asia Rising Forever" is an online music festival that aims to celebrate Asian talent from around the world
. As well as a star-studded lineup, American rapper and actor Dumbfoundead will host the four-hour festival. Catch "

Asia Rising Forever"
 on 6th May 2020 at 21:00 ET (02:00 BST) on 88rising's Twitter.