With half a decade under their belts as CLC celebrate their 5th anniversary as a group this year, the Cube Entertainment girl group will be releasing their latest single 'Helicopter' today on September 2.
The press showcase took place at the Yes24 Hall at 4pm, the event leading to promote CLC's comeback song. The girls eluded a sense of confidence, being full of smiles, appearing at ease and looking full to to the brim with excitement to be back. Dressed in a monochromatic fashion, they were the embodiment of chic and looked every bit like seven strong women in their own right.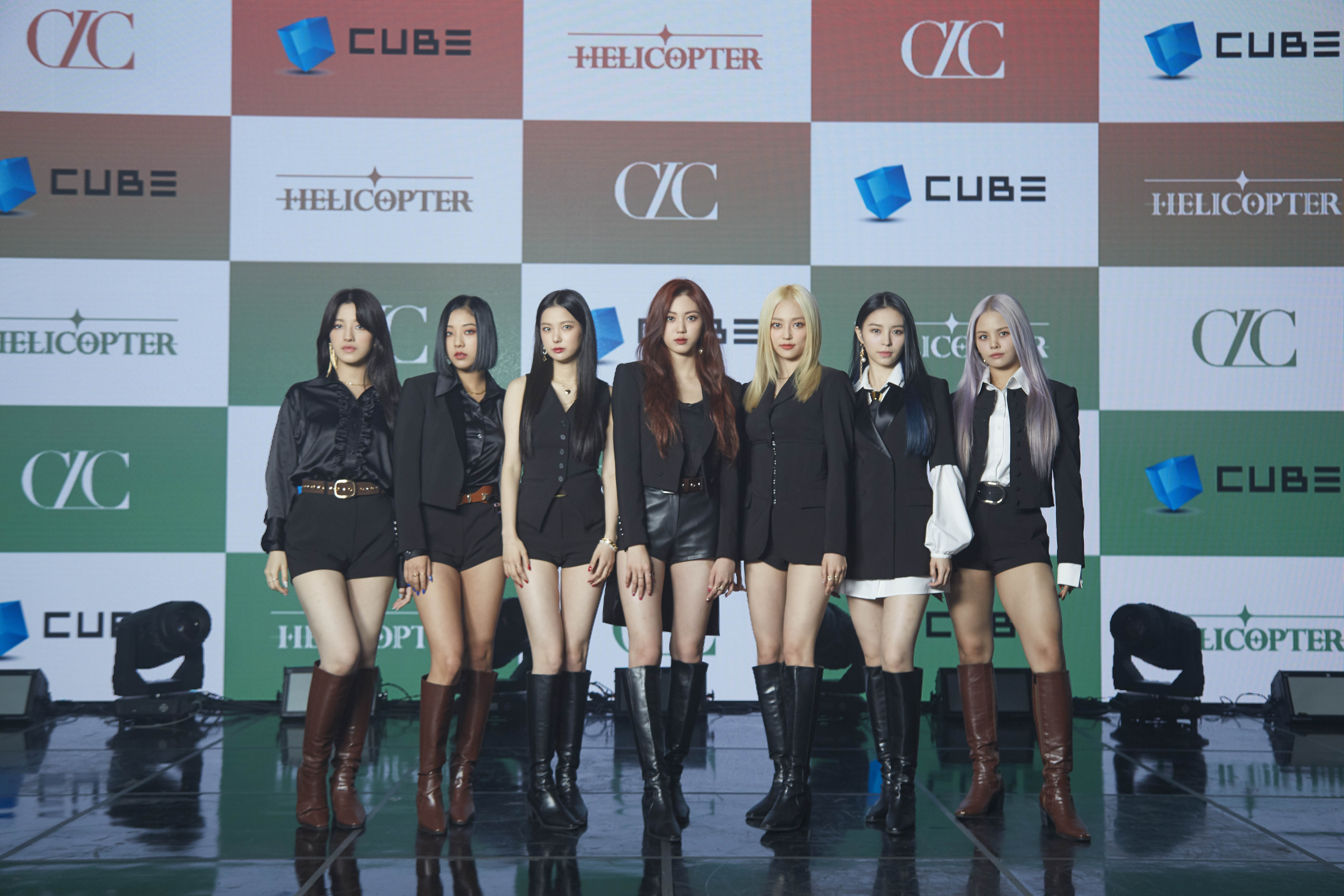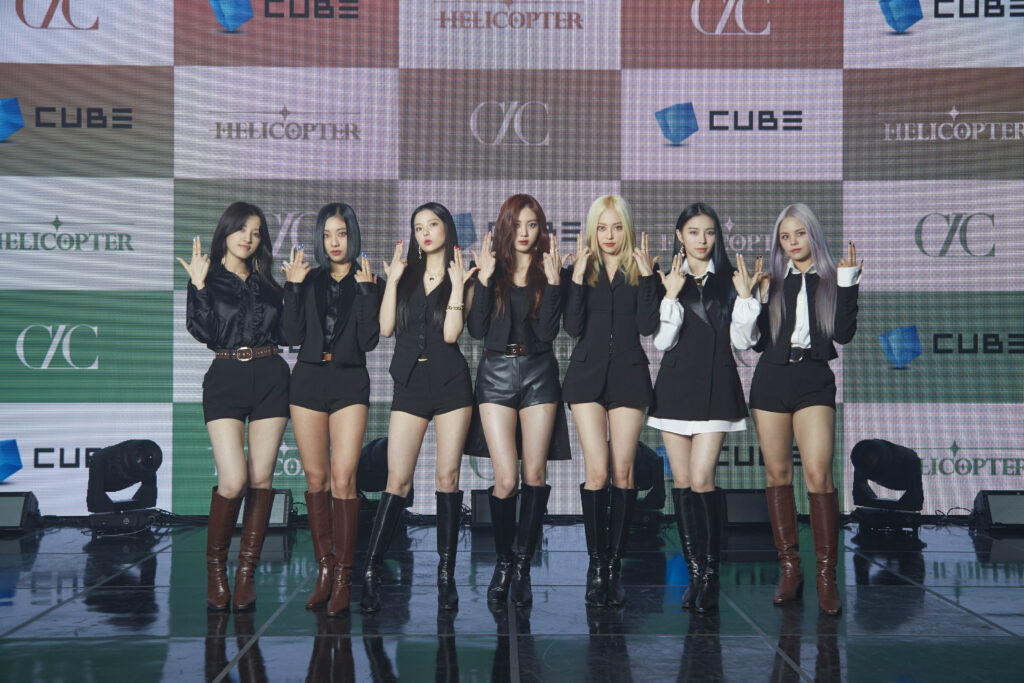 'Helicopter' unfolds for just a little over 4 minutes, which is notably a minute longer than their 2019 release 'Devil'. Western producers Melanie Joy Fontana and Michel "Lindgren" Schulz have been credited for 'Helicopter', the hit-making duo between themselves have written and produced for Korean artists such as BTS (Boy with Luv), TXT (Crown) and Everglow (Bon Bon Chocolat).
Within seconds of the introduction segment, CLC springs into action with the fast-paced electro-pop focused track. The song builds throughout, with references tilting towards the title track including 'I'm a pilot' which openly displayed that CLC are collectively in charge of their own destinies as a group. The overall message of the song spoke volumes on emotions of empowerment, preserving in the face of adversity and looking powerful while doing it. The live performance that followed the M/V reveal was a true feast for their fans, which gave them a taste of what to expect for group's music show appearances.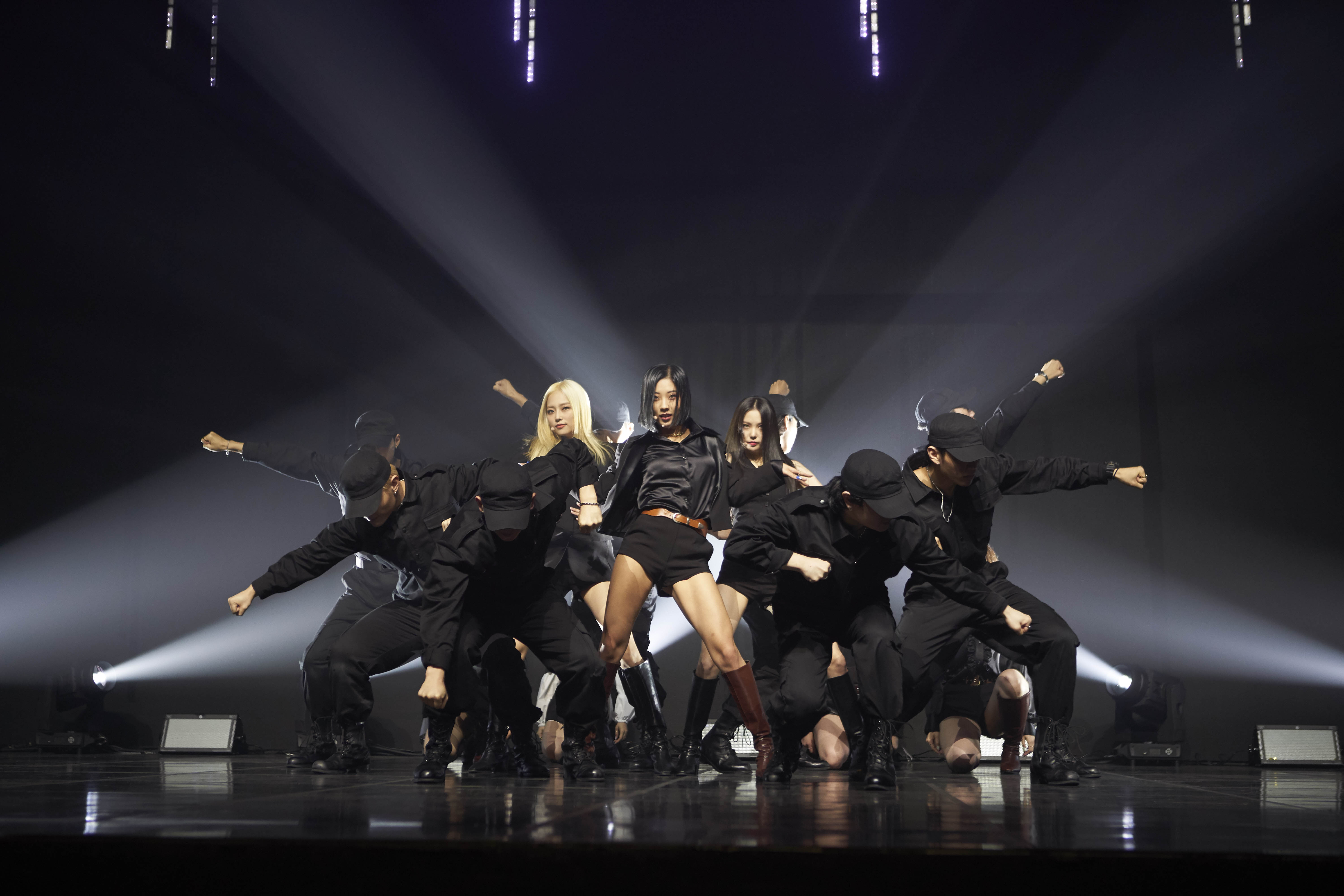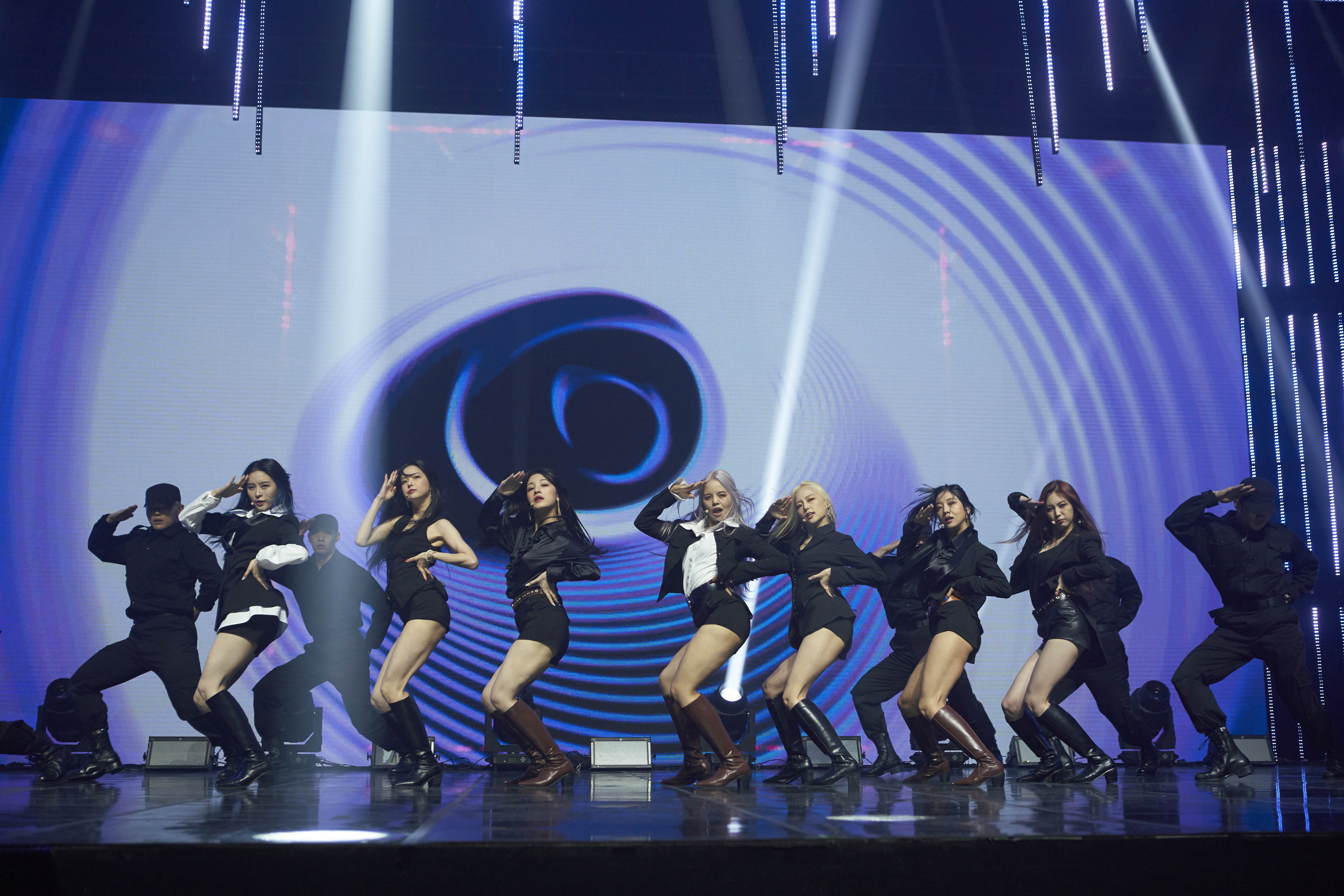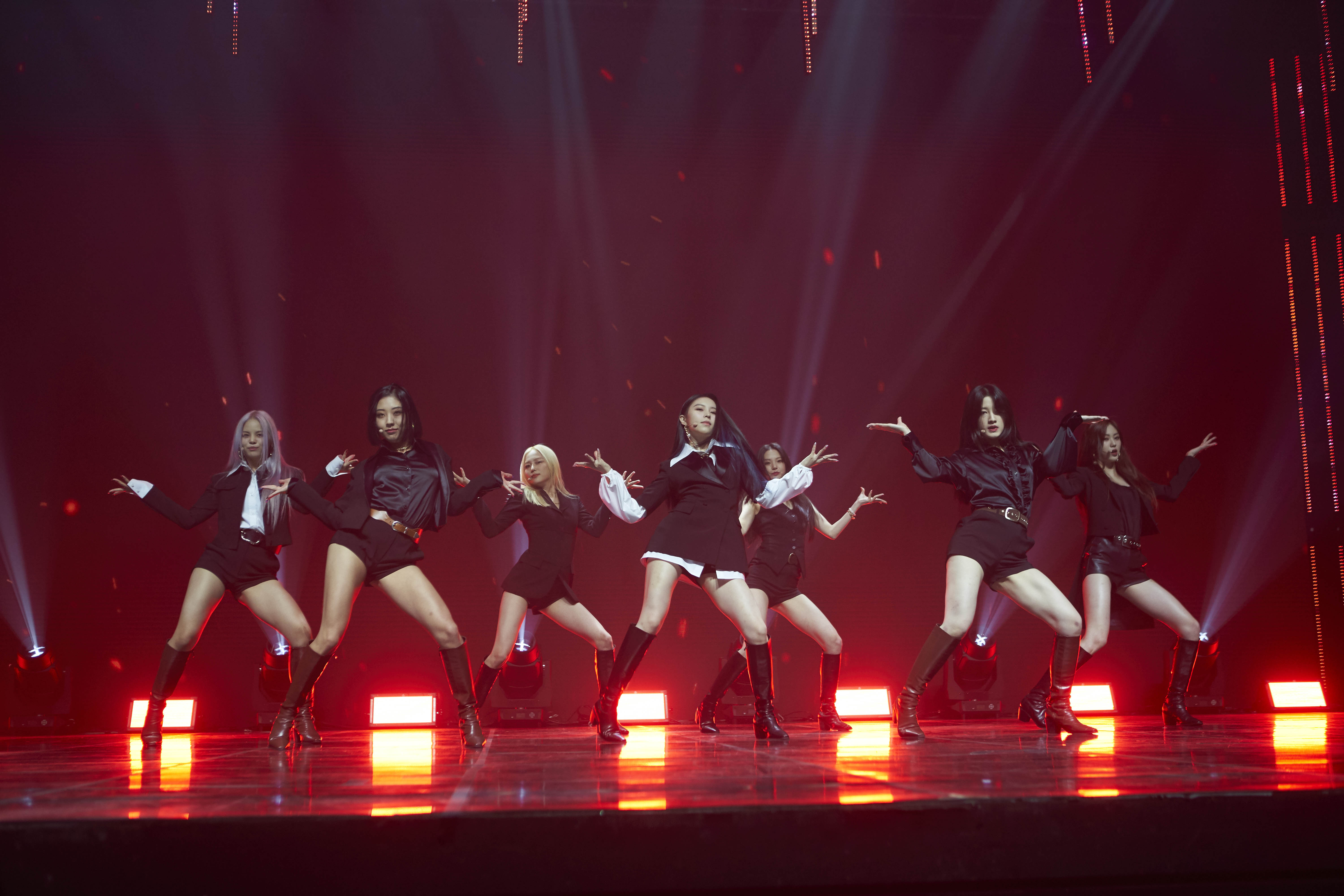 The music video looks like an envisionment of rising from the ground up, perhaps it could refer to their journey from rookies to the present day and seeing how high up they are in contrast to when they debuted. The concepts covered from CLC such as 'Black Dress' and 'No' show they are developing a brand of empowerment. 'Helicopter' boasts towards the end of the track into an anthem-esque manner which shows that there is a growth in confidence from these ladies. Within the contents of the single album, there is a bonus English version included too.
We had sent in questions to the group regarding the press showcase so make sure to stay tuned for an update once we hear back from CLC!
If you are interested in purchasing CLC's latest release, you can buy it on iTunes here, on Google play here and you can also stream it on Spotify here. The official M/V and live performance for 'Helicopter' is available below for you to watch too.