On Wednesday, BTS brought to the stage songs from their latest album: BE and a surprise cover of Coldplay's 'Fix You' in their debut performance for MTV Unplugged. 
MTV Unplugged features musical artists who perform acoustic or 'unplugged' versions of some of their biggest songs. The show offers fans a new way to experience and listen to their favourite tunes. Many famous artists have graced the Unplugged stage, some being Paul McCartney, Mariah Carey and even Nirvana. A few artists have even gone on to release their live stages as albums. BTS are the first Korean act to feature on MTV Unplugged. So we were excited to see what they have to offer. 
The episode opened up with BTS performing the disco-funk track, 'Telepathy'. Written and composed by SUGA who briefly discussed how he took inspiration from listening to older demos. Telepathy is an upbeat tune which talks about escaping the monotony of life. This was juxtaposed as they performed in a colourful lounge, enjoying arcade games and playing around with one another.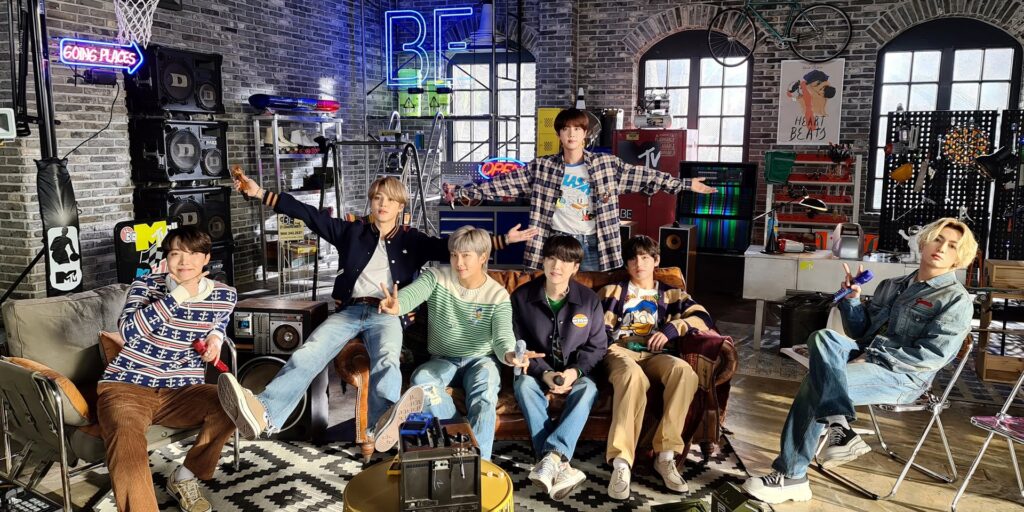 The mood then shifts as 'Blue & Grey' begins to play. Written by V, 'Blue & Grey' is an expression of one of V's lowest moments. This song was paired with a set filled with tall, wild flowers, swaying grass and mood lighting – imitating the the gloomy feeling just before a rainstorm.
We are then brought to BTS 'surprise cover of Coldplay's 'Fix You'. RM shocked ARMY with his melodious voice. His deep and breathy vocals truly stole the show. The set was simple, with the members sitting on stools, in dark suits.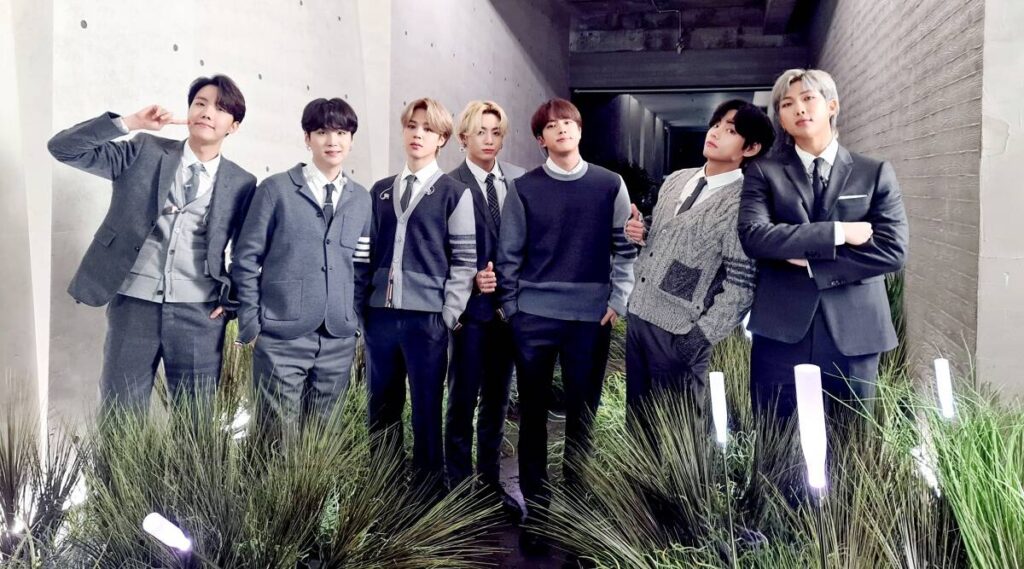 The episode then ends with the title track of BE: 'Life Goes On' and 'Dynamite'. Perhaps my two most favourite tracks from BE. 'Life goes on' is a message from BTS that aims to heal the world. 'Whatever may happen, Life Goes On'. In contrast, Dynamite is an upbeat, energetic and fun tune that aimed to spread positive energy, during these tough times. 
With music venues having to shut down for the foreseeable future, many fans miss the experiene of live music. Until we are able to meet in the flesh, BTS have gifted ARMY with a gorgeously crafted and intimate performance through MTV Unplugged. Check it out here.