December 21st, and it's officially the first day of winter, and as the weather continues to change and we get closer to the Christmas holidays. In today's post, we will discuss what winter is like in Korea, from the major holidays to the weather and the best things to do during the cold months. We'll give you an overview of how to best celebrate the winter months as if you were in Korea.
This year has been cold, with snow across the Country and temperatures of up to -10 degrees in Scotland and up to -6 in some parts of England. This pales in comparison to the weather experienced in Korea, where with Siberian winds from Russia, Koreans are used to experiencing heavy snow, with last year in January even seeing a record temperature of -18.6 degrees, the coldest in 35 years.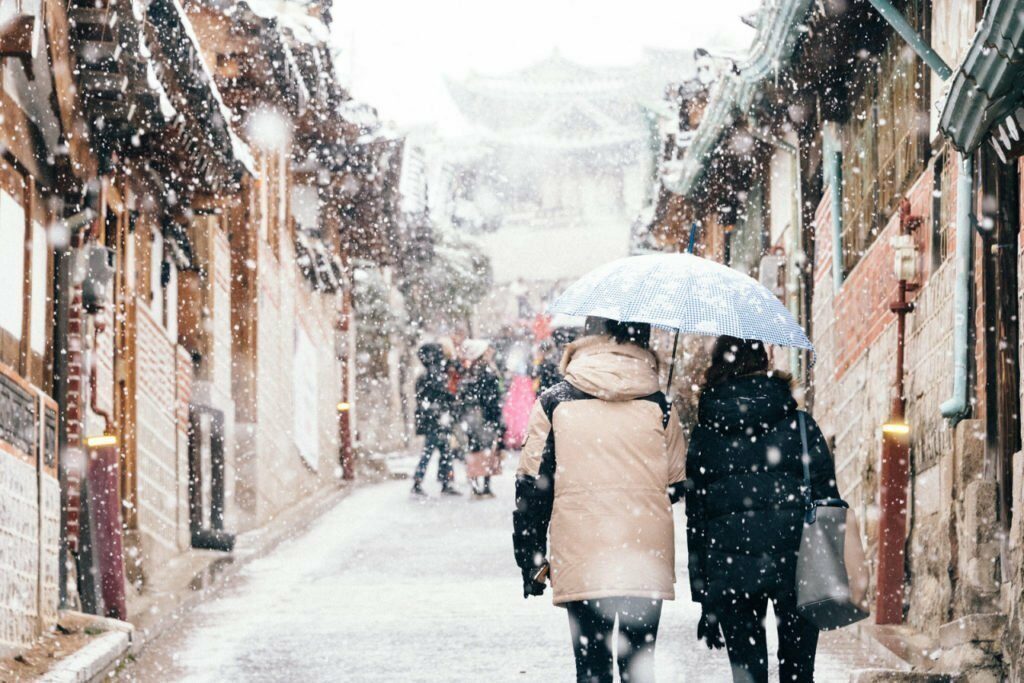 Running through to March, winter features various National holidays and important events, the first being Christmas. And whilst one of the most successful industries in Korea is skiing. With many people hitting the slopes due to the late-night opening times making for perfect picturesque scenery, the industry also sees continued success due to hosting the Winter Olympics with high-quality facilities opening to the public.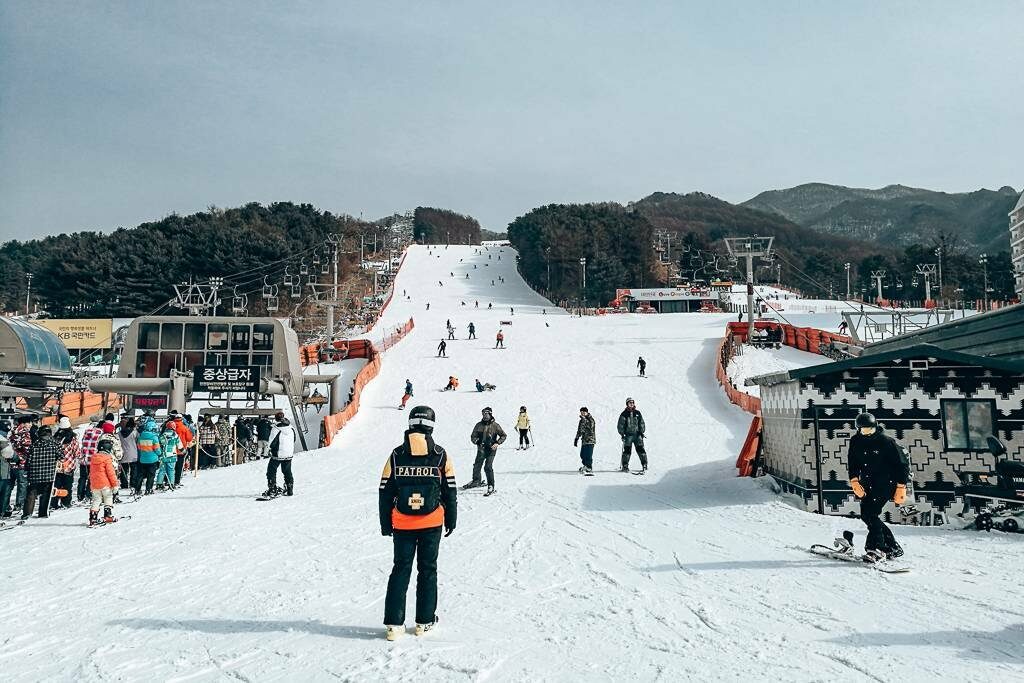 While celebrated differently in Korea, Christmas remains an important holiday with many cities and towns joining in the festive celebrations, from the Busan Christmas tree festival to main Seoul attractions such as Everland and Lotte world holding special Christmas-themed events. It is easy to travel and join in the Christmas activities.
However, the holiday has some key differences from how Christmas is celebrated and seen in the UK. One main difference is the perception of Santa Claus (Santa Kallsu or Santa Haraboji in Korean), who is often pictured wearing a traditional blue robe and a gat (Traditional Korean hat). Often visited much like within the UK by going to amusement parks or major Korean shopping malls. 
Christmas eve celebrations include gifts, with typically one gift exchanged per person. The most popular being money or entertainment such as concert or theatre tickets. Whilst Christmas food often consists of bulgogi, sweet potato noodles and Kimchi. The main staple is a dessert, typically a Christmas cake (typically covered in fruit and cream) served with a wide variety of Korean sweets.
Korea has a great range of Christmas-themed content from K-pop Christmas classics to great K-dramas and k-films. There is plenty of stuff to watch over the festive holiday.
Using the Lunar calendar, the Korean new year or Seollal is celebrated over 3 days and is often referred to as the most important date on the Korean calendar. However, this doesn't mean that Koreans don't celebrate New years. According to the Gregorian calendar in a special celebration much like in the Joseon dynasty. Every new year's eve on December 31st, people gather around the centre of Seoul where bells can be rung 33 times at midnight alongside a firework display. Other celebrations held at COEX and Lotte sky Tower include fireworks, with a common new year's celebration being the first sunset, where people of Korea wake up early and head to the coastline or hike to get the best view of the year's first sunset.
Seollal on the other hand is celebrated differently, whilst many shops and restaurants will stay open on December 31st and January 1st many shops and restaurants will close for all 3 days.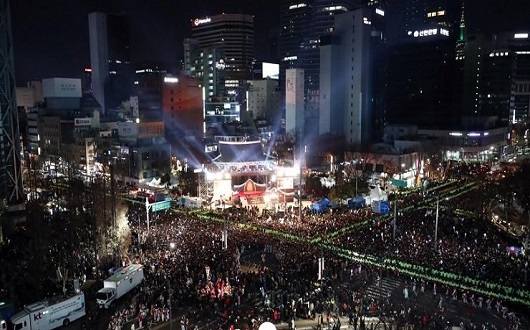 This year falling from January 21 to 23 the holiday is celebrated by travelling to see families. The holiday is often celebrated with traditions such as Sebae, the act of kneeling to show respect to elders. Sebae is done wearing Hanbok and is rewarded by adults who often give money.
Food often eaten includes, Tteokguk (Rice cake soup, often containing meat and vegetables such as seaweed), Jeon (Korean pancake, most famous being kimchi and seafood), Galbijjim (Braised short ribs), Japchae (glass noodles) and Mandu (dumpling) as mains. Hangwa (traditional Korean confectionery) as a dessert. Usually accompanied by Sikhye (Sweet rice drink) and alcohol.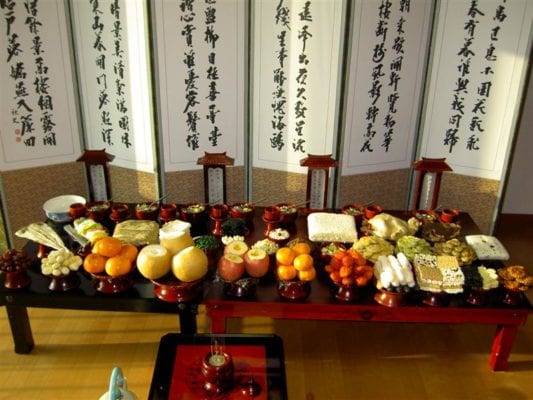 Games played during Seollal include Yutnori, a classic Korean game often played on variety shows such as running man, featuring two teams and 4 half curved sticks also known as Yut. The game works by throwing the sticks in front of you with points given to the team based on the number of sticks that land flat down and resulting in moving around the board with the aim of the game being to travel around the board first. Other games include Go-Stop a game played with traditional Hwatu cards, and Nolttwigi a traditional Korean seesaw game where the aim is to propel the other person in the air in a continuous rhythm.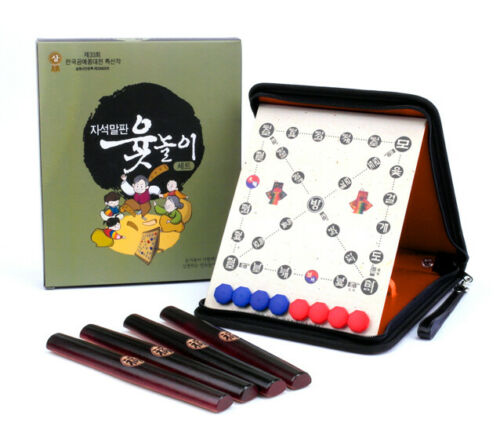 Solo games for the holiday include Yeonnalligi, a New year custom where you fly a kite made of bamboo pieces, with the kite said to ward off bad luck in the new year. And Jegichagi, similar to kick sack the game involves kicking a shuttlecock-like object made of paper around a coin without it hitting the floor. 
Following the new year celebrations, the next holiday is Daeboreum. The celebration of the first full moon of the lunar calendar, the festival began when farmers burned dry grass on the edges of the rice field to get rid of insects and mice for the new year.
Today the celebration sees thousands travel to points across the Nation to see multiple bonfire sites, the day often includes the eating of nuts with a great variety of nuts served with the cracking of the nuts (Bureomkkaegi). Which is done for good fortune and to ward off rashes and skin diseases. Other food often served includes Ogokbap, Jinchae, a seven-vegetable dish consisting of Squash, Mushroom, Beans, Turnip, Radish leaf, Cucumber ends, and Eggplant skin.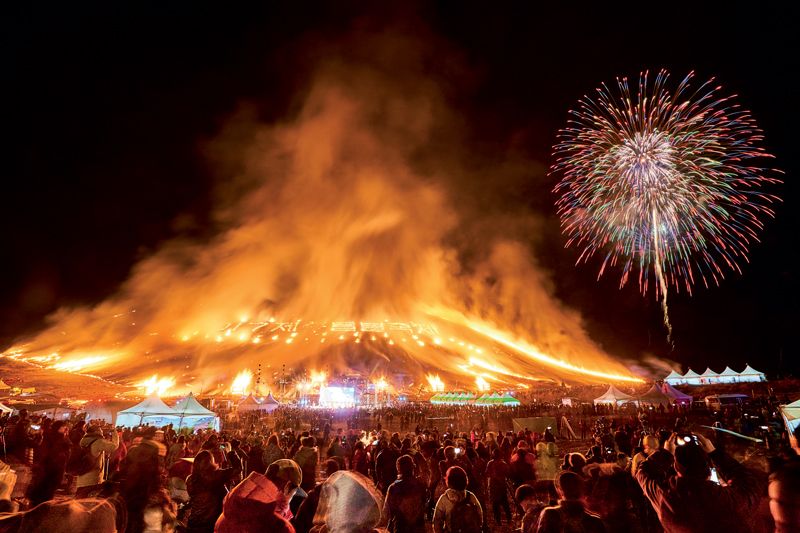 Overall, We hope this piece has educated you all on winter in Korea, the important events that happen over the cold months and how to best celebrate Korean holidays both in Korea and from home.