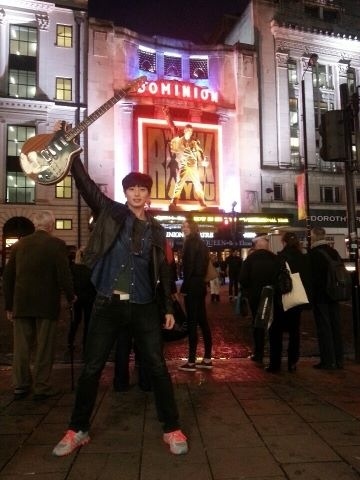 Earlier today, 2AM member Jung Jinwoon uploaded a photo of himself to Twitter outside the Dominion Theatre by Tottenham Court Road.
As of yet, it's unclear as to why Jinwoon is in London or when he arrived. It's likely to be a holiday, but may be related to JYP's visit to London last year in December.
If you do go looking for Jinwoon, please be respectful. It would be great if Jinwoon (and 2AM/ JYP Ent respectively) had a great impression of fans in the UK.