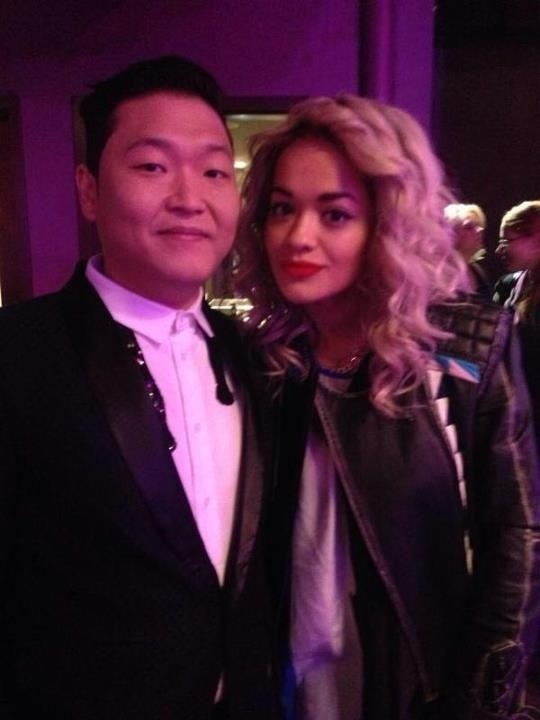 Earlier today (Jan 11th), PSY uploaded a photo of himself with British singer Rita Ora, known for her hits such as 'How We Do' and 'RIP'. Rita Ora is one of the many celebrities snapped with PSY since his rise to fame through his viral hit 'Gangnam Style'. Which is now both the most liked and viewed video in YouTube history. Other celebrities include the likes of Taylor Swift, MC Hammer and Jackie Chan.
PSY, real name Park Jae Sang, recently performed at New York's New Year's countdown alongside MC Hammer for a Gangnam Style vs Too Legit To Quit mash up. Yoo Jae Suk and Noh Hong Chul also featured in the performance.
The soaring success of Gangnam Style has left many with doubts about PSY's next release, with PSY himself describing it as a 'phenomenon'. Nevertheless, fans will be able to enjoy his next hit sometime this year. The track has been said to be half in English and half in Korean, with a sports themed dance.
Let's see what 2013 brings for PSY and the global exposure of Korean music as a genre.