UK girl group Little Mix who found fame as winners of the 2011 UK X Factor, today released a Korean language version of their hit song Wings.
Translated to and titled as 날개 in Korea, the verses are sung in Korean while the chorus remains in English.
You can listen to the first minute of the song here.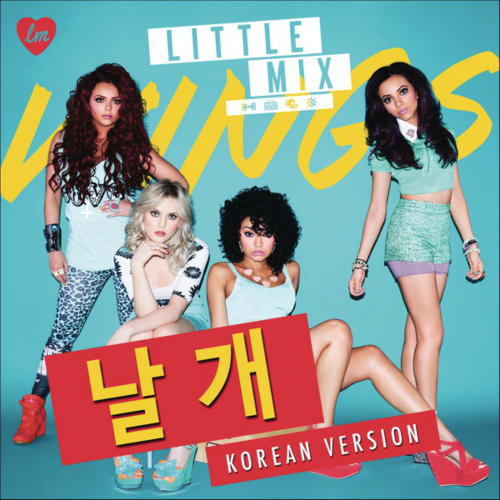 The single has been released as a result of the global boom of Korean pop culture, its local music distributor said.
"Little Mix members, who have much interest in Korean culture, were greatly impressed by a cover video of their song from SBS TV's 'K-pop Star,' " Sony Music Entertainment Korea Inc. said, referring to a local television audition program.
"So we suggested them to sing the song in Korean and release it worldwide, and that's how the Korean version of the 'Wings' was born," the company said.
The digital single can be purchased here on the online Korean music store Melon (basically like a Korean iTunes).
==
[UPDATE]
Here's a video of the full audio track of 날개
Here's the video of the 4 Korean girls that covered the song on K-pop Star
[youtube id="crA0zAdIcMY"] ==
[FUTHER UPDATE]
A lyric video of the Korean version of 'Wings' has now been released on Little Mix's official YouTube Channel!
Take a look at it here:

What do you guys think?
Sources: littlemixdaily.com ; melon.com
Credits to the relevant YouTube uploaders!