Everyone at UnitedKpop is proud to present the UKP Magazine – Summer Edition. Packed full of exclusive content that you won't have seen on the website before, the magazine is bursting with articles, interviews and even contributions from you!
The Summer magazine features: a spotlight on first generations legends Shinhwa; an interview with London based dance crew LoKo; recommendations for cosmetics retailers; a fashion article based around fan favourites EXO; and much much more.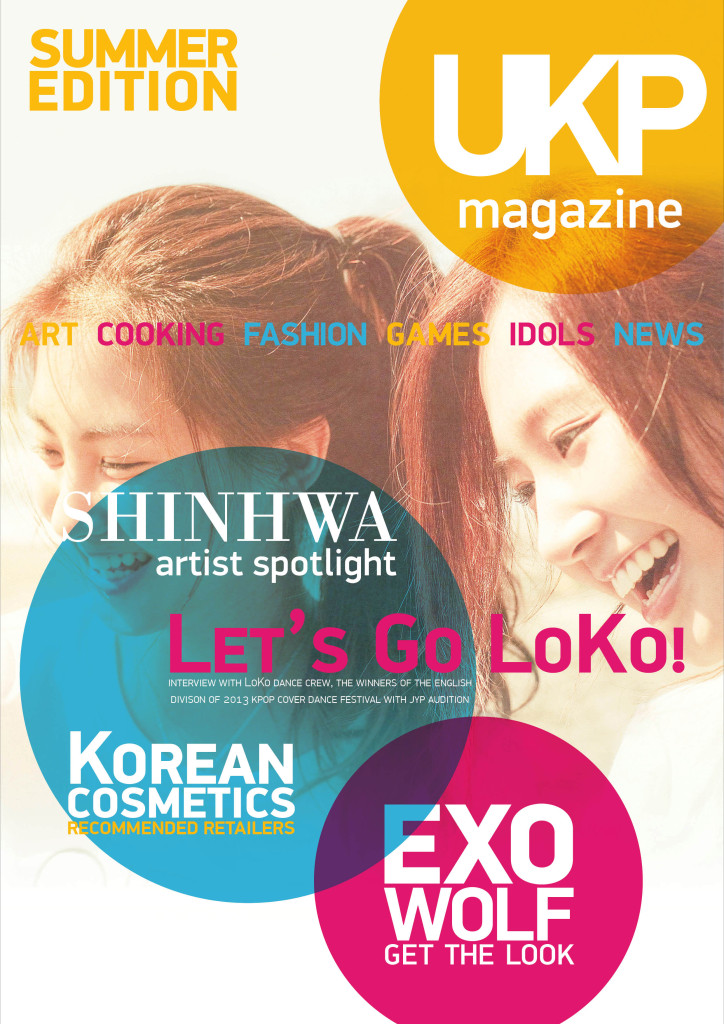 Click me & I'll take you to the Magazine
If you feel the magazine needs a little music to accompany it why not check out our YouTube channel, where there is both a Summer Magazine playlist and a Shinhwa playlist.
When you've had a read of the mag we'd love for you to come back and tell us what you thought in the comments section below here.
Let us know what your favourite articles were, what you'd like more of, and what, or who, you'd maybe like to see in our magazine next time!