With the release of 'Delicious' by duo unit Toheart, featuring SHINee's Key and INFINITE's Woohyun, we look at 13 idols friendships in the Korean entertainment industry.
1) SHINee's Key and INFINITE's Woohyun
Key and Woohyun have shown off their friendship on many occasions, whether it be supporting eachother at concerts, awards shows, constantly posting instagram selca's together or being spotted out having drinks. If that wasn't enough, they even released an album together which they are currently promoting as duo Toheart.
Fun fact: they only follow eachother on instagram and no one else!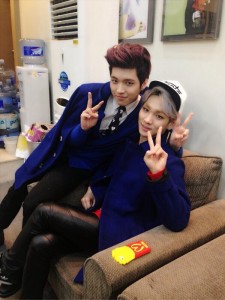 2) SNSD's Jessica and Park Min Young
Actress Park Min Young and Jessica have been friends for a long time. According to Park Min Young, they've been friends since before SNSD debuted, and since then have become very close. Park Min Young has also attended SNSD's concerts to show support, and recently Jessica congratulated Park Min Young on her 28th birthday through her weibo where she posted pictures of them celebrating together.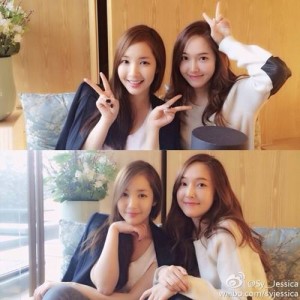 3) Jay Park and Ailee
Ailee has been seen supporting Jay Park at a few of his concerts. Also, they both appeared on immortal song together where they showed their friendship. They are also occasionally seen talking on twitter!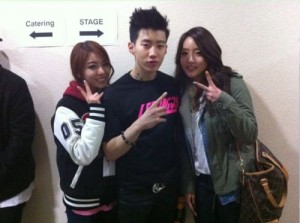 4) f(x)'s Amber and Miss A's Min and Jia
These 3 are often seen messing about on twitter together! They are also seen hanging out together, posting various pictures from backstage, showing support for one another.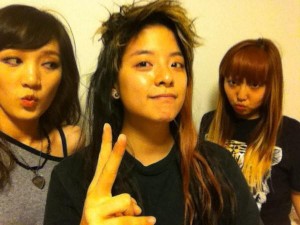 5) Ailee and SISTAR's Hyorin
Having appeared in Dream High 2 together, Ailee and Hyorin have been friends for a while. They have also collaborated for music and awards shows, performing 'Telephone' by Lady Gaga, and most recently 'Let it go'.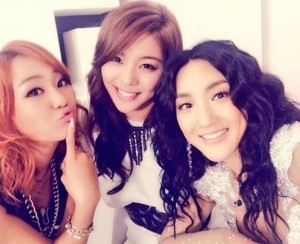 6) IU and Miss A's Suzy
Also having appeared on Dream High together, IU and Suzy also have a close friendship. IU revealed that although they don't get to see eachother alot due to their busy schedules, they often talk alot, probably via texting!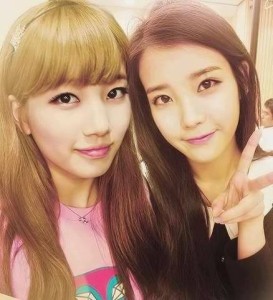 7) Super Junior's Heechul and INFINITE's Sunggyu
Heechul has shown has friendship with Sunggyu on many occasions. Once he posted on his instagram saying he was a male fan of Sunggyu, and he had INFINITE's song 'Be Mine' playing in the background. On another occasion, he posted a picture of a Sunggyu photocard. They have also been seen having meals together, and interacting with eachother at music and awards shows.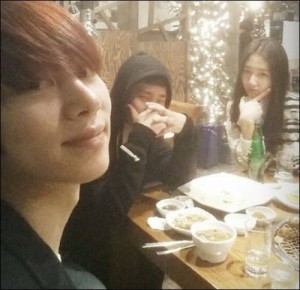 8) SISTAR's Bora and SNSD's Tiffany
Bora and Tiffany have shown their closeness on many occasions. They recently appeared on 'Fashion King Korea' together which they showed their enthusiasm for since it was their first time on a program together. They also did a 'Harper's Bazaar' photoshoot together, where they look comfortable and relaxed together, showing their closeness.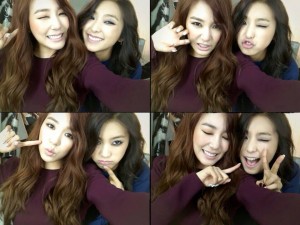 9) Kahi and Son Dam Bi
Former After School leader Kahi and Son Dam Bi have been friends since their trainee days at Pledis Entertainment, and have kept that friendship throughout the years, growing closer and closer. Son Dam Bi sent a shoutout to Kahi in an interview with MK Fashion news for supporting and loving her. They have often seen supporting eachother backstage and at music and awards shows.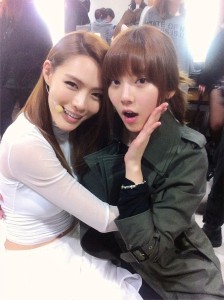 10) Ailee and f(x)'s Amber
Amber and Ailee have shown their friendship many times via twitter and at music and awards shows.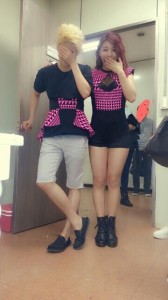 11) 4minute's Hyuna and G.Na
Both being under the same company means Hyuna and G.Na are able to show their close friendship. They have been friends since trainee days under Cube Entertainment and they are often seen supporting eachother during promotions.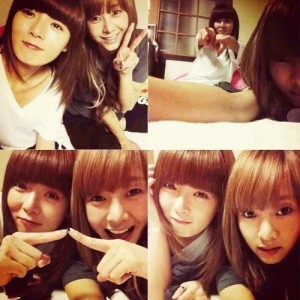 12) BIG BANG's G-Dragon and Taeyang
Although under the same band, G-Dragon and Taeyang have been friends for much longer. They have been trainees together since they were little kids and since then have, ofcourse, only gotten closer, showing support for one another through thick and thin!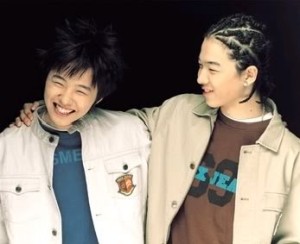 13) SHINee's Key and Nicole
Ex KARA member Nicole and Key have continuously shown off their close friendship through pictures, backstage support and birthday celebrations!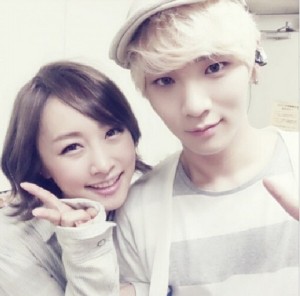 Can you think of anymore idol friendships? List them below!