Welcome back to Get The Look! Seeing as the weather has been pretty nice lately, I figured that it was a great time to look into many idols' favourite accessory – sunglasses! From MV styling to public events and airport fashion, many kpop stars wear really cool, designer sunglasses, and I think it's one of the unique, defining traits of kpop fashion. Let's have a look at how to affordably recreate this part of kpop style.
Let's get to it!
Look 1 – G Dragon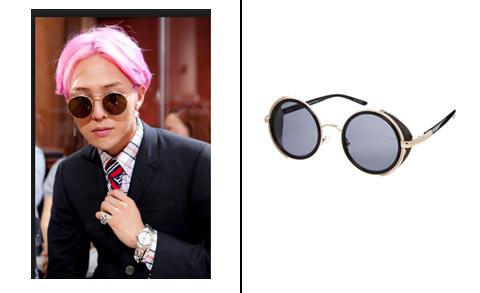 You can easily copy GD's Thom Browne round glasses look with these Quay Freya Sunglasses from ASOS, coming in at £27.00! A fraction of the cost that GD's designer glasses would set you back at $750! Bargain.
Look 2 – Zelo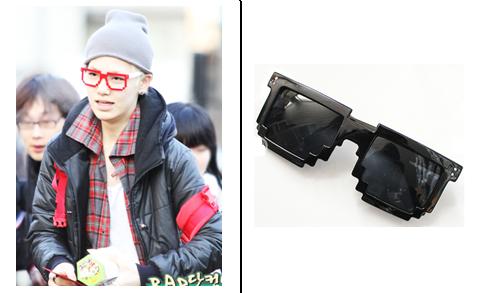 These sunglasses are worn by many idols in a variety of colours, and you can pick up this pair of Black Geometric Sunglasses from Sheinside.com for £7.97!
Look 3 – Minzy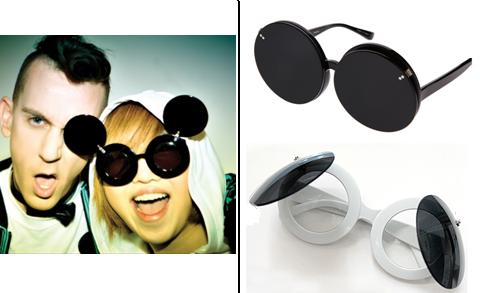 These Jeremy Scott sunglasses are popular with a lot of YG artists, and for a tasty £289.00 from ASOS.com you can own your own genuine pair of the Linda Farrow Round Mickey Glasses. Not willing to pay that much? Then the pair of glasses on the bottom right are a much more reasonable £7.97 from Sheinside.com. Can't be bad!
Look 4 – CL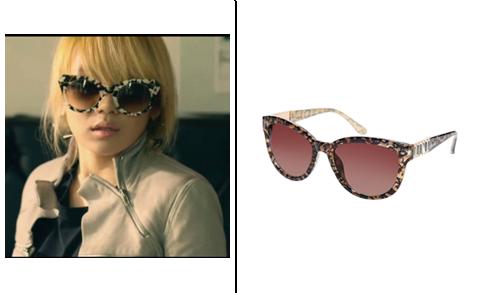 I always loved this look of CL's in 2NE1's Go Away MV, and I found a pretty similar pair on ASOS.com for £15.00 (Iggy Bling Sunglasses). Sweet!
Look 5 – Zico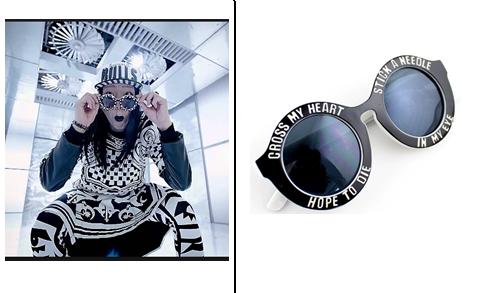 These glasses remind me of a pair of sunglasses Zico wears in Block B's MV for Very Good. They're not quite the same, but they have a similar vibe. (Black Letters Print Round Sunglasses – Sheinside.com £8.16)
Look 7 –  4Minute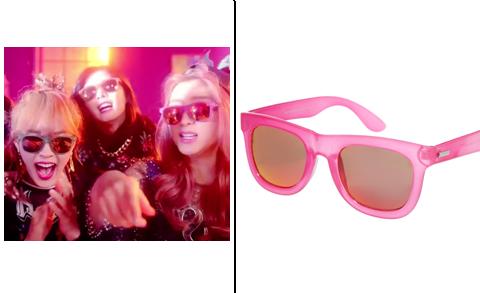 These ones are 4Minute inspired, especially when you think of their latest MV and each of the girls wears a pair of bright wayfarers at some point. You can get your own pair from ASOS.com for £26.00. (Minkpink Say Anything Mirrored Sunglasses)
Well, I could keep going, but perhaps I should leave it there for today! Do any of you guys own sunglasses like these? Are you planning on accessorising your summer with kpop-inspired items? Let us know! See you next time!