CEO of AOMG, Jay Park, has released his latest single Metronome. The single features joint AOMG CEO Simon Dominic and label artist GRAY. 
The track uses the theme of the metronome in all of its elements: Lyrics; design; music; narrative.
The base beats of the track are a back and forth like the ticking of a metronome, and the lyrics speak of a couple whom are always opposite and thus need a metronome to put them in sync.
The music video was directed by Jinuya, the same producer who worked with Jay on Joah and I Like 2 Party. The mv visuals show opposites that create balance: Predators and prey; Business and pleasure; Smart and casual.
With one of the overlying concepts being 'Gentleman's attitude' the looks in the mv create a wider image of a gentleman, a more modern image of what a gentleman could be.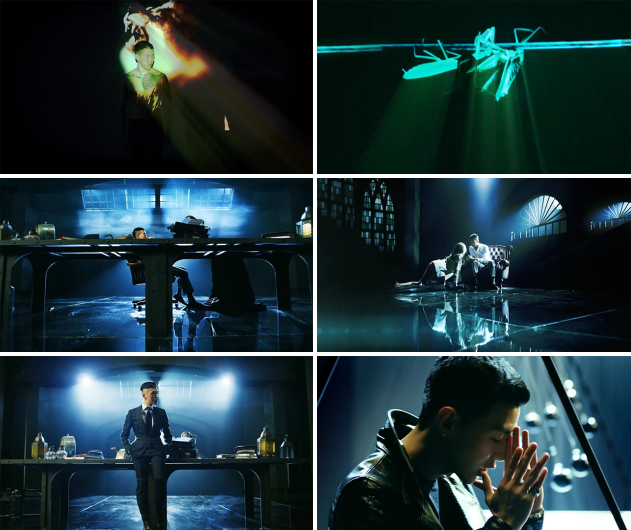 There are also many visuals of  metronomes or metronome-like images. There is a double exposure of a metronome; light runs across the top of one scene as if ticking like a metronome; a series of pendulums creates a wave, each pendulum going back and forth; lights go on and off; a chandelier swings back and forth.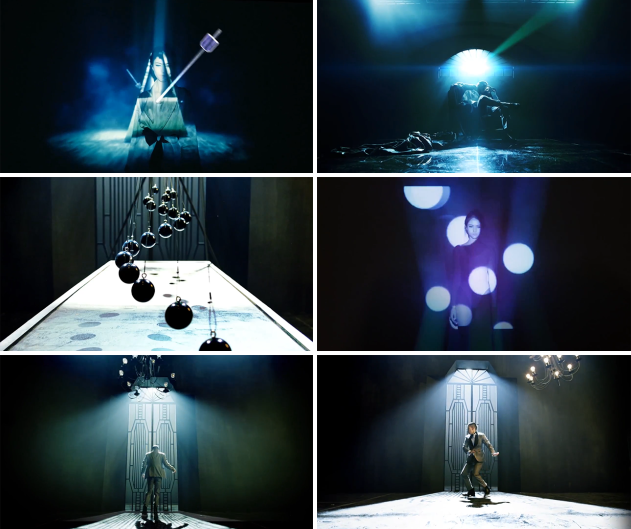 The narrative between Jay and the model in the mv shows both their attraction and their opposition with intimate scenes and scenes of fighting.

The woman is tied at times to portray how, although the two need to part to become more in sync, he desperately wants them to stay together and work.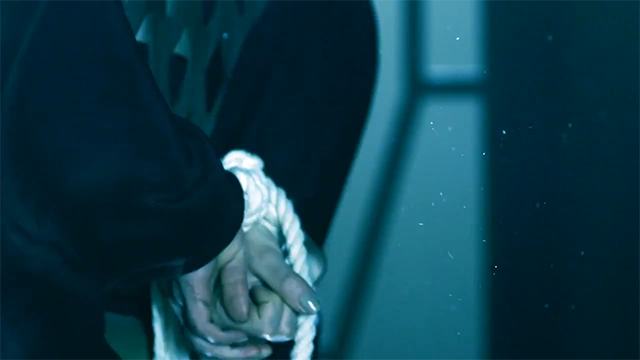 Other opposites lie in the setting, the large windows and gates we see in many scenes have an Art Deco feel, GRAY's throne also being  elaborately designed. These setting items however are opposed by the dark and simple decor, and the destruction seen.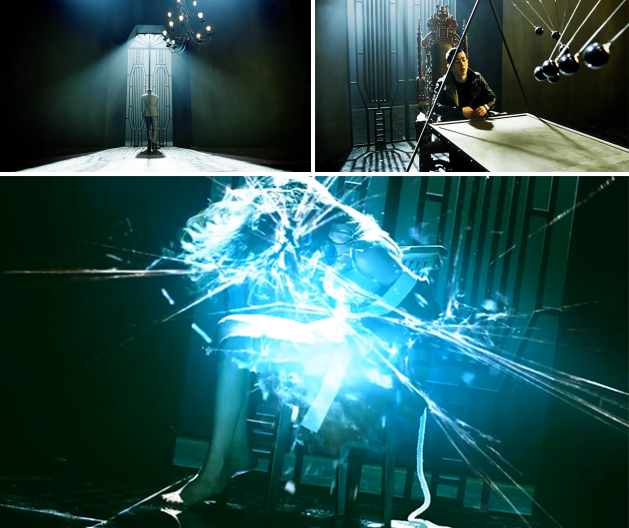 No one will fail to notice that once again Jay uses 'international' women in his music video. When asked by TASTEMakers why he does this, he replied that is an 'international player'. Player can be taken in the most common sense, not forgetting Jay almost always uses women in his mvs, every time a different one. Though this can also be taken as Jay acknowledging his power as a 'player' in the international music scene.
The B-side to the track is unmistakably a Jay/Cha Cha creation. With themes reminiscent of those in Welcome, Ride Me is another piece of 'baby making music' from the duo. Ride Me is however far more descriptive in its theme.
[soundcloud url="https://api.soundcloud.com/tracks/144153440″ params="color=545454&auto_play=false&hide_related=false&show_artwork=true" width="100%" height="166″ iframe="true" /]
You can get the two tracks for £1.29 on iTunes, and they are well worth the small spend.
The content of this article may be similar to that appearing on the personal website of the writer