Hey guys, welcome to this week's Style Steal! Carrying on from the last Style Steal post that I did, I'm moving forwards from sunglasses to another popular accessory in kpop – hats! Let's take a look at how to emulate some of our favourite idols' looks.
This bucket hat was actually what inspired me to write this post, as I've noticed a rise in this style of hat's popularity lately. Well, I say popularity…I think many people aren't sold on these hats. I'm not sure if I've seen a huge amount of idols wearing bucket hats outside of this MV (except BAP's Zelo), but I have a funny feeling that this won't be the last we're seeing of it. If you're a fan of this style, you can buy the hat in the right hand picture from River Island for £15.
These beanies are worn by so many idols, such as Zico, GD, Bang Yong Guk and EXO, that, really, I don't think I need to say much else here! You can buy your own one of these very easily from eBay with prices starting at 99p. Bargain!
Look 3.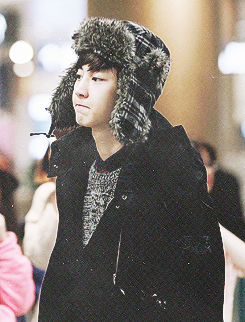 Another style of hat that seems to have grown in popularity in the kpop world is this furry winter hat. Probably not as appropriate with the weather tentatively getting nicer, but a winner in Winter! Yet again, you can find these babies on eBay from about £5!
Look 4.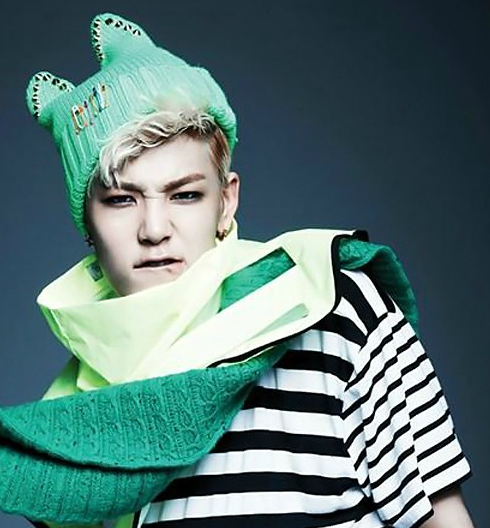 This cute twist on your basic beanie is another style of hat that is very popular amongst idols! I'm sure many people already own these and they are easy enough to buy in some slightly more quirky shops, but again, incredibly simple to buy in a multitude of colours from eBay! Another hat that's cheap as chips, yo.
Look 5.
There are so many hats that are favoured by idols that it was a little difficult to narrow the choices down enough to put this list together. There are so many easily recognisable branded caps that idols wear, or even ones with slogans on like 'Wild and Young' which come from the idols themselves, along with ones with band names on, which are mostly all pretty easily found on eBay for a reasonable price. If you are looking to purchase some kpop apparel, from hats to t-shirts and much more, then be sure to check out eBay seller kuurupop. The sell a load of awesome kpop merch for pretty low prices and P+P is free!
But all that aside, the final look that I'll show you how to recreate is one that gained a lot of recognition from more than just the kpop industry, but South Korea as a whole. It was daring, unusual and became a hot talking point that boosted this band into the limelight. You can own a similar version of their signature look for just £14.99!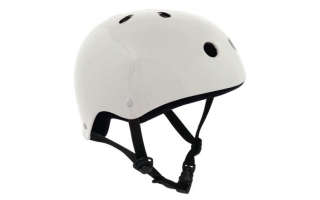 Bba bba bba!
I'm assuming you saw that coming? Fantastic.
Well, that's it for this week! Catch you guys next time!