It's often hard to place iconic moments and bands when it comes to music. From the Beatles bringing heights to British pop music never seen before. There have been many iconic idols and groups in Korean music in the now fourth generation of K-pop, each taking influence and adding a unique flair to previous groups and concepts. Perhaps no group has influenced and inspired Korean music throughout the years as the infamous Seo Taiji and Boys.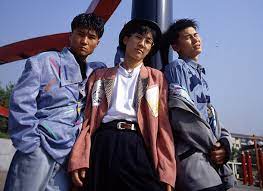 Referred to as the first ever K-pop group, Seo Taiji and Boys became big in an era of Korean music known for folk music, with Korean heavy metal also seeing a huge rise in the 1980s with the big 3 one of which Sinawe containing the Seo Taiji and Boys frontman and infamous Seo Taiji rocking the charts. However, Korean music had a huge problem with the disconnection of youth towards the music of Korea not being able to relate to the problems happening within the country.
This disconnect would be shown during the band's first televised performance on MBC Yeonyetukjong in 1992, where they would be given the lowest ranking by the judges and place last on the show. Whilst capturing the hearts and attention of the younger generation their song 'I know (Nan Arayo)' would hit the top of the Korean single charts for 17 straight weeks. Their album 'Seo Taiji and Boys' would also be a great success selling around 1.5 million copies within the first month of being released. 
The album would feature a whole host of genres from rap and hip-hop to pop. Each song would be a hybrid inspired by the most popular genres worldwide from the time, something that would be replicated and become a staple of modern K-pop.
The band would also change the style of fashion in Korea incorporating a style made popular through American hip-hop they would style out wearing non-traditional outfits and changing the perspective of fashion in Korean music and for young people living in South Korea with many people copying Seo Taiji's style earning him the nickname "President of Culture".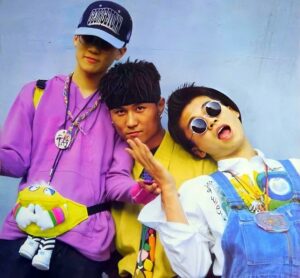 However, it was getting harder to watch Seo Taiji and Boys on TV with various broadcasters banning the playing of their music, accusing the band of sneaking satanic messages in songs and brainwashing young people. This would lead to pushback from the group and fans with the band refusing to change their lyrics and song messages they would change the long Korean censorship law forever making it easier for future generations and changing the music industry standards.
But the damage and backlash would be too much. And in 1996 whilst creating their fourth album 'Seotaiji and boys IV' which would feature hit song 'Comeback home' an album full of politically charged messages. Seo Taiji himself would express his desire and ultimately disband the group as often told by member Juno, to the wide and sudden surprise of the Korean public.
Each member would carry on receiving success with frontman Seo Taiji continuing his brilliant music career going solo releasing albums and rocking stages he would inspire K-pop's new big boy group H.O.T. He would adopt a new music style with nu metal and hardcore punk which would become his musical identity for years to come.
A member who would have a huge impact on the K-pop industry would be Yang Hyun-suk. Forming the Big 3 entertainment company YG Entertainment which would quickly rise to fame through their first ever act duo Jinusean which would feature Seo Taiji and Boys own former backup dancer Sean and soloist Jinu, they would become Korea's premier Hip-hop artists and cement YG's status as the industries top emerging agencies which would be further proved with the debut of their first ever band 1TYM.
Over the years the company has branched out since the early hip-hop days with idol bands such as big bang and 2NE1 they became one of the if not the biggest groups of the early to mid-2010s and have continued this success with currents groups such as iKON, WINNER and BlackPink who are still going strong today.
It's been 30 years since the performance of 'Nan Arayo' by Seo Taiji and Boys and their rise to mainstream media with many mainstream production companies documenting their impact in the industry with various groups talking about the effect that the group have had on their career.