With the recent news of their European concert in October, it's time to review the underrated 3-member GH Entertainment girl group 3YE and give them their much-deserved time in the spotlight.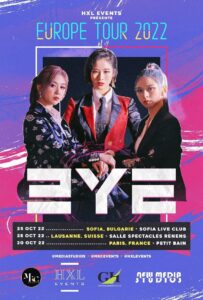 Debuting in May 2019, the 3-member girl group would debut through the single 'DMT' (Do Ma Thang). The group would come together after the disbanding of former GH Entertainment group Apple.B in 2018 when members Sandy and Hyunmin left the agency.
The group would later release their second digital single 'OOMM' (Out Of My Mind) released in September before ending the year by winning the Most Anticipated Idol award at the 2019 KY Star Awards.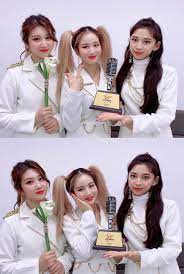 The band would break out in 2020, after a Makestar project to support their upcoming comeback raising over $7,700 surprising the original goal of $4,206.98. They would publish their third digital single 'Queen' before later in the year releasing their first EP Triangle, featuring newly released title track 'Yessir' alongside fellow newly released B-side hits 'On Air' and 'Stay With Me' alongside previously released tracks 'OOMM' and 'DMT'. Reaching new heights in the Korean charts peaking in the Korean top 50 at number 48.
3YE would later release their fourth single 'Like This Summer' the following month as a summer special for fans to enjoy. Before performing at the Korea Music Drive-In Festival 2020 alongside headliner acts such as ATEEZ, The Boys, ASTRO and WJSN just to name a few. As well as performing in KITE: K-pop in the Emirates, an online concert hosted by the Republic of Korea in the UAE alongside 26 groups and soloists including the likes of NCT U, ASTRO DreamCatcher and many more. Showing the growth of the group throughout the year and in comparison to other K-pop giants.
On April 1st 2021 they would release their fourth digital single 'Stalker' as well as announce a two-day online fan meet on May 1st and 2nd just two weeks after on April 14th. Before hosting a Latin American exclusive tour on July 31st alongside an online fan meeting on June 20th. 
In August 2021, the band would merge with fellow GH Entertainment boy group B.I.G. as part of the co-ed project group Triple Seven which would debut with their single Presente, dedicating their time as part of the band and their promotional activities.
Whilst this girl group is still very young, it is clear that the future is still bright for 3YE. And with the news of a European tour, this girl group are only going to keep growing in popularity.