Here is part 2 of the 2012 rookie roundup, with the female bands and solo artists who debuted last year!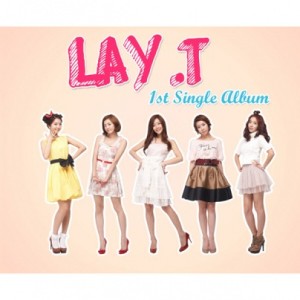 Lay-T
Lay-T is a five member girl band that debuted back in January 2012 under BS Entertainment. The band consists of Areum, Daeun, Woori, Nara, and Sarang, and they debuted with their track 'Come Catch Me'. They plan to differentiate themselves from other groups as they fuse the genres of Trot and Disco to make a new genre dubbed Tisco.
On January 10th, the girls officially released their debut single "Lay.T" which includes the tracks 'Malang Malang' and 'Come Catch Me'.
Lay-T don't seem to have a music video for their debut song, but I suggest checking them out if you're a fan of cute, upbeat music.
http://www.youtube.com/watch?v=DQ2pNEP698U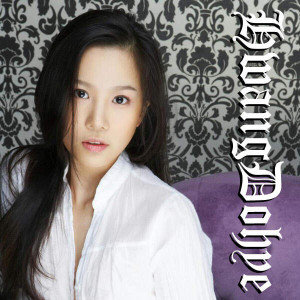 Hwang Do Hye
Rookie vocalist Hwang Do Hye made her official debut with the release of her single, 'Disappearance', on 12th January 2012.
Hwang Do Hye is 23 years old and a student at Dankuk University, and one of the few female solo artists to debut last year. For her debut, she teamed up with composerYang Jung Seung, who has previously worked with Ivy, KCM, and Jo Sung Mo.
This is another song that doesn't have an MV for it, but Hwang Do Hye has such an amazing voice that I recommend that everyone listen to any of her songs. You wouldn't regret it.
http://www.youtube.com/watch?v=qYOYjC9_waI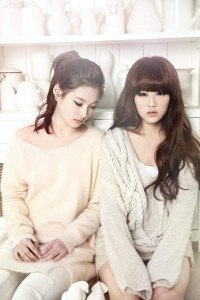 Baby Soul + Yoo Jia
Woollim Entertainment debuted their new female act, Baby Soul + Yoo Jia, on January 18th 2012.
Their debut song is called 'She's a Flirt', and it has a smooth-sounding R&B style with guest verses from INFINITE's Dongwoo. The video is definitely something to talk about as, interestingly enough, it seems to focus on the relationship between two girls. Viewers had been debating on whether or not it's meant to be interpreted as a romantic relationship.
The video and song are absolutely beautiful, and I definitely recommend this to any R&B fans out there.
http://www.youtube.com/watch?v=5HcDl78KXuY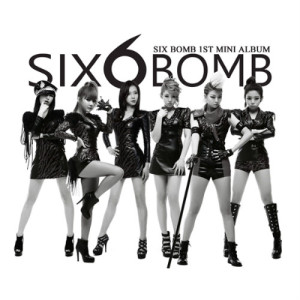 Six Bomb
Six Bomb made their official debut under Jang Entertainment on 27th January, with their song 'Chicky Chicky Bomb'. While looking them up I read conflicting information about the members, but it appears that they are afive-member girl group; Hyejin, Nabi, Subin, Euihyun and Jiwoo.
On January 28th's episode of MBC's 'Music Core', the girls put on their first performance ever for their title track. Pre-debut, it had been reported that member Subin would not be debuting with the girl group due to an unforeseen accident, however all members were present for their debut performance.
The video is poorly edited and low budget, but luckily the song is interesting and pretty catchy. If you like a good tune you can dance to (and can get past the video) then check these girls out.
http://www.youtube.com/watch?v=hxG06TGJ0O4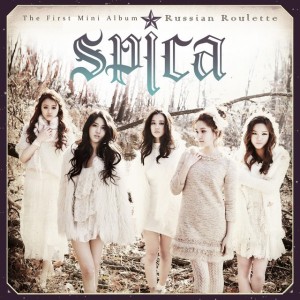 SPICA
SPICA is a five-member girl group who debuted on February 8th under B2M Entertainment, with the release of their single 'Russian Roulette'. The members are; Juhyun, Boa, Narae, Jiwon and Bohyung. SPICA were highly anticipated rookies pre-debut as they had decided to go for a different concept then the fairly common aegyo-and-electro-pop combo; they went for a more provocative and powerful concept.
This song is incredibly cool and has a very interesting sound to it. I recommend this song to anyone who prefers their k-pop without the aegyo.
http://www.youtube.com/watch?v=lRnQUHw2cs8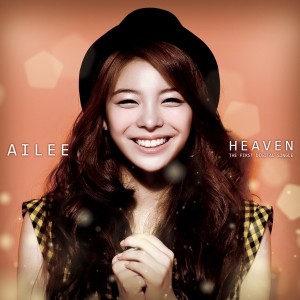 Ailee
Something tells me that Ailee is a rookie that needs little introduction, as she has gained much popularity since debuting.
Born in Colorado, raised in New Jersey, Ailee moved to South Korea in 2010 to follow her dream of being a singer. She debuted under YMC Entertainment on February 9th 2012 with her song 'Heaven', which I can only describe as a slightly slowed-down pop song with an incredibly powerful love message.
Pre-debut, Ailee was a pretty busy girl; she featured in Wheesung's 'They Are Coming', Decipher's song 'Catch Me If You Can', she performed with Jay Park, Art of Movement, Johnnyphlo, Decipher, and Clara C at "projectKorea III" at Rutgers University in 2010. In January 2012 Ailee also made her acting debut in the second season of Dream High as Ailee, one of the member of the fictional K-pop group HershE.
Impressive. (Can you tell I'm a fangirl yet?)
If 'Heaven' doesn't sound like your kind of song, I would also recommend her Track 'I Will Show You', and even a pre-debut video of her singing Beyonce's 'Halo' is totally worth a watch.
But, if you need another incentive to check this video out…Kikwang is in it.
http://www.youtube.com/watch?v=L9ro1KjkJMg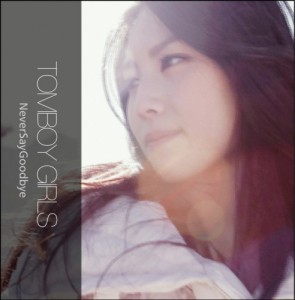 Tomboy Girls
Five-member girl group Tomboy Girls signed under Tomas Entertainment and debuted on February 9th 2012. They released a teaser for the MV of their song 'Never Say Goodbye', but I haven't been able to find the full MV. The single was also released on the same day.
One of the members is former "Superstar K" contestant Han Gaeun, the group's main vocalist. Another member, Im Soohyun, appears in the music video teaser. 'Never Say Goodbye' is a heart-wrenching ballad, and the sombre, wintry teaser matches this well. However, more information about the group is virtually non-existent and hugely still lacking.
http://www.youtube.com/watch?v=9recWdoVfOQ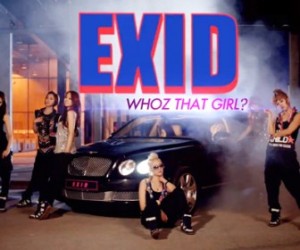 EXID
EXID(apparently pronounced ee-ex-ID) is currently a five-member group who debuted under the music label AB Entertainment, produced by Shinsadong Tiger. On February 16th 2012, EXID made their official debut with their single 'HOLLA', promoting the title track, 'Whoz That Girl'. Originally the group had six members but three members, Yuzi, Dami and Haeryung, decided to leave the group 2 months after the group's debut. They were replaced by two new members, Solji and Hyerin.
The current members are; Solji, LE, Hani, Hyerin, Junghwa
'Whoz That Girl' is a pretty average song in most respects with nothing massively interesting about it, but it still has a magical quality that grows on you until you find yourself singing it all day long.
(Oh, that's just me?)
http://www.youtube.com/watch?v=enrUVf_JTz8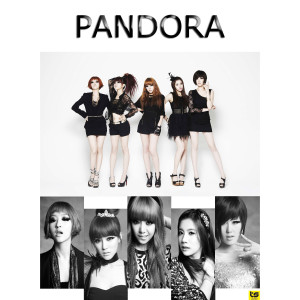 Pandora
Pandora was originally a five-member group that debuted under TS Family Entertainment, which is not to be confused with TS Entertainment who produced Secret and B.A.P.
The members now consist of Jinyoo, Bowon, Kerin, Miree, as former-member Sua left. They don't seem to have debuted with a music video as all I can find is audio, but what I could find was amazing. They have a badass and cool sound, and it boggles my mind that they don't have an MV for any of their tracks.
There are rumours that they will be making a comeback at some point, possibly with a new member called Tamri, but this is entirely speculation. I've left the link for their song 'Bad Boy'. Epic.
http://www.youtube.com/watch?v=dYYYOlFvoN4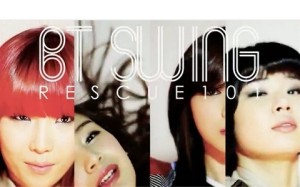 BT-Swing
Nanda M Company debuted their newest girl group, BT-Swing, in March 2012 with the song 'Rescue 101'.
BT-swing has four members, Xing Na, J.Bin, H.Hyun and Baby Kimi. Baby Kimi is widely known as 'Barbie Ulzzang' and is a former member of 3-member-girl-group, EI-YO under Hwiad Entertainment who made their debut around May 2011 with their single, "Stay Out Of Sight." Baby Kimi is the newest member added in the group, and previously, B2LADY's Siwoo was preparing to debut with BT-swing but decided to stay with B2LADY instead.
Unfortunately this is a case of 'good singers, okay song, bad video, even worse choreography and acting'.
http://www.youtube.com/watch?v=UxPVfJm17hY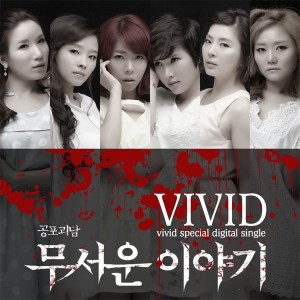 ViViD
Girl group VIVID debuted with their music video for their single 'You Are Busted' on March 28th. They debuted under NTree Entertainment.
'You Are Busted', the title track for their debut mini-album 'Attention Me', is a dance track that mixes the overwhelming charm and personality of all the group's six vocals.
The group is made up of Park Sung Hee, Showking, S2, Seed, Shin Ah Rum, and Jung Ah Young, and VIVID is an R&B/dance group with extensive experience in the music industry.
This isn't my favourite song ever, but I can see the appeal.
http://www.youtube.com/watch?v=uzaD9X__tog
Andamiro
Andamiro, is a solo singer who debuted in 2012 under Trophy Entertainment. She was born in 1991 which came as a surprise to me as she looks much, much older in her debut video for the song 'Malgo'.
It was said that the name Andamiro means "So much that the cup runneth over", and was chosen as it was to show the singer's desire to receive a lot of love from the public and also to give overflowing love back. Her debut song contains an upbeat and retro rhythm mixed with an electro-funky sound.
Her style, as shown in the music video for "Not That", is fairly unique for a Korean solo artist, and as such has earned her the nickname of 'Korea's Lady Gaga'. Check out the video and decide for yourself whether that's a well-earned title or not.
http://www.youtube.com/watch?v=CMwsdP53SNs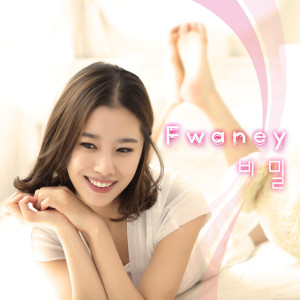 Fwaney
Fwany is a solo singer who debuted under Woody Entertainment on April 25th 2012. She made her debut with her digital single 'Secret', a bright ballad track designed to show her vocal abilities,
Earlier in the year, while details of her debut were being confirmed, it was revealed that Fwany is the best friend of Girls' Generation's Seohyun. It came to light that the two had been trainees together under SM Entertainment and were supposed to debut together, until Fwany was cut from the original line-up of Girls' Generation.
http://www.youtube.com/watch?v=pID0Vc5xHfo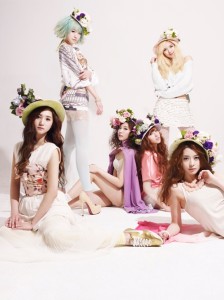 HELLOVENUS
HELLOVENUS wereformed by Pledis Entertainment and Fantagio in 2012, and are the sister group of After School and NU'EST. They debuted on May 9th 2012 with their song 'Venus'. The group consists of Yoo Ara, Nara, Alice, Lime, Yoonjo, and Yooyoung. .
They are well known for their cute and fresh style, which was showcased perfectly by this song. I recommend this song to any lovers of cute k-pop.
http://www.youtube.com/watch?v=zU3Ug5pw7sw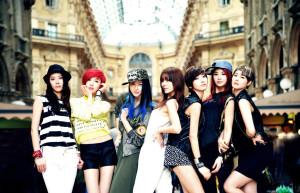 Gangkiz
Gangkizis a seven-member girl group formed by Core Contents Media, but they moved to GM Contents Media for debut, before heading back to CCM in October 2012. The members are Jihyun, Sooeun, Haein, Somin, Eunbyul, Esther, and Hyeji. They debuted in May 2012 with their track 'HONEY HONEY'.
http://www.youtube.com/watch?v=ZU9r1WfPIEc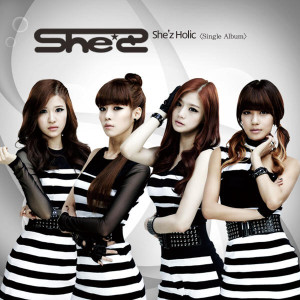 She'z
She'z is a four-member group and was formed by Line Entertainment in 2012. The group consists of Jinah, Taeyeon, Seyeon and Jiyoung. They made their official debut with the song 'My Way' on May 17th 2012.
Their debut track is an upbeat song with a slight rock edge to it, which is very refreshing coming from a girl group. If you're a fan of 4Minute and Secret, then check these guys out!
http://www.youtube.com/watch?v=oPJRWq2Lw8g
Sunny Days is a five-member girl group who debuted in May 2012 under singer KCM's agency, Ha Eun Entertainment. The members include Sun Kyung, Soo Jung, Ji Hee, Min Ji, and Soo Hyun, and because they had apparently gone through intense vocal training for two years before their debut, they have been dubbed 'vocal-idols'. All five of them have excellent singing skills, and they were even invited to China to perform live before their debut.
Pre-debut, Sunny Days were attracting attention as it was said that they are aiming to produce music that can be enjoyed by everyone and anyone. As a band, they have pretty large goals set for themselves; to become one of Korea's representative singing groups by creating a beautiful ensemble of five individual voices
Their debut track was 'Take Away', and it is classed as a medium-tempo ballad and features some impressive harmonising of the girls' powerful voices along with grand music of bluesy piano and string instruments.
They don't seem to have an MV, but check out a live performance of 'Take Away'.
http://www.youtube.com/watch?v=YnK_B8KHO6A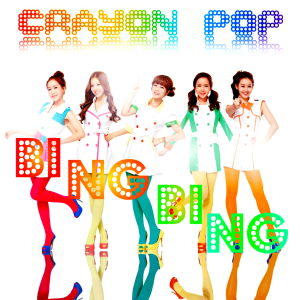 Crayon Pop
Crayon Pop officially debuted on June 23rd 2012 under Chrome Entertainment, with their song 'Bing Bing'. The group was originally named Hurricane Pop, and the initial line-up consisted of members Serang, Gum Mi, Ellin, Cho A, and So Yul. Serang, the former leader of disbanded girl group Coin Jackson, left the group (pre-debut) to pursue an acting career. Cho A's twin sister, Way, was added to keep the group as a quintet. Prior to their debut, the group was renamed Crayon Pop.
In a fairly unusual move, Crayon Pop began their promotions in Japan, and they also used their time there to film the music videos for their debut track. The groups official debut was on June 23rd 2012 with the release of both the Korean and Japanese music videos for their first single 'Bing Bing'.
Changing their name to Crayon Pop was definitely a good idea, as this name matches up very well with their MV, song and overall image.
http://www.youtube.com/watch?v=CaTcPBuqspE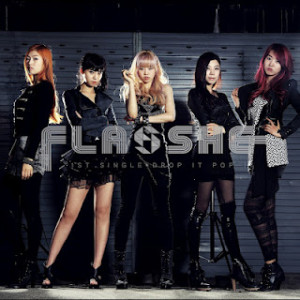 FLASHE
Five-member girl group FLASHEdebuted with their title track 'Drop It', a song that combines electronic sound with hip-hop elements. They debuted under CGM Entertainment on July 7th 2012.
Their song 'Drop It' had a fun concept and was designed to suit the new generation perfectly as it encouraged forgetting problems and real life for a short while (YOLO, anyone?) which makes it a great tune for the summer.
They don't seem to have an MV available, so check out a live performance.
http://www.youtube.com/watch?v=CppPSEPFUpg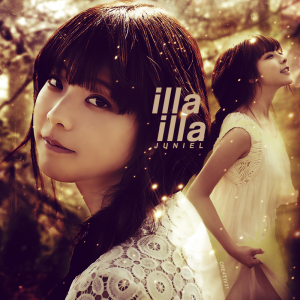 Juniel
Juniel should be a name familiar to most of us, considering this solo artist almost won the MAMA Female Rookie of the Year Award. Juniel beganher career in Japan, debuting on April 29, 2011 with her first Japanese EP titled 'Ready Go', before eventually debuting in South Korea. Juniel debuted in July 2012 under FNC Entertainment with her track 'illa illa'.
She was originally known as 'Junie', but eventually changed her name to 'Juniel', which came from combining her name, Junie, with L for 'love'.
http://www.youtube.com/watch?v=2_qrdwz49qg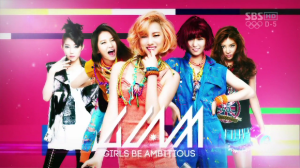 GLAM
GLAM were originally a five-member girl group who debuted under Big Hit Entertainment, with members; Jiyeon, Zinni, Trinity, Dahee and Miso. They debuted In July 2012, but it was announced late 2012 that member Trinity had left the group due to personal reasons.
The name GLAM stands for Girls Be Ambitious, which barely makes sense…but all is forgiven considering their brave approach to lyrics in their debut song, 'Party XXO'. At first the MV and song seem like nothing special, but curiousity got the best of me when I realised that the lyrics had created quite a buzz. It turns out that this song openly celebrates same-sex relationships, which is an incredibly risky move for a rookie band with such strict regulations on song content.
The song also celebrates female camaraderie and solidarity with lyrics such as "You and I, we are the same girls, maybe there's no need to win".
I have a whole new respect for these girls.
http://www.youtube.com/watch?v=5T62b-FxzxA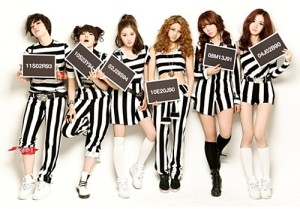 Tahiti
Tahiti is a six member girl group who debuted under DS Entertainment in July 2012. The members are; Jungbin, EJ, Minjae, Keezy, Yeeun and Jisoo. Member Keezy, real name Lee Dasom, was an initial member of fellow rookie girl group, EVOL, but left EVOL due to personal reasons. They made their debut with the song 'Tonight'.
http://www.youtube.com/watch?v=AC5YY3Wxkr8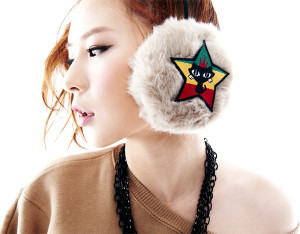 Lumi-L
Lumi-L is a 20-year old solo artist who debuted in July 2012 with her song 'PoPoPo'. Pre-debut she drew a lot of interest as she dared to stand as a soloist in an industry currently dominated by idol groups.
Different from other female idols who prefer upbeat dance songs, electronic sounds, and sexier concepts, she has set out to offer an alternative to repetitive, mainstream sounds with the friendly melody and sweet lyrics of 'PoPoPo'. The medium-tempoed dance song's synth sounds and funky guitar harmonies should allow more listeners to comfortably enjoy dance music.
This is one of my personal favourite songs to have come out of K-pop last year as it is so unusual and completely refreshing, and something slightly reminiscent of 2NE1's 'Fire' era…but that might just be her style in this video. Definitely check this out if you are a fan of slightly quirky music.
http://www.youtube.com/watch?v=NhxUIrqh-1A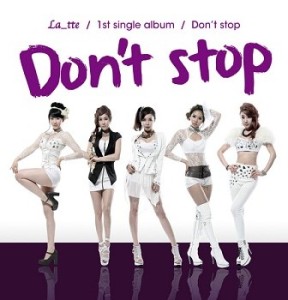 La_TTE
Girl group La_TTE debuted in July 2012 under StarCubic Entertainment, with their first song, 'Don't Stop'. They were formed in secret by Hallyu dance team 'Love Cubic'. The members are; Sura, Dami, Bissori, Sujeong and Do-U. Their debut track is about being carefree and enjoying life with those around you, instead of being caught up in boring relationships.
A few days after their official debut, La_TTE held their first showcase to commemorate the release of 'Don't Stop'. The last stage at the showcase was said to be included as the last scene in their MV, which was a nice surprise for the fans at the event. With this said, I have been unable to find the actual MV, but be sure to check out one of their live performances.
http://www.youtube.com/watch?v=TYNVFYlTTAA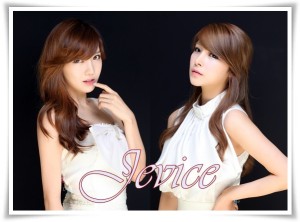 Jevice
Female duo Jevice debuted under Dream Tea Entertainment, the home ofGirls Day, on July 27th 2012. They debuted with the song 'I Want Love Now'.
Their name 'Jevice' comes from the combination of 'jewellery' and 'voice', and the duo is comprised of members Hana and  Juri. Hana was previously one of the original members of T-ara, and went by the name of Jiae, but due to personal reasons she left the group in 2009. Juri released a single album in 2009 under the name Lee Ashi, titled 'Hello'.
Their MV for their debut track features Yura of Girl's Day.
http://www.youtube.com/watch?v=9UqX9pVD_iU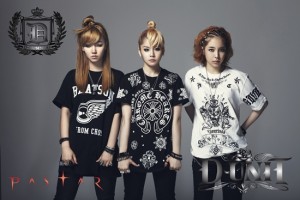 D-Unit
D-Unit is a girl group under the label D-Business Entertainment. They debuted on August 1st 2012 with their song 'I'm Missin' You'. The group started out promoting as a trio, however, the groups concept includes the addition of a new member with every promotion cycle (their track 'Luv Me' was an exception as the group said it was more of a continuation rather than a fresh comeback).
At the time of debut, the members were Woo Ram, Ujin and Soojin. It was confirmed that a new member or two will be added for the next comeback, but ue to their unusual estimated line-up changes, it is unclear whether all of the current members will still be present for the next cycle of promotions. Keep your eyes peeled!
http://www.youtube.com/watch?v=XZMTpvW5SR8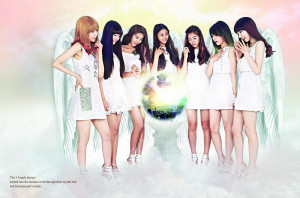 AOA
AOA debuted under FNC Entertainment on August 30th 2012 with their track 'Elvis'. AOA is an acronym for Ace of Angels.
The group has a very unusual structure, as it is constructed of eight members overall, but is often split into two different groups. Confused? So was I. AOA is comprised of a band with 5 members (Choa, Jimin, Yuna, Youkyoung and Mina), and an idol group consisting of 7 members (Choa, Jimin, Yuna, Seolhyun, Heyjeong, Chanmi and Mina – all members excluding the drummer of the band section, Youkyoung).
To explain it another way, AOA was revealed to be a dance group with some members also playing instruments. Youkyoung (or 'Y') is known as a 'half-angel/half-mortal', because she is only a member of the band half, playing the drums, resulting in AOA claiming to be a '7+1' group. Explaining the concept of their debut, their agency revealed that the seven 'full angel' members (Seolhyun, Choa, Hyejeong, Chanmi, Yuna, Mina, and Jimin) looked on the human world through their crystal ball, and fell in love with the music of humanity. Youkyoung, the 'half-angel/half-mortal', also referred to as the key keeper, became curious about the human world and used the key to visit it with the other angels.
http://www.youtube.com/watch?v=DGWWANhFtv0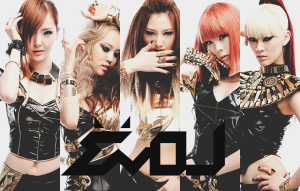 EVOL
EVOL is a five-member girl group created by Cho PD under the BranNew Stardom label. They debuted with the track 'We Are A Bit Different' on August 10th 2012.
Despite debuting in August, the news of EVOL's debut had actually been announced in the March. Initially their debut was intended for April 2012 through a variety show but their debut date was altered to August 2012. The name EVOL was chosen for two reasons; it is love spelt backward and is also used as an acronym for 'Effective Voice of Ladies'.
The current members of the group are; Say, Hayana, J-Da, Yull and Jucy. Pre-debut, the band went through some member changes before the final line-up was decided, with former members Song Kwanghee and Lee Dasom leaving the group. Members Say and J-Da made an appearance in label mate Block B's music video 'NanlinA', alongside the former members.
Their debut song, 'We Are A Bit Different', lives up to its name as it has a very strong and powerful concept that is rare to find in girls groups, let alone rookies.
http://www.youtube.com/watch?v=187oF0LI5QQ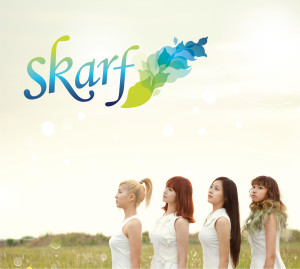 SKarf
Skarf (often stylised as SKarf) is a girl group formed by Alpha Entertainment. The meaning behind the group's name is obviously based on the word 'scarf'. The S stands for Singapore while the C was switched for K to stand for Korea. At the time of debut, Skarf was a four-member band and consisted of Tasha, Ferlyn, Jenny and Sol, but after debuting, Sol left the band due to personal reasons. It was announced in December 30th 2012 that Skarf would be making a comeback in February 2013 with the addition of Korean member JooA and Japanese member Hana. Members Tasha and Ferlyn are Singaporean.
They made their debut on August 14 2012 with their song 'Oh! Dance', which is uplifting, sweet and refreshing. To get their name known by public, the rookie girl group Skarf starred in a reality show on MBC MUSIC, titled "Oh! My Skarf". With most shows like this, it revealed the pre-debut lives of themembers as they prepared for their upcoming debut.
I absolutely love these girls, and despite line-up changes, I can't wait for their comeback!
http://www.youtube.com/watch?v=EbSEw7kul5A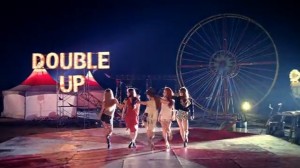 Two-X
Two X (an acronym for Top (T), Win(W), One(O), and 'X' signifying 'multiply) is a girl group quintet under J.Tune Camp. The members are Jiyou, Eun, Minjoo, Surin, and Eunyoung. The group debuted on August 16th 2012 with their song 'Double Up'.
'Double Up' is an interesting sounding, slowed-down dance track that manages to stand out among so many others of the same genre. The MV is actually quite unusual and the setting is quite beautiful.
http://www.youtube.com/watch?v=nCBV176XWB0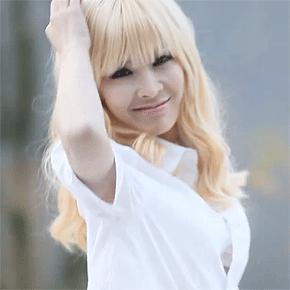 D na Ade
After months of pre-debut promotions, female soloist Dna Ade made her debut on August 20th 2012 with her song 'Replay'. She debuted under Digi Entertainment.
'Replay' is an electric pop track, with a catchy melody and fresh image. The track is meant to have more of an 'I-can-relate' feel to it than a lot of songs as it is about arguments between loving couples.
http://www.youtube.com/watch?v=BsnqNGTIDRk
Tiny-G is a four-member girl group formed in 2012 by GNG Production. The name 'Tiny-G' is for 'Tiny Giant', because despite their average, small height of 153 cm, they claim to be strong and fierce like giants. The group is made up of members Dohee, J Min, Mint, and Myung Ji. They are a b-boying hip hop group, and debuted on August 23rd with their self-titled song 'Tiny-G'.
Classing them as a hip hop group is a slight exaggeration, but the song is still pretty fun.
http://www.youtube.com/watch?v=19VgRyl8edo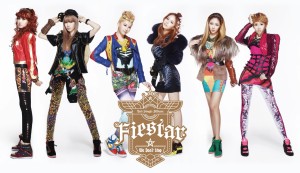 FIESTAR
Fiestaris a six member girl group under LOEN Entertainment, and they debuted on August 31st with their track 'Vista'. Quite unusually, Fiestar consists of multi-national members: Jei, Linzy, Hyemi and Yezi are from South Korea, member Cheska is from the United States; and Cao Lu is from China.
After revealing the members, it was publicised that Fiestar would be singing a duet with label mate IU prior to their debut for their agency's artist collaboration album – 'Sea of Moonlight'.
The group's debut single 'Vista' had guest appearances from JYJ's Junsu and Seungah from Sunny Hill. Check it out!
http://www.youtube.com/watch?feature=endscreen&v=2FBfIH1Fimw&NR=1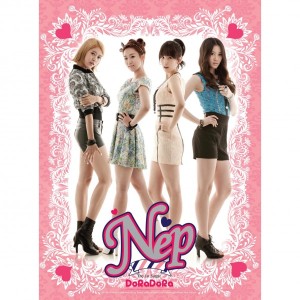 Ne-P
Ne-P is a four-member girl band under Naeum Entertainment, and they debuted on September 6th 2012 with the 'DoRaDoRa' which means 'Crazy Crazy' in English. They  name 'Ne-P' came from the combined word "New Passion".
The members are; Sujin, Jisu, Ami and Eunchae. They debuted with a sweet concept, but in my opinion it's nothing special. I do look forwards to anything they do in the future though.
http://www.youtube.com/watch?v=bvAcLkrZzhk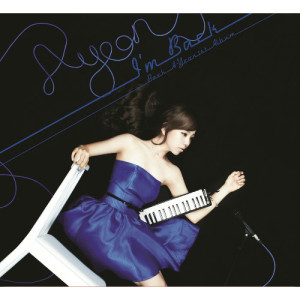 Baek Ayeon
Baek Ayeon is a female solo singer who debuted in September 2012 under JYP Entertainment. She was known pre-debut as she was the third finalist of South Korea's talent show, K-Pop Star. She debuted with her song 'Sad Song'.
Prior to the competition, at an early age she underwent cancer treatment, which made her what JYP refers to as 'a person with a steel heart'. This, along with her clear and pure singing voice, made her very popular with K-Pop Star viewers.
It's a beautiful song, and I strongly recommend that anybody should give it a listen.
http://www.youtube.com/watch?v=QYaH8EwEg_8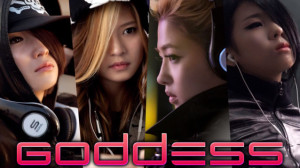 Goddess
On September 28th 2012, girl group 'Goddess' debuted under KW Entertainment, with their single 'Farewell Party'. They debuted with a 'gangster' concept (in very loose terms) to set themselves apart from other girl groups in the industry.
This four-member band consists of members; Yejin, Bitna, Sojeong and Eunjee.
http://www.youtube.com/watch?v=q50VfO4mtXk
Thanks for reading! Who was your favourite female rookie of last year? Let us know!